Motel Industry Turmoil Blocks Indian-American Path to Prosperity
Asian Americans make up almost 7% of the population, they own about half of the country's 54,000 motel and hotel properties.
(Bloomberg Businessweek) -- Davin Patel's parents ran a 20-room Holiday Motel in rural Georgia when he was growing up. The years he spent shadowing them as they went about their daily business, from checking in guests to tidying rooms, became the foundation for his own career as a motel manager. But none of this on-the-job training, nor any of his college classes, prepared Patel for a pandemic.
The phone at his Country Inn & Suites in Fairburn, Ga., began ringing almost nonstop in mid-March as guests rushed to cancel reservations. When nightly occupancy dipped to 40%, he shut down the top floor of the 74-room property and reduced staffing, while he and his wife, Nidhi, took turns doing laundry and manning the front desk behind a newly installed sneeze guard. "I can't sit here and panic," says Patel, 36, who's also a partner in two properties in Alabama: a Red Roof Inn in Birmingham and a new Best Western in Brewton. "If the time was to panic, it was a month ago. Now we have to find a solution."
The hospitality industry has become collateral damage in the war on the coronavirus. In the U.S., eight of 10 rooms sit empty and almost 4 million employees have lost their jobs, says the American Hotel and Lodging Association. Cecil Staton, president and chief executive officer of the Asian American Hotel Owners Association (AAHOA), says many of his 20,000 members are struggling: "Some have closed temporarily. Others remain open but have closed off a certain number of rooms or floors."
A lot of the pain is falling on the shoulders of people like Patel. Although Asian Americans make up almost 7% of the population, they own about half of the country's 54,000 motel and hotel properties, according to the AAHOA.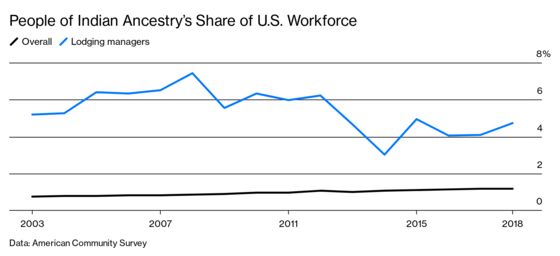 For decades, ownership of motels and budget hotels was a reliable springboard for Indian immigrants looking to propel themselves into America's middle class. But a prolonged shutdown in travel could cap, and even reverse, decades of socioeconomic gains. "We should be worried for our local motel owner," says Amherst University sociologist Pawan Dhingra, whose 2012 book Life Behind the Lobby delves into the experience of Indian American motel owners. "One of the ways you can measure their success is not just in terms of income, because the incomes aren't very high, but it's the ability for most of these families to put their kids through college, which in America is one of the main avenues you have for financial mobility."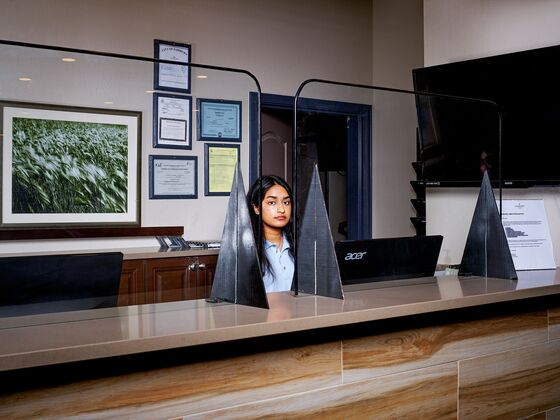 Indian immigrants began arriving in the U.S. in numbers during the 1940s to work as field hands on farms. After putting down roots, many went into business for themselves. Starting in California, they began opening motels and budget hotels—and in a few decades came to dominate the business. As of 2018 there were almost 7,900 people of Indian ancestry working as lodging managers in the U.S., according to the American Communities Survey.
Bipin "Bobby" Das, who arrived from England about 40 years ago, says he was inspired by the success of other Indian migrants. "Everybody was climbing the ladder to better support their family and to have a better lifestyle, to build the American dream," he says. Over four decades, the 61-year-old Das has operated motels in Florida, Georgia, Indiana, Ohio, and Texas. The money he earned allowed him to put his three sons through college and paid for a five-bedroom home for him and his wife near their Studio 6 in Cincinnati.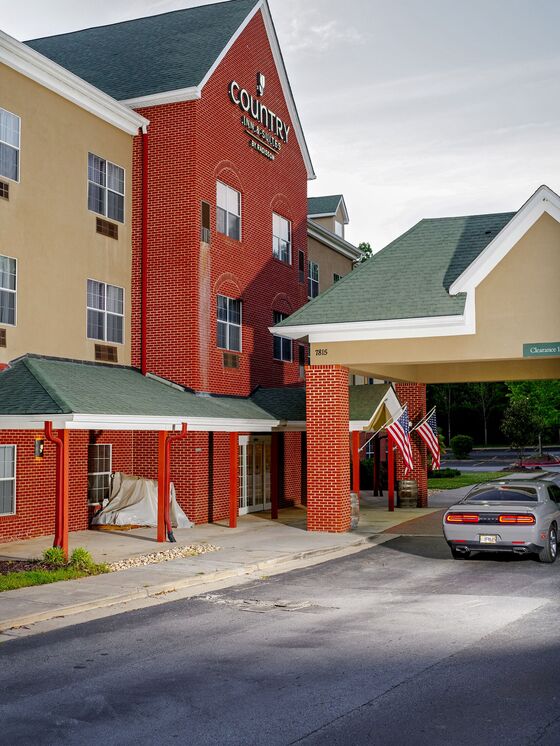 Now the occupancy rates at their two motels are down to the single digits, and Das, who weathered the Sept. 11-induced downturn in travel and the Great Recession, says he's never seen the industry this fragile. "Nobody's ever experienced that in our generation or your generation, and it's very difficult right now," he says.
Over the years, many Indian Americans have transitioned from independent owners to franchisees. Franchisees pay upfront fees that can range anywhere from $15,000 to $45,000 and vary with the number of rooms in each property. Companies also charge royalties and fees for marketing and other services.
Patel figures he pays 10% to 15% of room revenue to his three franchisers, all of which have offered short-term relief from fees. While he's grateful, he points out that if he were on his own he'd have greater leeway to cut costs to compensate for the collapse in revenue. "Being independent, you have freedom to do what you need to do to find ways to save money—doing everything yourself, not requiring staff, and keeping things simple, like not having to serve breakfast," he says.
Das says Motel 6, which is owned by G6 Hospitality, is giving him a break on royalty and marketing fees at his two properties. Also, Motel 6 and some other brands have offered to help franchisees negotiate occupancy agreements with local and state governments looking to rent out rooms to quarantine or isolate individuals who have been infected with the virus, says a G6 spokesperson.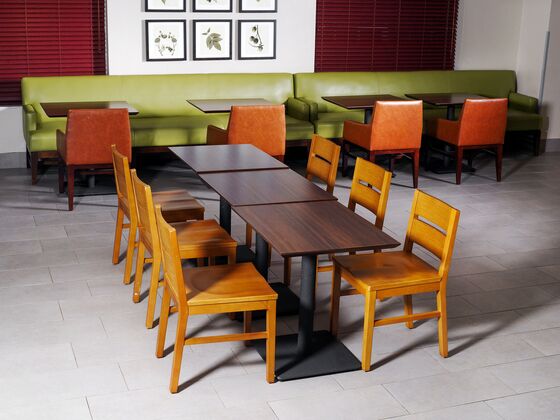 Patel and Das have been able to tap funds through the Paycheck Protection Program. The program, which was part of the $2.2 trillion rescue bill Congress approved in March, offers loans that automatically convert into grants for small businesses that refrain from doing layoffs.
Despite the assistance, retaining staff has proved more difficult than anticipated, says Patel. Several of his new hires for the new property in Brewton never reported for duty or quit shortly after starting. He blames the enhanced unemployment benefits Congress approved as part of the rescue. "It's like they're almost content right now," he says.
So every few weeks, Patel has been making the four-hour drive from his home in Fayetteville, Ga., to Brewton to help out with such chores as vacuuming and making beds, because, as he says, he's "pretty well versed in housekeeping," thanks to his upbringing.
"We are a very resilient community," says the father of two. "But it could all be wiped out by this virus. Ground zero. Start from the beginning. And if we did it once, we can do it again."