Bill Gates Shows How Hard It Can Be to Divest From Fossil Fuel
The actual process of disentangling the world's third-largest fortune from oil and gas is taking years.
It was a 90-second video addressed directly to Bill Gates in 2015 that finally convinced the billionaire to take his climate activism one step further by divesting from fossil fuels. But the actual process of disentangling the world's third-largest fortune from oil and gas is taking years—and hasn't prevented Gates from investing in other carbon-heavy businesses.
In the new book by Gates, How to Avoid a Climate Disaster, the co-founder of Microsoft Inc. recounts the story of how he went from being a divestment skeptic to eventually coming around to the idea. And his attempts to make good on that promise show how hard it can be to fully exit fossil fuel, especially for the very wealthy.
"In 2019, I divested all my direct holdings in oil and gas companies, as did the trust that manages the Gates Foundation's endowment," Gates writes in the book, noting that he hadn't held coal company shares for "several years." Public filings of the Gates Foundation's holdings show that, as of the end of 2019, more than $100 million remained invested in stocks and bonds of oil and gas companies, including Exxon Mobil Corp., Chevron Corp. and BP Plc. The foundation does not specifically disclose its total fossil-fuel investments.
"Bill decided to sell all of his direct holdings in oil and gas companies in 2019," a Gates family spokesperson said in response to questions about the divestment process. "We do work with third-party investment managers for a very small portion of the stock and bond holdings. They act independently and Bill does not direct those investments."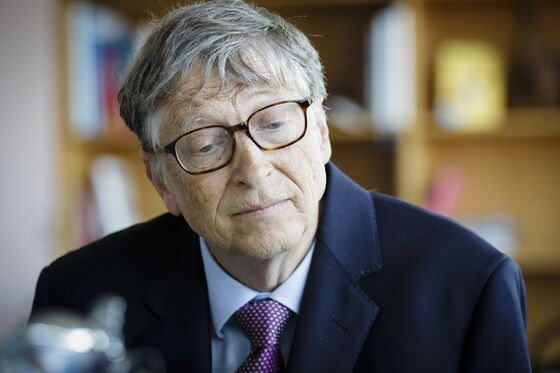 The amount of the foundation's money that remains in direct fossil fuel holdings is a small fraction of the endowment's total size, which stood at $40 billion in 2019. Of that total, about $1.2 billion was invested in mutual funds that may also indirectly hold some stocks in fossil-fuel companies. Gates's personal wealth, which is separate from the foundation, is currently about $137 billion, according to the Bloomberg Billionaires Index.
Divestment isn't a straightforward process. That's why activists calling on large institutions and rich people to stop supporting fossil fuels tend to allow up to five years for full extrication from carbon-heavy industries. "In 2012, when we started the divestment movement, it was complicated for large asset owners," said Jamie Henn, director of nonprofit Fossil Free Media. "There was an assumption that you needed to maintain certain investments and unwind yourself slowly."
Getting all the way to zero remains extremely difficult, given how much of the global economy still relies on carbon-intensive energy. The Rockefeller Brothers Fund, which was created from the wealth of oil magnate John D. Rockefeller, announced in 2014 that it would divest from fossil fuels. A 2020 case study by the fund showed that 0.05% of the endowment was still exposed, five years after it began divesting, down from about 6.6% before.
Even as Gates moves away from fossil-fuel companies, he has continued to support firms whose existence relies on them. For example, he currently owns approximately 19% of Signature Aviation Plc, the world's largest operator of private-jet bases. In January, Gates's Cascade Investment LLC bid to buy Signature for $4.7 billion, alongside Blackstone Group Inc. and Global Infrastructure Partners. According to terms of the offer, Gates will increase his stake by an additional 11%.
Private jets typically pump out far more carbon emissions per passenger on each trip than flying commercial. The investment highlights the next challenge for climate-conscious investors. Even if they divest from both direct and indirect holdings of oil, gas and coal companies, they have to consider whether their financial support is helping to prolong the use of these fuels.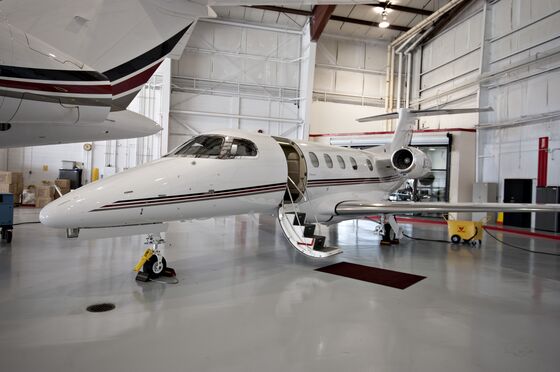 A bigger question is why Gates, an outspoken voice on the need to counteract global warming, only decided to divest from oil and gas in 2019. "To be frank, Gates should have divested long ago," said Bill McKibben, a longtime climate activist and founder of 350.org, which helped kickstart the Fossil Free movement in 2012. "But if he is working on it in good faith and has a plan to get it done sooner rather than later, it's not outrageous in terms of what others have done."
Gates may be the most high-profile wealthy individual to attempt to fully divest from industries that extract carbon from the ground. In his book, he invokes the economic criticism of divestment to explain why he didn't do so sooner. The theory is that dumping a company's stock, for whatever reason, isn't likely to have any real impact on the share's price because someone else is likely to snap up the cheap shares and take home the gains anyway.
"I didn't see how divesting alone would stop climate change or help people in poor countries," Gates writes. "It is one thing to divest from companies to fight apartheid, a political institution that would (and did) respond to economic pressure. It's another thing to transform the world's energy system—an industry worth roughly $5 trillion a year and the basis for the modern economy—just by selling the stocks of fossil-fuel companies."
Activists argue that divestment is needed to send a strong signal. "It's mainly to take away the social license of fossil-fuel companies," said Henn. "It is to show that the business models of these companies is in direct contradiction to our efforts to meet the goals of the Paris Agreement." The accord strives to keep the increase in global temperatures below 1.5 degrees Celsius from pre-industrial levels.
On a large enough scale, divestment can have a real financial impact. Royal Dutch Shell Plc acknowledged in its 2017 annual report that it "could have a material adverse effect on the price of our securities and our ability to access equity capital markets." Coal companies are already struggling to raise financing for projects around the world.
Gates says that he ultimately made the decision for moral reasons. "I don't want to profit if their stocks prices go up because we don't develop zero-carbon alternatives," he writes. "I'd feel bad if I benefited from a delay in getting to zero [emissions]."
To that end, Gates has focused on putting money behind firms that are attempting to scale up cleaner alternatives. In the past decade, he has personally invested in climate-tech companies developing everything from advanced nuclear reactors to machines that capture carbon dioxide from the air. He launched Breakthrough Energy Ventures in 2017, a $2 billion fund that invests in early-stage climate startups. Other investors include Jeff Bezos, Jack Ma and Michael R. Bloomberg, founder of Bloomberg LP.
In his book, meanwhile, Gates discusses working to increase demand for cleaner products, which could drive down their costs. He calls this the "green premium"—the difference in price between a product available today and its low-carbon alternative. That could apply to his investment in Signature Aviation.
Currently, only about 1% of the aviation fuels used globally are sustainable, according to the clean energy research group BloombergNEF. While private jets make up just 5% of the overall market for flights, it may be easier to persuade their wealthy owners to switch to cleaner fuels because they already pay more, according to Roland Berger analyst Robert Thomson. In turn, that could boost demand for sustainable fuels and lower prices for airlines.
"Getting to zero [emissions] doesn't mean we are going to stop doing the things we are doing—flying, driving, making cement and steel, or raising livestock," Gates said in response to questions about his investment in Signature, while declining to comment on the specific transaction. "There is a lot of opportunity to bring innovations to all of the sectors. And in aviation, in particular, there are exciting developments in alternative jet fuels."