Trump Flies Solo as Perils to Presidency Mount
Trump's abruptly announcing Kelly's departure sets up a potentially chaotic transition for a job.
The tumult of personnel turnover that's come to characterize Donald Trump's administration is suddenly posing a major problem — just as his presidency enters an especially risky phase.
The president lacks an immediate successor for Chief of Staff John Kelly following his announcement on Saturday that the retired Marine general would leave the White House.
Trump's failure to line up a replacement before abruptly announcing Kelly's departure to reporters sets up a potentially chaotic transition for a job crucial to maintaining a semblance of stability under a commander-in-chief famed for his unpredictability, Jennifer Jacobs and Margaret Talev write.
The president said yesterday evening that he was interviewing chief-of-staff candidates after Vice President Mike Pence's top aide, Nick Ayers, turned him down.
But Ayers's rejection of Trump's overtures hints at the challenge whoever assumes the post will face. Kelly's successor must help Trump deal with the new Democratic House majority — some members of which would like to see the president impeached — as well as the next phases of Special Counsel Robert Mueller's probe into alleged Russian election meddling. Added to those are the demands of navigating the 2020 reelection campaign.
For U.S. allies in Europe, Asia and beyond, Kelly's departure means there's one fewer of the so-called adults in the room to constrain Trump.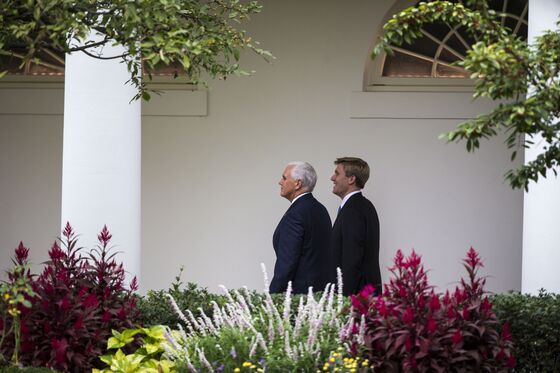 Macron's test | As President Emmanuel Macron prepares to address the French nation tonight, he's looking for a miracle to calm the sometimes violent Yellow Vest protests and end the damage to Europe's second-largest economy. As he does, his government is investigating whether Russia has been using Twitter accounts to stir up anger on the streets.
May's dilemma | Theresa May must decide whether to put her Brexit deal to a Parliament vote tomorrow, with potential ramifications for her premiership and the future of the U.K. A humiliating defeat would plunge the nation into an unprecedented political crisis, on course to crash out of the European Union without an agreement in March. But it could also trigger a general election or even a second referendum, the campaign for which got a boost early today when the EU's top court ruled the U.K. can unilaterally revoke the Brexit process.
Huawei tensions escalate | China  accused Canada today of violating a bilateral agreement by failing to speedily inform its consulate of the arrest of Huawei Technologies Chief Financial Officer Meng Wanzhou. Over the weekend, Chinese authorities summoned the ambassadors of Canada and the U.S. and warned of further actions if she's not released immediately.
Merkel's legacy | Angela Merkel's safety-first approach to running Germany's economy has left a growing list of challenges for the next chancellor. While Germany still enjoys record-low unemployment and budget surpluses, cracks — from the auto industry's electric-car struggles to decaying infrastructure — are becoming increasingly evident.
Setting the course | A drive by progressive Democrats to set the agenda in the new House majority is facing resistance from a large faction of moderates. How Speaker-in-waiting Nancy Pelosi manages the tension will frame the 2020 Democratic presidential nomination race, as the House will serve as the party's main power center to advance its program and draw contrasts with Trump.
And finally ... A financial powerhouse on the border of the EU is gambling that Brussels won't dare to shut European investors out of its markets. Not the City of London this time, but Switzerland. The EU is demanding authorities in Bern sign up to a controversial new agreement to govern their relationship in order to maintain access to the Swiss Bourse. Britain's Brexit negotiators will be watching with interest for any sign of flexibility in Brussels.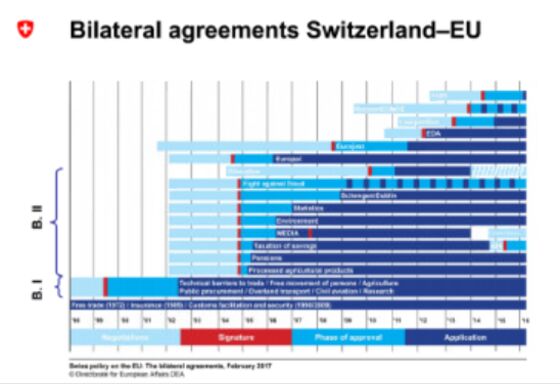 --With assistance from Ben Sills, Stuart Biggs and Daniel Ten Kate.
To contact the editor responsible for this story: Karl Maier at kmaier2@bloomberg.net