Highlights: Budget 2019 Presented With A 10-Year Horizon, Says Sitharaman
Finance Minister Nirmala Sitharaman is expected to boost spending and provide income tax relief to consumers in Budget 2019.
05 Jul 2019, 7:54 AM IST
Customs, Excise Duty Hike To Boost Government Earnings By Rs 25,000 Crore
The government will earn a net Rs 25,000 crore from the increase in customs and excise duty on a host of products, including cigarettes. The surcharge on the super-rich would help garner an additional income of around Rs12,000 crore this fiscal on the direct tax side.
Budget 2019: Agriculture Ministry Gets 78% More Allocation In 2019-20
The government has proposed to increase budget allocation for the Ministry of Agriculture and Farmers Welfare by over 78 percent to Rs 1.39 lakh crore for the current financial year.
Out of this, Rs 75,000 crore will be for the flagship scheme Pradhan Mantri Kisan Samman Nidhi, according to the budget document.
The government had allocated Rs 77,752 crore in the revised estimate for 2018-19.
What Finance Ministry Officials Are Saying About Budget 2019
As the country reads into the fineprint of Finance Minister Nirmala Sitharaman's Union Budget 2019, finance ministry officials spoke about their views on the fiscal document.(read more)
Railways Capex Outlay Highest Ever In Budget 2019
Indian Railways received a budgetary allocation of Rs 65,837 crore, and the highest-ever outlay for capital expenditure amounting to Rs 1.60 lakh crore from Finance Minister Nirmala Sitharaman in Union Budget 2019. Last year, the capex outlay for the railways was Rs 1.48 lakh crore while the budgetary allocation was Rs 55,088 crore.
In Budget 2019, funds of Rs 7,255 crore have been allocated for construction of new lines, Rs 2,200 crore for gauge conversion, Rs 700 crore for doubling, Rs 6,114.82 crore for rolling stock, and Rs 1,750 crore for signalling and telecom. The allocations have remained the same as in the interim budget in February, which was presented by the then Interim Finance Minister Piyush Goyal.
Ex-RBI Governor C Rangarajan Thinks Sovereign Foreign Currency Borrowing Is A Bad Idea
India's plan to borrow in foreign currency, to supplement domestic borrowings, is a bad idea, according to former Reserve Bank of India Governor C Rangarajan. "We have discussed this since early 90s, right after liberalisation," he told BloombergQuint in an interaction. "We have discussed it's much better that sovereign borrowing in foreign currency should be avoided."
India's external debt is currently low and the government will now start to borrow a part of its funding requirement from the overseas market in foreign currency, Finance Minister Nirmala Sitharaman said in her budget speech today.
Budget 2019: What A 35% Public Float Would Mean For India Inc.
Budget 2019: Buying An Electric Vehicle Will Cut Your Tax
Budget 2019: Tax On Petrol/Diesel, Decoded
Budget 2019 Old Wine In New Bottle, Says Congress
BJP Spokesperson Nalin Kohli On Budget 2019
P Chidambaram On Sitharaman's Red Cloth Folder
Top Ex-Central Bankers Oppose Plan For Overseas Bond Sale
India May See $57 Billion Share Sales On Public Float Rule Shift
BJP Leaders' Reactions To Budget 2019
Defence Allocation in Budget 2019
Sensex Ends Nearly 400 Points Lower After Budget 2019
The Winners And Losers From Budget 2019
Budget 2019: Government Expecting Rs 90,000 Crore Dividend From RBI
Dalal Street Reacts To Budget 2019
India's Overseas Bond Sale To Free Up Local Liquidity: FirstRand
FM Says Fiscal Deficit Target For FY20 Pegged At 3.3%
Budget 2019: Tax On Petrol, Diesel, Gold And The Wealthy Hiked
Levy 2% TDS On Cash Withdrawal Of Over Rs 1 Crore/Year From Bank Account
Restrict STT To Difference Between Settlement & Transaction Price
The Affordable Housing Push
Direct Tax Collection Jump 78% In FY19
India To Sell Sovereign Bonds Overseas, Sitharaman Says
Government Disinvestment Target Set At Rs 1.05 lakh Crore
RBI To Get More Powers To Supervise NBFCs
India Pegs Fiscal Deficit Target At 3.3% Of GDP in FY20
Government Proposes Rs 70,000 Crore PSU Bank Recapitalisation Plan
Budget Speech 2019 On India's Soft Power
Women Empowerment A Key Theme Of Budget 2019
Budget 2019's Aim Is To Provide Ease Of Living: FM
Money Market Update: Rupee At Day's Low, Bond Yield Falls
Budget Speech 2019 On Labour Law Reforms
Budget Speech 2019 On Education
Budget Speech 2019 On Swachh Bharat Abhiyan
Budget Speech 2019 On Water Resources
Budget Speech 2019 On Agriculture, Farmers
Budget Speech 2019 On Rural Economy
Budget 2019 Proposes Revision In Rental Laws
Budget 2019: Minimum Public Shareholding Limit Raised To 35%
FM Launches Pradhan Mantri Karam Yogi Man Dhan Scheme
Budget Speech 2019 On Power Sector
Budget Speech 2019 On Transportation Infrastructure
Indian Economy Will Touch $3 Trillion This Year: Nirmala Sitharaman
FM Nirmala Sitharaman Begins Her Budget Speech
Budget 2019 Gets Cabinet Nod, Sitharaman To Begin Speech Shortly
Watch | Full Budget Speech 2019
Market Check: Sensex, Nifty Erase Opening Gains
Nirmala Sitharaman Arrives In Parliament For Budget Speech
What Advent PE India's Naina Lal Kidwai Expects From Budget 2019
What Corporate India Wants From Budget 2019
KV Subramanian On Sitharaman Opting For A Red Bag
Budget 2019: Nirmala Sitharaman Meets President Kovind
Private Investment Key To Sparking Off A 'Virtuous Cycle' For Indian Economy
Bold Decisions In Budget 2019 May Set Off Market Rally, Marcellus Investment Says
Sensex Reclaims 40,000 Ahead Of Budget 2019
Sensex Nifty Open Higher on Budget Day
Budget 2019: Nirmala Sitharaman Opts For Red Bag
Rupee Opens Lower, Bond Yield Gains Ahead Of Budget 2019
Nirmala Sitharaman Leaves For Rashtrapati Bhavan
Anurag Thakur Offers Prayers Ahead Of Budget 2019
Nirmala Sitharaman Reaches Finance Ministry
Cues For Budget 2019 From The Economic Survey
Budget 2019: A Higher Government Disinvestment Target LIkely
Income Tax Relief Likely In Budget 2019
Quantum Of Government Expenditure In Focus
The Question Of RBI Reserves May Get Answered In Budget 2019
Will Budget 2019 Address The NBFC Crisis?
Budget 2019: Nifty Can Test All-Time High Today, IIFL Says
Budget 2019: Higher Fiscal Deficit Won't Spook FIIs, Says Mark Mobius
India Needs to Get Its Budget 2019 Numbers Right
All You Need To Know Going Into Trade On Budget Day
Economic Survey 2019: India Expects Economy to Rebound This Year
The Biggest Challenges Facing Nirmala Sitharaman
Budget 2019: India to Narrow Fiscal Deficit, Sell First Global Bond
WRITTEN BY
S
Sagar is Senior Editor at BQ Prime. He has 15 years of ...more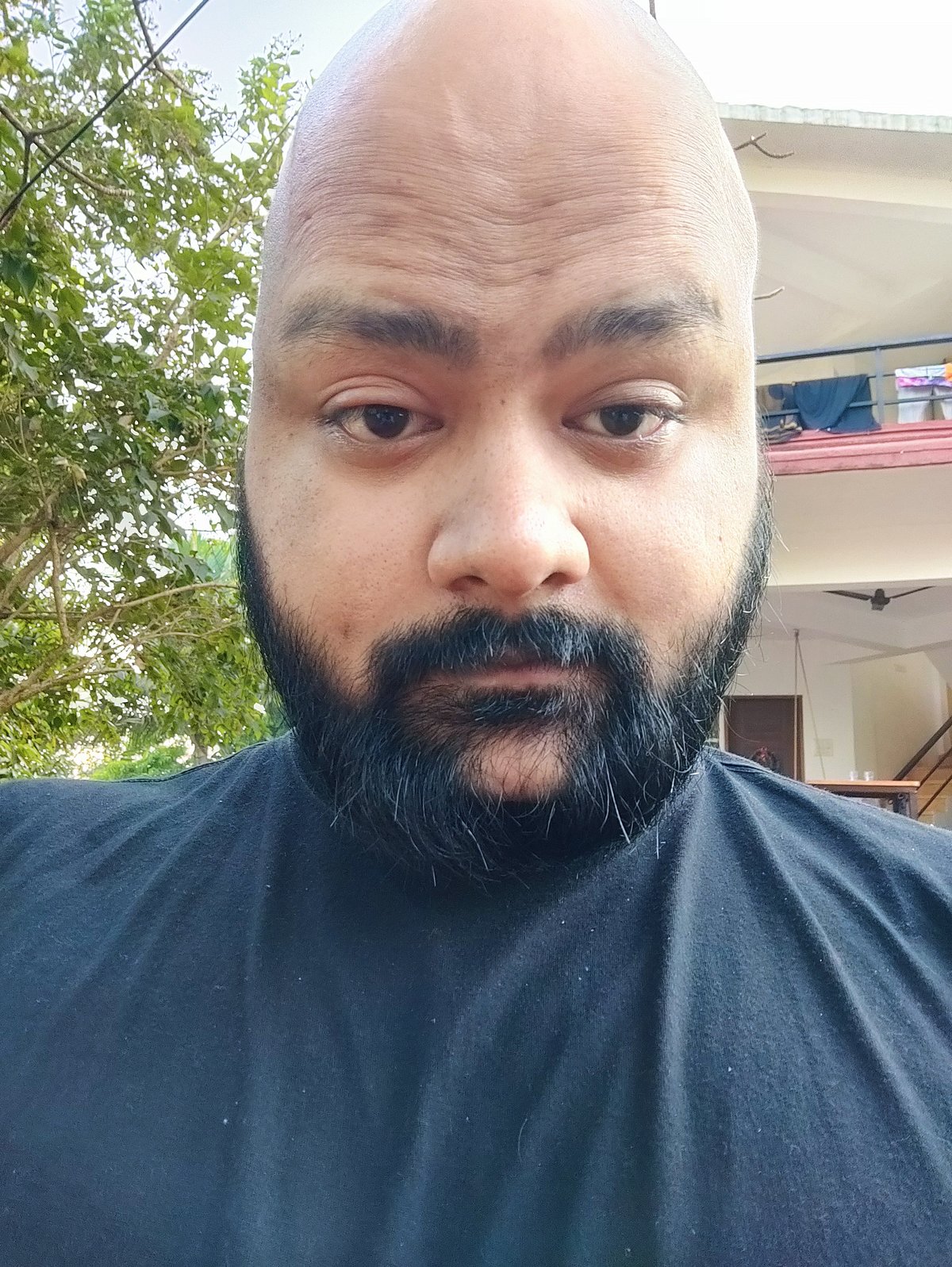 Tushar Deep Singh is a Mumbai-based business journalist...more