Sweden Shows Texas How to Keep Turbines Going in Icy Weather
Sweden Shows Texas How to Keep Turbines Spinning in Icy Weather
(Bloomberg) -- With the right gear, wind turbines can keep on generating through the harshest winter weather.
That's the experience by researchers at an Arctic test site in Sweden, and their knowledge would have come handy thousands of miles away as ice and snow storms in Texas downed generators and triggered widespread blackouts. As much as half of the wind power capacity came offline due to the extreme cold.
The disaster underlines how vulnerable the world has become in the face of increasingly unpredictable weather brought on by climate change, and it's raising questions about the global push to electrify everything from transportation to heating and cooling.
Keeping wind power going through extreme events isn't impossible as researchers in Sweden have proved. Turbines in the Arctic Circle can work in temperatures as low as -30 degrees Celsius (-22 degrees Fahrenheit). And most turbine makers, from Vestas Wind Systems A/S and General Electric Co. are now able to offer versions of their units that come armed with ice mitigation systems and heating for some of the equipment.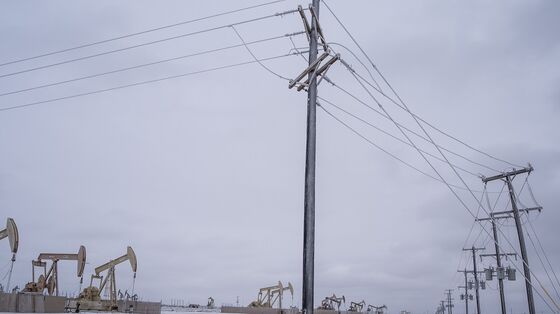 At its site in Uljabuoda in Sweden, the utility Skelleftea Kraft AB was one of the first developers to try to build wind turbines in extreme arctic climate a decade ago.
"The problem with sub-zero temperatures and humid air is that ice will form on the wind turbines," said Stefan Skarp, head of wind power at Skelleftea Kraft. "When ice freezes on to the wings, the aerodynamic changes for the worse so that wings catch less and less wind until they don't catch any wind at all."
The ice also creates an hazardous environment for the maintenance workers, with tons of ice stuck on the turbine that can fall down at any time, or smaller lumps of ice flung from the tip of moving wings at 300 kilometers per hour. For added protection Skelleftea Kraft maintenance workers ride on armored vehicles when visiting wind sites in the winter.
By adding a thin layer of carbon fiber to the wings that can be automatically heated, the formation of ice can be halted altogether. There are also versions that use heated air inside the wings. This all comes at a cost, the winter-proof units will be as much as 5% more expensive and will have to reduce some of its output to keep warm, Skarp said.
"The standard case for wind power was that it should not build in rough and cold conditions, but the development of the technology has reached very far in a short amount of time since then," Skarp said.
However, investment in anti-icing technologies is often not justified for warmer climates as the systems can have a negative impact on turbine efficiency and is expensive, according to Aaron Barr, principal wind energy consultant at Wood Mackenzie Ltd. The average age of the fleet in Texas is also more than eight years old, meaning they were built when technologies were not yet widely available, he said.