Genies Uses Famous Athletes, and Their Money, to Take On Bitmoji
Genies Uses Celebrity Athletes and Their Money to Take On Bitmoji
(Bloomberg) -- Genies Inc. is one of those tech startups that looks to athletes and celebrities for some additional endorsement buzz. But what makes this company different is that it also wants their money. Genies offers superstars a chance to get in on the ground floor of something that might make them richer than they already are. At least, that's the plan.
First, let's explain what Genies is. It's a mobile app, which rolls out Monday, that allows you to build a three-dimensional cartoon version of yourself—one that looks and acts like you. So when you message friends, a mini-you mimics what you say. 
Among the Los Angeles-based company's boosters is 21-year-old YouTube star Jake Paul, who once said he hopes to become social media's first billionaire. "I see myself being capable of becoming a young Ashton Kutcher," he said in an interview. "He used his celebrity to get into these deals. I was looking at him and I was, like, 'Wait, I can do the same thing.'"
Paul said he has more than $1 million invested in 15 companies, including $50,000 in Genies. "I don't use social media a lot; I'm not your typical 21-year-old in that way," he said, adding that he doesn't even have a Bitmoji, the original personalized cartoon avatar. Last year, Bitmoji was the most downloaded iOS application worldwide, followed by Snapchat, which bought Bitmoji's parent company, Bitstrips Inc., in 2016 for $100 million.
Nevertheless, Paul said he's excited about Genies's prospects. "With tech, you never know," Paul said. "With Genies, I'm invested in Akash more so as the leader."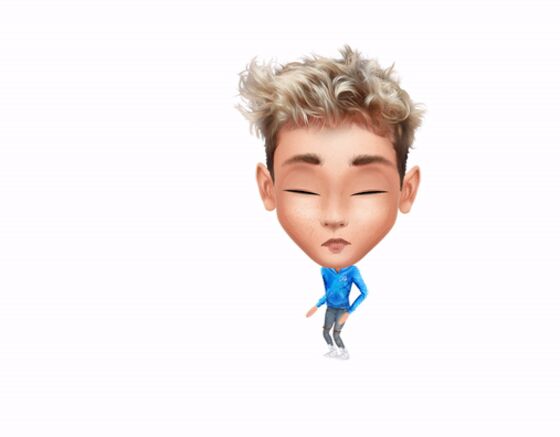 Akash Nigam is the 26-year-old behind the startup. Genies are much more than just goofy, cute cartoons, he said in an interview. "The next wave of [communication] in this age of internet is through avatars—a digital identity, an extension of you," he explained. "We want Genies to represent your digital identity."
If you had asked Nigam two months ago how Genies would make money, he said, he wouldn't have had an answer. Since then, the phone hasn't stopped ringing. Companies started calling, asking if they could integrate Genies into their apps and websites. Now, he's already raised $25 million in its two funding rounds.
"We were just looking at it as exposure, but then they offered to pay," Nigam said. The company has since sold millions of dollars' worth of its software development kits, which integrate Genies into other platforms.  
Genies has already established brand partnerships, including one with Gucci. People can dress their Genies in Gucci clothing and, if they like the product, buy it via the Genies app. "It's a great way to digitize the fashion world," Nigam said. "We're the only avatar of this caliber that can integrate into third-party services."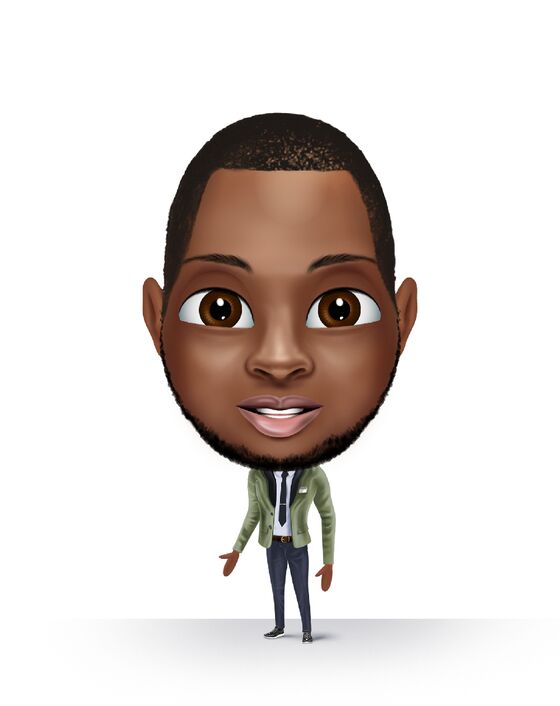 Why did Genies go from not to hot so fast? The involvement of sports stars and celebrities may have had something to do with it. They include professional basketball stars such as Russell Westbrook of the Oklahoma Thunder and Kyrie Irving of the Boston Celtics, pop-star Shawn Mendes, rapper 50 Cent, and professional football players Dez Bryant of the New Orleans Saints and Ndamukong Suh of the Los Angeles Rams.
Suh is one of the highest-paid defensive players in the National Football League—and an avid investor.
"Any free time that I can get, I'm talking to my advisers," Suh said in a telephone interview. "Anytime I have an opportunity, whether it's in between meetings or during meeting breaks or on my drive home, I take the time to get on calls and make it useful."
The football star, who said he learned investment strategy from Warren Buffett, put $100,000 into Genies last year and said he plans to put in more. Like Paul, Suh was won over by Akash's enthusiasm—and he really likes his avatar.
"I think it's spot-on to what I look like, especially from the sideburns perspective," Suh said. But he's also confident that Genies will make money; otherwise, he said he wouldn't have invested.
"Cash flow is king," Suh said. "That's something Mr. Buffett says all the time."
To contact the editor responsible for this story: David Rovella at drovella@bloomberg.net
Get Your
Daily Newsletter
Get market moving news, top news & compelling perspectives
---