Crypto Exchange Kraken Is Laying Off 57 Employees
(Bloomberg) -- Kraken, one of the largest cryptocurrency exchanges, is laying off 57 North America-based employees, according to Chief Executive Officer Jesse Powell.
The move represents roughly 10 percent of San Francisco-based Kraken's client services team, Powell said in an emailed response to questions after speculation surfaced on social media platform Reddit that Kraken employees were laid off because of a security breach. The thread also mentioned the exchange was reducing staff after trading volumes had dropped.
"The cost-saving measure will have zero impact on the quality of our service," Powell said in the email. "Rumors of a security breach are entirely unfounded. No other teams are affected, and we are still aggressively hiring in all areas."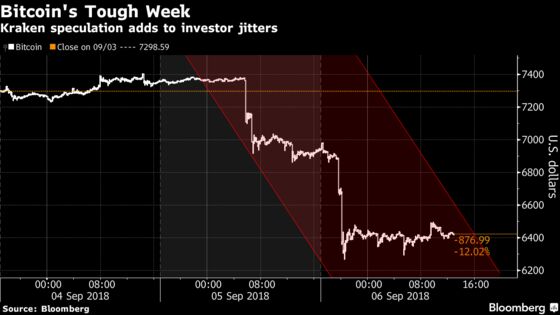 Powell says he estimates closely held Kraken will have over 1,000 employees by year-end.
Kraken is the 12th-largest crypto exchange by adjusted volume, according to data tracking firm Coinmarketcap.com.
For more on Bitcoin risks, check out the Decrypted podcast:
To contact the reporter on this story: Camila Russo in New York at crusso15@bloomberg.net
To contact the editors responsible for this story: Michael P. Regan at mregan12@bloomberg.net, ;Jeremy Herron at jherron8@bloomberg.net, Dave Liedtka, Andrew Dunn