TCS Q3 Results: Revenue In Line With Estimates, Attrition Inches Up
The company's revenue rose 4.31% over the preceding quarter to Rs 48,885 crore in the three months ended December.
Tata Consultancy Services Ltd.'s revenue rose for the sixth straight quarter on order wins as clients continued to spend on digital services.
Revenue of India's largest software services provider rose 4.31% over the preceding quarter to Rs 48,885 crore in the three months ended December, according to its exchange filing. That compares with the Rs 48,533-crore consensus estimate of analysts tracked by Bloomberg. Revenue in dollar terms stood at $6,524 million.
Revenue in constant currency terms rose 4% sequentially across markets. The company stuck to its double-digit growth guidance for the ongoing fiscal.
Highlights (QoQ)
Net profit rose 1.51% to Rs 9,769 crore compared with the forecast of Rs 9,988 crore.

Operating profit rose 1.98% to Rs 12,237 crore.

TCS won new deals worth $7.6 billion, taking the total deals to $23.3 billion in the first nine months of the ongoing fiscal. The company bagged deals worth $31 billion in FY21.

During the quarter, the company added 10 $100-million clients, taking the total count of such customers to 58.

Attrition inched up to 15.3% compared to 11.9% in the second quarter.

Declared a third interim dividend of Rs 7 per share.
TCS Board Approves Rs 18,000-Crore Buyback
Business Environment
TCS' 2021 revenue hit $25 billion mark in the third quarter. "Our continued growth momentum is a validation of our collaborative, inside-out approach to our customers' business transformation needs," Rajesh Gopinathan, managing director and chief executive officer at TCS, said in a statement.
The IT company also added 28,238 people to its workforce in the quarter. With this the company's total workforce strength stands at 5.56 lakh. "Our sustained investment in our talent has helped us power strong growth despite a challenging supply environment," Samir Seksaria, the company's chief financial officer, said. "We remain focused on long term talent development as well as on tactical measures to mitigate the talent churn."
TCS' operating margin contracted to 25% from 25.6% in the preceding quarter.
The BFSI and communication segments continued to drive TCS' growth in Q3. Retail and manufacturing segments grew by 4.9% and 4.1% sequentially despite seasonal headwinds due to furloughs.

Shares of TCS declined 1.50% ahead of the results on Wednesday, while NSE Nifty 50 rose 0.64%.
WRITTEN BY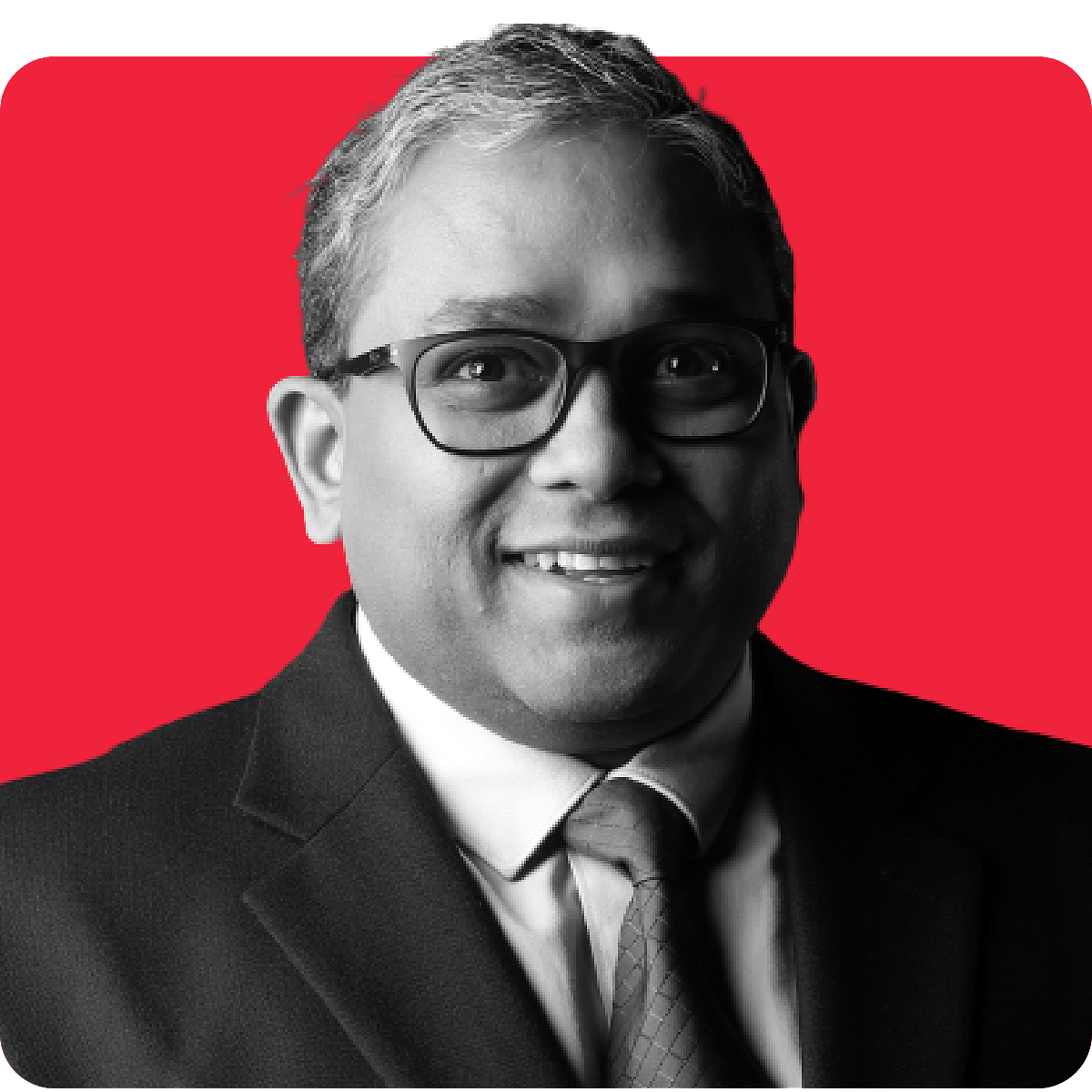 Sajeet Kesav Manghat is Executive Editor at BQPrime. He...more