SBI Q1 Results: Profit Surges More Than 80% On Lower Provisions, One-Time Gain
SBI's bottom line includes a one-time gain of more than Rs 1,500 crore.
State Bank of India's quarterly profit surged, owing to a fall in provisions and an exceptional gain.
Net profit of India's largest lender rose 81% year-on-year to Rs 4,189 crore in the three months ended June. This includes an exceptional gain worth Rs 1,540 crore due to sale of investments in SBI Life Insurance Co. Ltd.
The state-owned lender's net interest income, or core income, also rose 16% over the year ago to Rs 26,641 crore.
SBI's bad loan provisions fell 19% year-on-year to Rs 9,420 crore. Provisions against non-performing assets in the quarter ended March stood at Rs 11,894 crore. This comes when most banks are raising provisions to safeguard their balance sheets against the Covid-19 pandemic—which froze economic activity—and risk of defaults after the loan moratorium ends on Aug. 31.
SBI made Covid-related provisions worth Rs 1,836 crore in the first quarter.
Its total provisions against Covid-related losses now stand at Rs 3,008 crore.
The state-owned lender's asset quality improved during the quarter. As a ratio of total advances, gross bad loans contracted to 5.44% from 6.15% in the preceding three months. Net NPA ratio stood at 1.88% against 2.23% in the quarter ended March.
In the quarter ended June, the bank recorded fresh slippages worth Rs 3,637 crore, lower than Rs 8,105-crore-worth slippages reported during January-March and Rs 16,212 crore a year ago. Recoveries and upgrades during the first quarter stood at Rs 4,056 crore, the bank said.
"Think it is safe to say that as of June we have been declared asymptomatic (of NPA problems)," said Rajnish Kumar, chairman at SBI. The first quarter, he said, saw only Rs 440 crore worth recoveries as the macroeconomic conditions have been weak. Kumar, however, expects recoveries worth Rs 10,000-11,000 crore by December.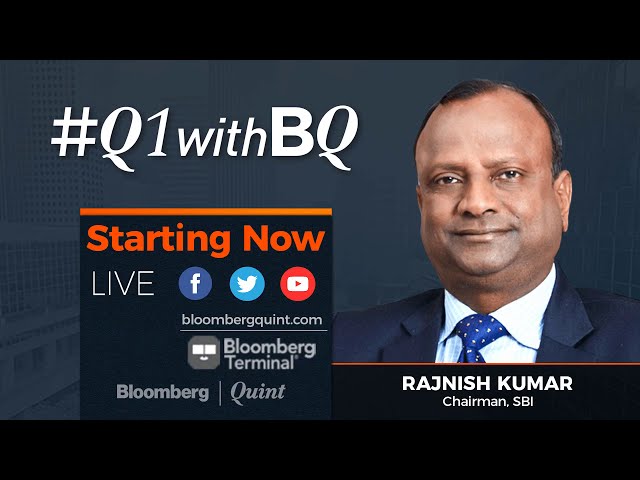 Loans Under Moratorium
Of the Rs 16-lakh-crore worth of term loans, 9.5% is under moratorium as allowed by the Reserve Bank of India. These are the accounts where borrowers have paid less than two monthly installments since March. Most accounts under moratorium belong to corporate borrowers and the bank expects them to start paying normally from September, Kumar said.
The SBI chairman said Rs 42,000 crore worth loans were classified as special mention accounts as on March 1. These are the accounts where borrowers have not repaid their loans on the due date, but the account is still performing. Of these special mention accounts, only Rs 13,000 crore worth loans have seen one or less installment paid till June.
"This shows that without the moratorium, our gross NPA would have gone up by only Rs 13,000 crore by June. We, however, expect that more of these borrowers will pay regularly once the moratorium lifts," Kumar said.
SBI's outstanding advances rose 6.58% year-on-year to Rs 23.85 lakh crore as on June 30. Deposits rose 16% from a year ago to Rs 34.2 lakh crore. The growth in advances was mainly aided by retail advances and foreign office advances, which rose 12.85% and 11.19% year-on-year, respectively.
"We are currently sitting on nearly Rs 1 lakh crore worth sanctions pipeline in our project finance business. As these disbursements happen, we will be able to deploy more of the liquidity we have garnered through deposits. We are certain that other segments will also show signs of credit demand in the coming months," Kumar said.
Shares of SBI rose as much as 4.1% to Rs 194.25 apiece after the results were announced, compared with a 0.5% drop in the benchmark Nifty 50 Index.
Get Your
Daily Newsletter
Get market moving news, top news & compelling perspectives
---