Weekly Dives to the Titanic Will Begin in May
(Bloomberg) -- In normal times, thousands of travelers each year cruise across the Northern Atlantic, passing 2.4 miles above the site where the Titanic landed when it went down in 1912. In the years since the catastrophe, a couple of hundred scientists, researchers, occasional scavengers, and Oscar-winning filmmakers have reached the ocean's bottom voluntarily.
Stockton Rush, president of Everett, Wash.-based OceanGate Expeditions, is hoping to make it more common on his privately owned five-person sub via dive expeditions and research missions to take place several weeks annually, from May to September.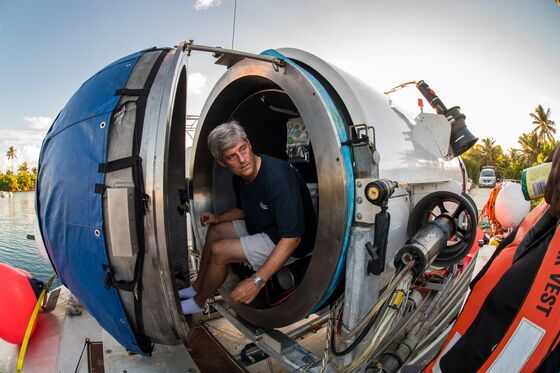 Rush says he has three dozen people booked for the first six diving expeditions from May to July, with additional spaces available.
While he says he's not looking to turn the Unesco-protected Titanic into a tourist site, he is attempting to make money. The nine so-called "mission specialists" allowed on each expedition—three on each dive—will pay $125,000 for an eight-day sail from St. John's, Newfoundland. Their single dive will take six to eight hours to reach the Titanic site, explore, and return to the surface ship.
If all goes as planned, they will be among the first guests to visit the wreck in 15 years, Rush says. Covid-19 has not dampened enthusiasm for the 2021 expedition, according to the company.
During the dives, paying passengers will be regarded as citizen scientists expected to assist in a technical survey of the wreck and what Rush says is the Titanic's debris field, which stretches 25 square nautical miles.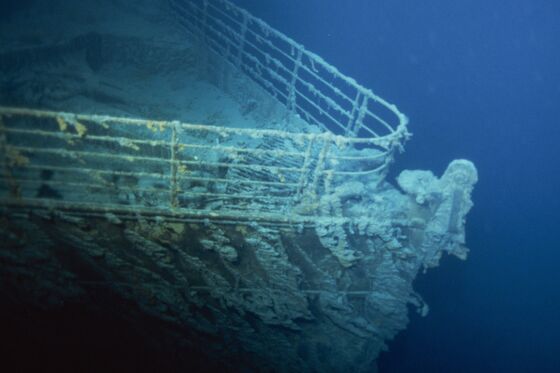 Rush, who augmented his inherited wealth via angel investing and venture investing, has attempted two expeditions to the Titanic, but both were scuttled. In 2018, during testing in the Bahamas, his sub was hit by lightning and the electrical system destroyed. In 2019, the project was canceled because of last-minute problems with the vendor for the "mother ship" that was to transport both the expedition team and equipment. For the 2021 expeditions, Rush has three small research ships in mind.
OceanGate has completed deep sea missions elsewhere, taking some 300 people to deepwater sites off the Bahamas and Seattle and to the Hudson Canyon in the Atlantic Ocean off New York.
The RMS Titanic is the golden egg. "There are better wrecks," says Rush, "maybe even more important wrecks, but people don't know what they are, and it's hard to sell something when somebody doesn't know."
He says he needs to charge at least $100,000 to make money. "If this was just another money-losing wealthy person's activity, I don't see how it scales," he explains. "We don't take passengers, we don't do trips, we don't do rides. We're doing an expedition."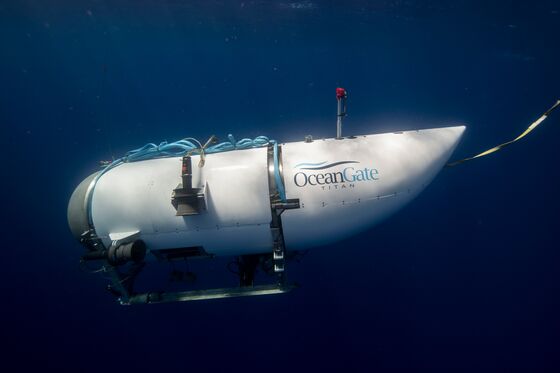 With a Princeton degree in aerospace engineering and an MBA from UC Berkeley's Haas School of Business, Rush says his initial goal was to go to space, but he didn't want to be just another passenger. He wanted to be Star Trek's Captain Kirk, discovering new lifeforms and going where no man has gone before. He had an epiphany that what he wanted was happening in the ocean.
Rush worked with Boeing on an early design and then with NASA to create his light, streamlined carbon-fiber sub, Titan, which can reach depths of 2.5 miles. (The Titanic rests at 2.4 miles.) The sub debuted in 2018.
Titan looks like a floating theater light with a big eye, or viewport. At 21 inches in diameter, the portal is large enough for two people to press their faces against the window. Rush calls the class of subs Cyclops, for the mythical, one-eyed monster.
The sub can travel at a speed of three knots and descend at 55 meters per minute, with propulsion from four electric thrusters. Equipment includes powerful external lights, HD and 4K cameras, and a laser scanner.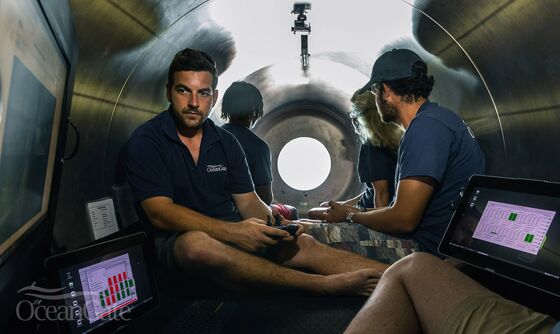 Onboard, Titan is well-lit, and the internal pressure remains constant; the breathable air on board is recycled in a manner similar to that of spacecraft. Snacks and water are allowed, and a tiny bathroom will be available.
Rush plans to play music on the 90-minute descent to the Titanic site. The playlist on his phone is filled with rock, jazz, and oldies, with no country music or Yellow Submarine. "I hate that song," he says.
On each of the three dives, the three paying "mission specialists" will be accompanied by a scientist-researcher and a pilot. When their faces are not against the window, the paying guests may look at camera views on tablets and support in roles such as sonar and laser scanner operation. Each can also take a turn driving the sub, which operates with a device adapted from Sony PlayStation controls.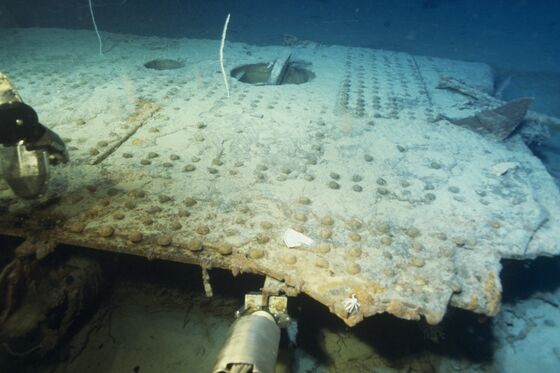 Rush plans to pilot every third dive in 2021, and expects the experience to be more awe-inspiring than macabre.
"All the bones are gone. There are no bodies down there. There are boots and shoes and clothes that show where people were 100 years ago, and that is very somber," he says. More than 1,500 lost their lives when the British passenger ship sank in the 1912 disaster.
He is interested in documenting the decay of the wreck, year-to-year, and seeing whether he can document what artifacts were scattered as the ship broke apart. "We'll do a general scroll through the field to see what's there," Rush says. "The amount of time we are going to spend out will allow us to find things that others have missed."
His team will also examine some of the 300 unique species of sea creature—most microbial—identified on the Titanic. There will likely be sightings of slimy hagfish and maybe deep-diving sharks, he says. "It's probably the most exciting thing in the neighborhood for fish."
One goal of the expeditions is to create a 3D model of the shipwreck and portions of the debris field, using the latest multi-beam sonar, laser scanning, and photogrammetric technology.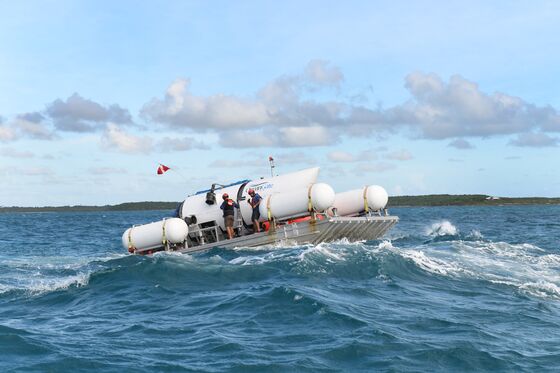 The paying "mission specialists" will join a ship's crew of about 50 to 60 people, including scientists such as Bridgette Buxton, an underwater archeologist from the University of Rhode Island; Steve Ross, a fisheries biologist from University of North Carolina; and Irish diver Rory Golden, a Titanic expert.
The guests will first need to be interviewed. The group dynamic is very important, Rush says. Flexibility is required, because schedules can change due to weather, equipment, and other factors. And while paying guests will have their own cabins, they may have to share a bathroom with other guests.
"We don't want someone who is used to being catered to—a prima donna," he explains. "We don't have chocolates on the pillow."
Of those who have signed up for slots this summer, about half are also booked as future astronauts with Virgin Galactic, Richard Branson's $250,000 ticket to space. A couple have climbed Mount Everest. "We have others who have not done a lot of adventure travel or have done minimally—a safari, or they have been to Antarctica," Rush says. They range in age from 24 to mid-70s. While most are American, there are participants from Australia, the U.K., and China.
Rush says that just as important as the "mission" is to build a group of people committed to doing further undersea exploration and advancing humanity's understanding of the ocean.
"I am going to have eight days on the boat to drill into everybody all the amazing things that are there to see," he says. "If we can show you can make a profit by taking people and doing good at the same time, then we can get thousands of people doing this. And you might be able to move the needle from a political and funding perspective."