Laurene Powell Jobs Invests in Reese Witherspoon's Production Company
(Bloomberg) -- Laurene Powell Jobs, the widow of Apple co-founder Steve Jobs turned media mogul, is investing in Reese Witherspoon's production company, marking her latest push into entertainment.
Powell Jobs's Emerson Collective is joining AT&T Inc.'s Otter Media, an earlier backer, in financing Witherspoon's company, Hello Sunshine. Terms weren't disclosed, but the funds will support the company's efforts to improve opportunities for women in Hollywood.
"We very intentionally chose strategic investors who passionately and unequivocally support our mission of changing the landscape for women by putting them at the center of every narrative we create, elevate and champion," said Sarah Harden, chief executive officer of Hello Sunshine.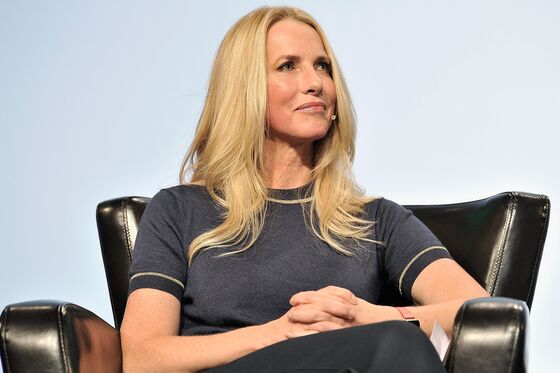 Emerson Collective has made a variety of investments in media, including a majority stake in the Atlantic. Powell Jobs, 55, also has backed documentary films and series through the organization, which also uses philanthropy and community action to push for social change. She is worth $19.2 billion, according to the Bloomberg Billionaires Index.
Witherspoon, 42, is an award-winning actress who's been at the forefront of advocacy efforts in Hollywood on behalf of women and children. Her production credits include upcoming season two of the hit HBO series "Big Little Lies," and projects for Hulu, Amazon, Apple Inc. and DirecTV.
To contact the reporter on this story: Anousha Sakoui in Los Angeles at asakoui@bloomberg.net
To contact the editors responsible for this story: Nick Turner at nturner7@bloomberg.net, Rob Golum