Low-Cost Carrier Avelo Starts Flights With an Eye on Southwest
(Bloomberg) -- One of two new U.S. low-cost airlines, the first to debut in more than a decade, is about to begin flying just as larger rivals rush to entice customers to return to the skies this summer.
Avelo Airlines plans to begin flights on April 28 with 189-seat Boeing Co. 737-800 jets going from Burbank, California, to Santa Rosa, in the heart of the state's wine country. Additional flights in the following weeks will connect Burbank to 10 other cities and heighten competition with the airport's biggest carrier, Southwest Airlines Co., which has expanded its own network to smaller burgs during the pandemic.
Avelo will fly nonstop to smaller cities such as Ogden, Utah, and Pasco, Washington, while eschewing routes that Southwest would defend fiercely, said Avelo Chief Executive Officer Andrew Levy.
"The chess board is a little different now," he said in a recent interview, citing "materially lower costs" for aircraft, labor and other items amid the recent collapse in travel spending.
He added that low fares, meager frills and smaller airports will help the company grow amid an expected surge in leisure travel as U.S. vaccinations rise. Avelo's motto -- "refreshingly simple" -- is based on the notion that smaller, secondary airports are easier to navigate and reduce travel hassles.
Avelo and Breeze Airways, the planned low-cost startup coming this spring from JetBlue founder David Neeleman, are starting early on during a nascent recovery from the industry's worst-ever crisis.
Levy, a co-founder of Allegiant Travel Co. and a former United Airlines chief financial officer, raised $125 million to establish Avelo, the operating brand of Houston Air Holdings Inc. The carrier plans to fly a half-dozen 737s by year-end, growing by about one plane per month.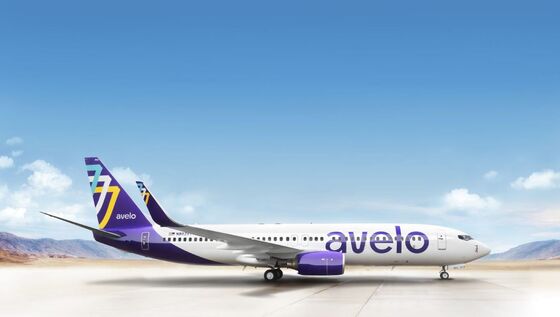 Houston-based Avelo will begin with flights to three destinations this month -- Santa Rosa, Pasco and Bozeman, Montana -- followed by eight more in May. Only two cities, Santa Rosa and Mesa, Arizona, will have daily flights; most will be three or four weekly. Fares will start at $19.
The jets will have 129 seats with 29-inch pitch, the functional passenger space between seats, similar to other discount airlines' economy space. Assignments for window or aisle seats will start at $5. Avelo also plans to sell assignments for 60 seats that have 31 to 38 inches of pitch, priced from $18-$36, including 15 exit-row seats with 38 inches. Bottled water and a small snack will be complimentary, with other items for sale.
"Pre-pandemic, the fares were pretty high," Levy said of the U.S. market. "Look at the consistent levels of high profitability that were posted not just by one or two airlines, but by everyone across the industry. That tells you something, right? What it tells me is that there's not enough choice and the fares are too high."
Having a network that doesn't overlap the larger players is perhaps even more important to Avelo's success. The company won't be the only carrier in its markets, but its flights will be the only nonstop option on those routes, a strategy that's also key for Breeze.
Avelo's first base is at Hollywood Burbank Airport, which saw passenger traffic decrease by two-thirds last year, from 5.9 million in 2019, according to data from the Bureau of Transportation Statistics. Steep cuts by several airlines "allowed us to fill a void at the best airport in Greater L.A.," Robert Ashcroft, Avelo's strategy chief, said Thursday in a statement.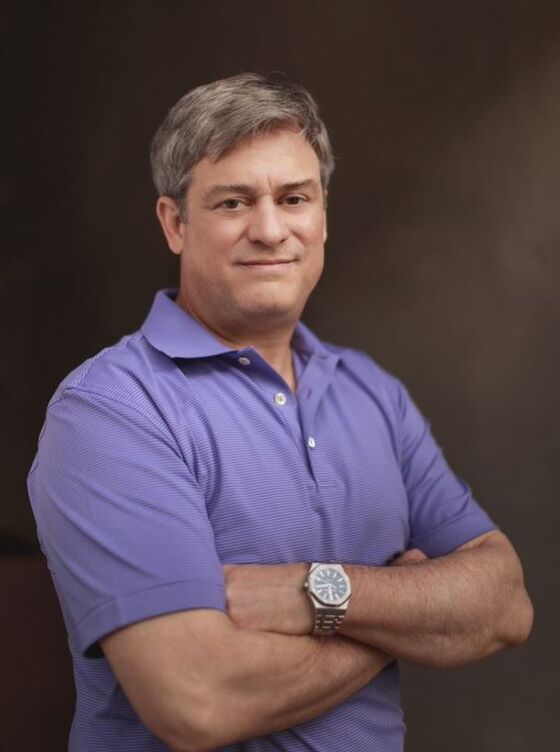 Southwest carried more than 68% of the traffic at the airport last year, which Avelo says is closer to 5.5 million residents than the Los Angeles metro area's other large airports.
"Burbank is a really important airport for Southwest Airlines and we know that," Levy said. The goal will be to eschew Burbank routes the largest U.S. domestic airline considers critical and would defend fiercely, cities such as Las Vegas, Phoenix and San Jose.
The strategy faces one complicating factor: Determining just which markets a post-pandemic, opportunistic Southwest deems vital, given its aggressive expansion into smaller towns and new network options created by the pandemic.
Southwest plans to begin flying to Eugene, Oregon; Bellingham, Washington; and Myrtle Beach, South Carolina, later this year -- cities that never made the carrier's cut in the past. "I'm watching with interest like others," Levy said of Southwest's network changes.
Levy left United Airlines Holdings Inc. in May 2018 to work on forming a startup carrier. Three months later, he purchased XTRA Airways Inc., a Florida-based charter carrier, to use its operating certificate as the platform for Avelo.
"I feel we're incredibly well positioned to execute on the demand," he said.