Boise and Reno Capitalize on the California Real Estate Exodus
For few Californians, the state's punishing housing costs, high taxes, constant threat of natural disaster have become too much.
(Bloomberg Businessweek) -- Julie D'Agostino spent 15 years in the San Francisco Bay Area working in tech and considers herself decidedly liberal. Still, she ended up buying a home in a surprising place: deep-red Idaho. The 51-year-old moved to Boise two years ago, attracted to its walkable downtown, lively arts scene, and, most important, cheaper housing. She's happy there, even though her first winter in 2016 and Donald Trump's election were a shock.
"It was like, 'What have I done?' " D'Agostino says, sitting at the kitchen table of the three-bedroom home she bought in May for $259,000. But staying in the Bay Area long-term wasn't an option financially. "I was already priced out. I didn't see myself miraculously, suddenly being able to afford it."
For some Californians, the state's punishing housing costs, high taxes, and constant threat of natural disaster have all become too much. They're making their escape to areas such as Boise, Phoenix, and Reno, Nev., fueling some of the biggest home-price gains in the country. While the moves are motivated mainly by economics, they're also highlighting political divides as conservatives from the blue state seek friendlier areas and liberal transplants find themselves in sometimes hostile territory.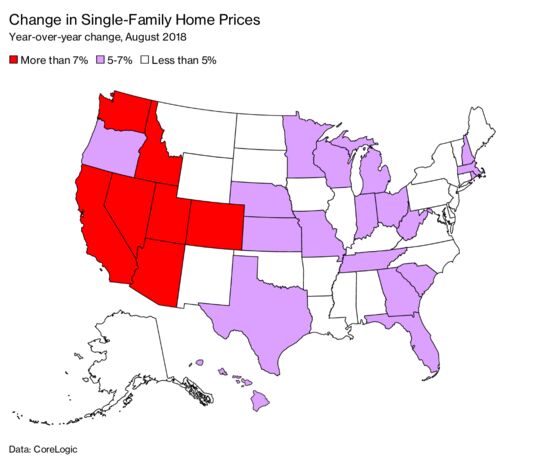 California's history of booms and busts has fueled exoduses before, but its soaring real estate costs have made living there ever more difficult for people who don't earn big salaries. In the second quarter, only 26 percent of homebuyers in the state could afford to purchase a median-price single-family house, which was almost $600,000, according to the California Association of Realtors.
Almost 143,000 more people left the state than arrived from elsewhere in the U.S. in 2016. Trump's tax overhaul, which capped some mortgage interest and property tax deductions, has probably added "gas to the fire," says Glenn Kelman, chief executive officer of Redfin Inc., a national real estate brokerage that recently opened a Boise outpost.
But mostly it's the prices. "Eventually the laws of supply and demand are going to drive people to other parts of the country," Kelman says. "Boise isn't five times worse than California as a place to live. But places in California are five times more expensive." Boise is becoming an alternative to traditional havens for Californians such as Portland and Seattle that have also gotten too pricey, he says.
About 29 percent of the Idaho capital's home-listing views are from Californians, according to Realtor.com. Reno and Prescott, Ariz., also were popular. These housing markets are soaring while much of the rest of the country cools. In Nevada, where Californians make up the largest share of arrivals, prices jumped 13 percent in August, the biggest increase for any state, according to CoreLogic Inc. data. It was followed closely by Idaho, with a 12 percent gain.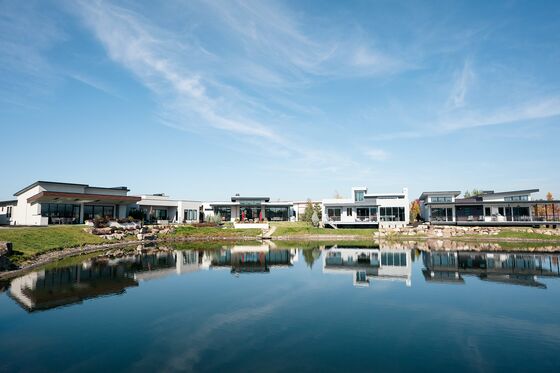 Nestled against the foothills of the Rocky Mountains, Boise (pop. 227,000) has drawn families for decades to its open spaces and short commutes. It's been particularly attractive to Californians, who accounted for 85 percent of net domestic immigration to Idaho, according to Realtor.com's analysis of 2016 Census data. While it has always prided itself on being welcoming, skyrocketing housing costs fueled by the influx is testing residents' patience. In his state of the city speech last month, Mayor David Bieter outlined steps to keep housing affordable and asked Boise to stay friendly: "Call it Boise kind, our kindness manifesto," he said.
It's especially easy for buyers who have sold properties in the Golden State to push up prices in relatively cheap places because they feel like they're playing with Monopoly money, Kelman says. The median existing-home price in Boise's home of Ada County was $299,950 last month—up almost 18 percent from a year earlier, but still about half California's. The influx is great news for people who already own homes in the area, says Danielle Hale, chief economist for Realtor.com. "But if you're a local aspiring to homeownership, it feels very much that Californians are bringing high prices with them."
But it's not just economic disparities fueling discontent. On a recent Friday morning at the Ada County Department of Motor Vehicles in Boise, an older man, who declined to be identified, takes offense when a reporter asks if he's one of the newcomers. He says he's not one of the people coming from California bringing their politics here.
Kyle Epperson, 22, exits the DMV, clutching new Idaho plates for his Mitsubishi Lancer. The shaggy-haired college student moved from El Dorado, Calif., about three months ago. Epperson, who says he leans right politically, says his mistake was waiting too long to change out his California plates: He's been flipped off twice. With a roommate, he shares a brand-new two-bedroom apartment that costs him $1,100 a month. He says it's a big upgrade over the dumpy one-bedrooms he was looking at in California for $1,500.
For 32-year-old Wes Ferguson, who's also at the DMV to change his California plates, the decision to move had some political elements. He relocated with his wife and kids to the area from outside Sacramento, and ticks off what makes Boise attractive: "Very family-friendly, cheaper cost of living, more conservative."
D'Agostino, the Bay Area transplant, isn't ashamed of her progressive views and is finding her place: at the natural foods co-op downtown, the Boise's Women's March last year, and with the volunteer group she founded to collect unused food for the needy. But it was also good to get out of her comfort zone, she says. "I can't remember a time when it's ever been this divided, so the fact that I can have some interaction with people who might not have exactly the same beliefs as me, that's fine," she says. "As long as we can respect each other."
It's not new for politics to factor into moving decisions—it's just that in the age of Trump, tensions get magnified. "What's different now is how far apart the parties are ideologically," says Matt Lassiter, a professor of history at the University of Michigan.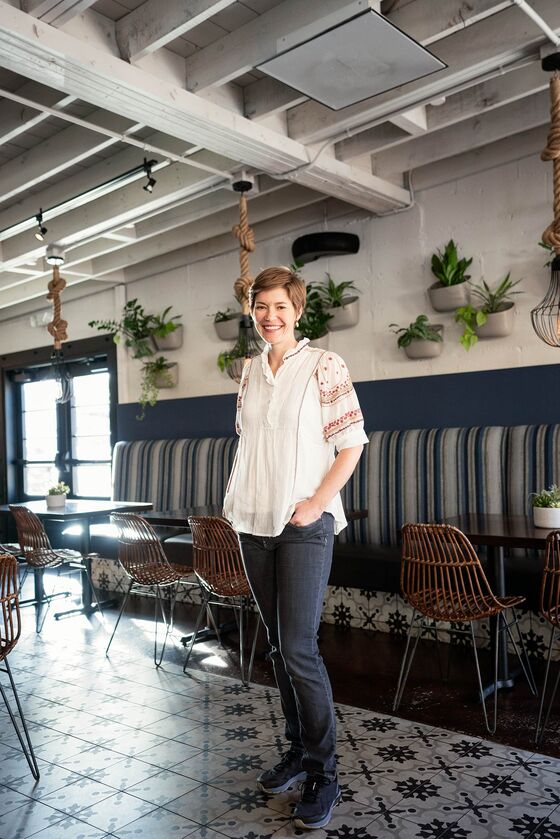 Politics aside, businesses are rushing into Boise to fill every West Coast craving. In nearby Eagle, the new Renovare gated community is selling 1,900- to 4,000-square-foot homes with floor-to-ceiling glass and "wine walls" that start at $650,000—a bargain by California standards, says sales agent Nik Buich. About half of buyers are from out of state, he says.
Julie and John Cuevas left Southern California a year ago to open Madre, a "boutique taqueria" in Boise that would make many of their fellow transplants feel at home. It's more fusion than typical Mexican fare, with taco fillings including kimchi short rib and the popular "Idaho spud & chorizo." It would have cost them three times as much to open a restaurant in California, says John, a former chef at a Beverly Hills hotel.
John Del Rio, a real estate agent sporting a beard, baseball cap, and sunglasses, just registered moving2idaho.com, where he's planning to blog about all the things that make his new home great. He left Northern California two years ago with his wife in search of a place with less crime, lighter regulation, and more open space. Del Rio, a conservative with a libertarian bent, is reassured to see average people walking through Walmart with handguns in their holsters. In Idaho, he says, "nobody even flinches."
To contact the editor responsible for this story: Kara Wetzel at kwetzel@bloomberg.net, Pat Regnier