Travel Hacks for the Super Rich, From Bling Empire's Christine Chiu
(Bloomberg) -- At Bloomberg Pursuits, we love to travel. And we always want to make sure we're doing it right. So we're talking to globe-trotters in all of our luxury fields—food, wine, fashion, cars, real estate—to learn about their high-end hacks, tips, and off-the-wall experiences. These are the Distinguished Travel Hackers.
Christine Chiu, 39, is the co-founder and co-owner of Beverly Hills Plastic Surgery and the Regenerative Medicine Aesthetic Institute. She's a philanthropist and haute couture collector who recently co-starred in Netflix's riff on Crazy Rich Asians, the reality series Bling Empire.
Her favorite airline is Air France, specifically its La Premiere cabin. "I fly everywhere La Premiere, even if I have to connect," she says, "I haven't seen another airline that kind of checks off all of the boxes perfectly well: friendly, upbeat attendants, great food, great selection of wine and Champagne, and convenience factors like driving you up to the plane."
Her annual flying schedule calls for at least 100,000 miles in the air. "If you think about how many fashion weeks there are in a year—add all of them up and on top of that, family trips. And then, if you add both private and commercials, that number gets some rather large quickly."
She lives in Los Angeles and Malibu with her husband Gabriel and almost-four-year-old son, another Gabriel, though he's better known as Bling Empire breakout Baby G.
Here is her advice for those who roam the world, along with her hacks for high-end travel.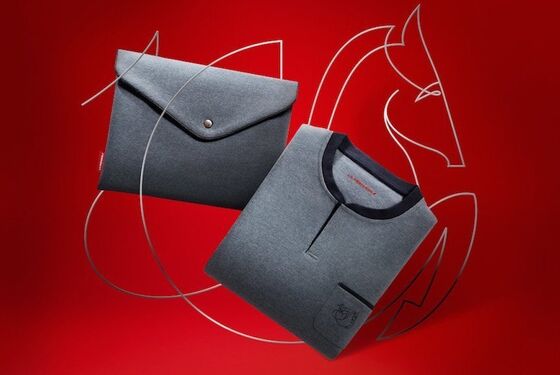 Even on a plane, there's no reason to look slouchy.
"I really love [Air France's] La Premiere pajamas, and I actually collect them. I have a spare bedroom that is, like, filled with them. They usually collaborate with a designer, like Christian Lacroix. The cut is great, which I really appreciate. They rarely carry extra small and small, just medium and large. So now I call in advance to make sure they have an extra small on board. You also don't want the bottom of the pants to drag on the dirty airplane floors. Even though you're sleeping on a plane, you still would prefer not to be dressed in a potato sack."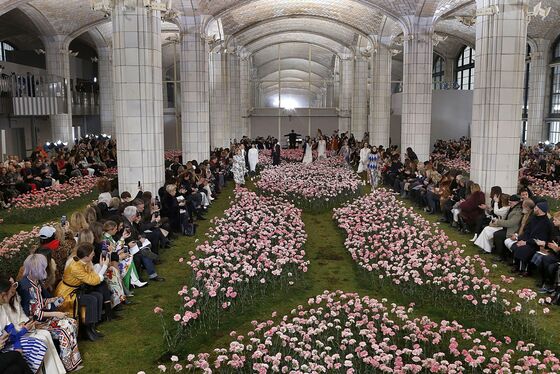 Don't be one of those people who always wants to be seen around Fashion Week.
"Avoid visiting a city during Fashion Week unless you're absolutely attending. That is when the entire world congregates in one place, in one tiny space, and so everything is going to require reservations, and hotel prices will be double, triple. So, if you're not physically attending a fashion show, you're best to avoid Fashion Weeks altogether, and travel before or after."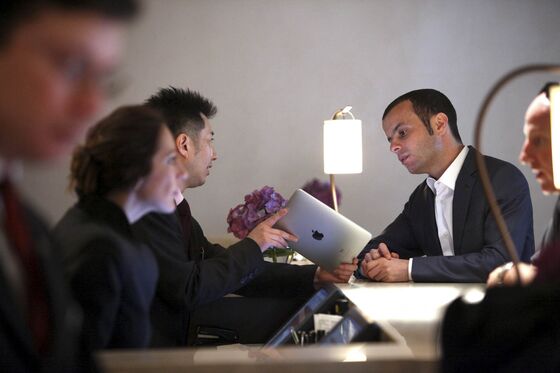 Chiu mistrusts travel agents, so here's how she finds hot restaurants and bars. 
"I, unfortunately, have had really bad experiences with travel agents. So I don't rely on them. What I usually do is, I call the hotel concierge first and have them send me every possible activity, like tours or museums. I'll book one of them, then call the business and get ahold of someone, and I'll say, 'By the way, before the museum, I'm thinking of having lunch. Where would you recommend?' Or, 'After our tour I'm thinking of having a cocktail, where do you think has the best view?' I really like to ask the business owners—99% of the time, they're very open to say, 'Make sure you try this.' They do want to help each other out."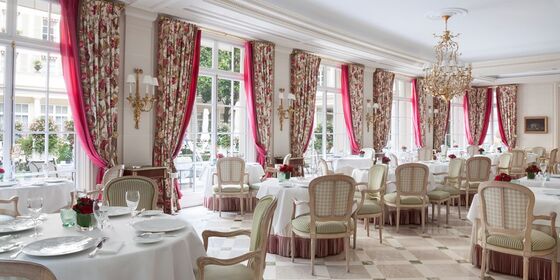 How to become friends with the hotel concierge: Ask them about themselves.
"I always ask a concierge how long they've been at that hotel and how long they've been in the area, because that's how relationships are established. I think Plaza Athenée and Le Bristol in Paris, both those hotels have phenomenal concierges. This just happened in January: I wanted a private tour of the Louvre, and this was the night before, and I had an hour to spare. I was with a friend; he's never been to the Louvre. I want to take him on a private tour at the Louvre to see the Mona Lisa privately. And the Bristol was able to set it up with less than 24 hours."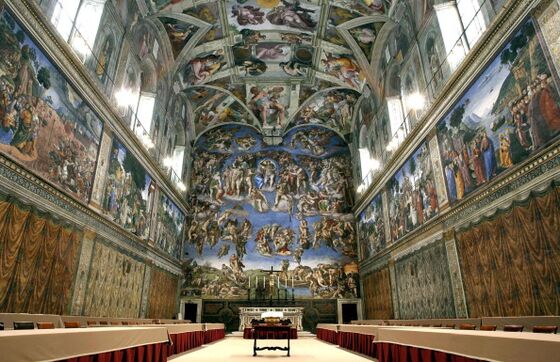 Here's how to score a private tour of  the Sistine Chapel.
"Some museums or historical sites or venues, they usually have a foundation or a restoration program that you can donate to, and then you work with them to see what's possible and what's permissible with that organization. And we've taken private tours of the Vatican Museum and at the Sistine Chapel, and then we had lunch in the inner sanctuary garden that way. That's such a special visit that I really didn't want to share with hundreds of thousands of people, if I could avoid it.  I think during the pandemic, especially—just for crowd control and safety during Covid—that was more of a priority to take private tours like that."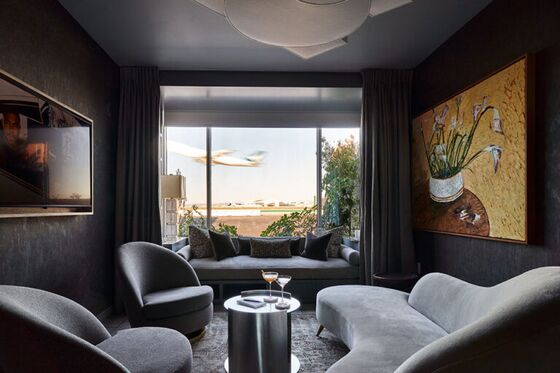 You don't ever need to set foot in an airline terminal, even when flying commercial.
"So, I'm sure you've heard of Private Suite or PS at LAX: We've been using them since they started, and we rely heavily on them getting out of, and coming back into, LA. It's like a hotel next to the international airport where you go in, they have a full menu, full bar, lots of amenities. You can get your hair blown out, your nails done, you can have a massage. And when it's time to board, they will ask you if you'd like to be first to board or the last to board, and they will drive you up on the tarmac directly to the plane. And then you get into your seat. They check in your luggage for you, and the best part of PS to me is the private [Transportation Security Administration]. I recently started to notice that a lot of the airlines have their own special added first-class service where they do pick people up straight from the plane at other airports. Take JFK. I've been coming on my own to New York and not flying private a lot recently. You don't have to ever step foot in JFK airport when you land: They have a special parking lot where your driver comes in, pre-screened, and they grab your luggage, load your car, and you go from the plane to your car and on to your hotel. It's Delta VIP Select or American Airlines Five Star Select. I was a little upset with American Express Centurion, because I called and described this to them, and they had no clue about it—and they're supposed to know about this stuff. I found them by Googling 'VIP services,' and lo and behold, airlines do have them. There are all sorts of additional travel services you can add on, like an à la carte to your flight."
Turn your flight into a wine bar, Chiu-style.
"I like to do my own wine tasting on the plane. When you get a menu and you have all of the wine selections, I have no shame. I ask for 10 glasses and I take a little of each one, and that's another opportunity for me to learn about the wine. I tell them I want to do a wine tasting because my vacation has already started. It started with the wine tasting."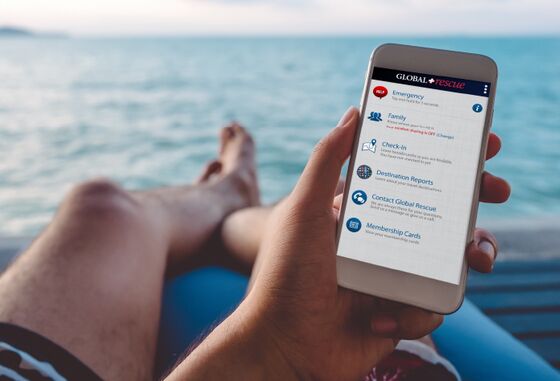 Travel insurance isn't the only thing she won't travel without.
"Always get extraction insurance from a company like Global Rescue that sends medically equipped air, ground, water personnel and transportation to remove you from a place should there be an emergency. It's not super expensive, and there's an app and always a phone number to call. One of our friends was stuck in a country where there was a civil uprising one morning, and they were scrambling and in severe distress; they told us to do it. In recent years we've found it to be really, at least very helpful for peace of mind, because I know one time we had gone to Morocco, and we stopped in Barcelona and there was political unrest. The fact that we had options was very comforting."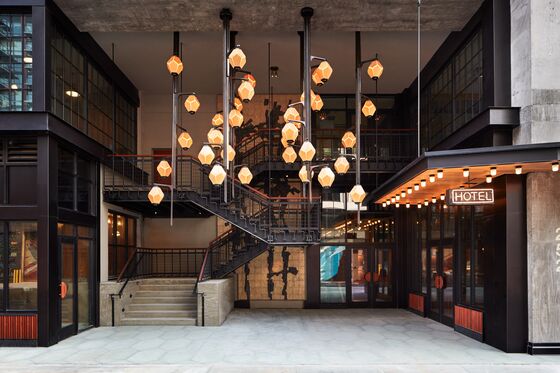 If you want to hit the ground running when you arrive anywhere, do this.
"A travel ritual of mine: Always have the hotel do the unpacking. A lot of time is spent just unpacking all of your luggage, and I think it breaks the energy and the vibe of the excitement of being in a new place. And you're like, 'Oh, now have to unpack everything and hang everything up.' And before you know it, you've spent an hour, hour and a half, two hours, taking everything out of your luggage, and then you're exhausted and you just want to lay down. I think it's a simple luxury that you can outsource to the staff, so when you step foot in the new city, you can go exploring. Just tip them well, of course."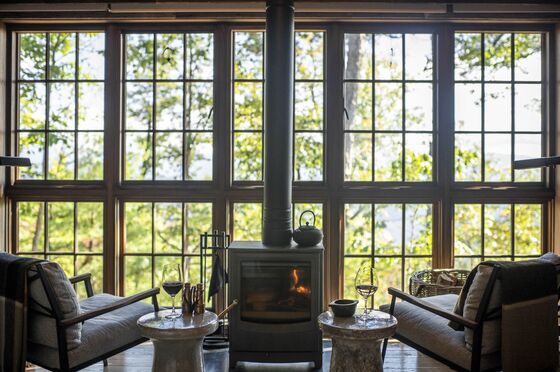 Chiu's favorite hotel has its own cows.
"My favorite hotel room would be the house we stayed in at Blackberry Farm. it's a beautiful home—beautifully decorated, super lux—but in a very Americana comfortable way. I think the entire property is just really remarkable and special, especially to be shared as a family. Whether it's milking cows in the morning, or goats, or doing a farm-to-table meal prep with a chef, to fly fishing and going to the shooting range, archery, there's just so much to enjoy, to take in. Especially since we're urban folks, it makes me happy to see Baby G thrive in a more natural setting. You get all of the trimmings of the farm but in a very, like, five-star luxurious way."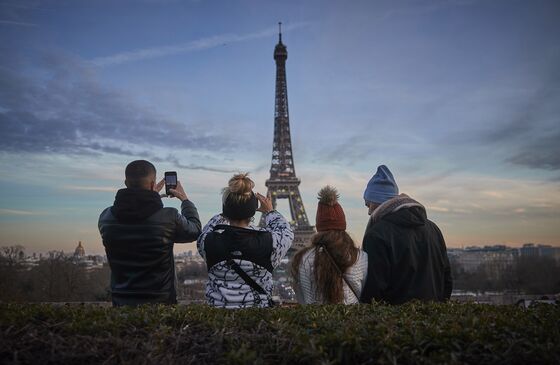 Chiu says it's important to fit in when you travel. Here's how.
"I tend to go to Google for images of current fashion trends or attire of wherever I'm going, because I like to blend in as much as possible. Not Instagram. Instagram's tricky, because it's a lot of tourists, so I use Google. The reason is that you tend to have better service and reception from others when you maybe even look a little bit more like them. This is from personal experience. I went shopping in Paris, it was my first trip. I think I was right out of college or maybe just barely in my last year of college, and I was wearing plain old running Nikes and maybe a fanny pack before fanny packs were in. I looked like a tour bus just dumped me right on Avenue Montaigne. And unfortunately, I did have a little bit of a Pretty Woman moment. I learned very quickly that you can make very small adjustments to your attire, and somehow you just get things done faster and better. It's like when you go to the Vatican, and you cover your modesty situation. You just do a little research."
Never be as gauche as planning just one thing at a time.
"I plan everything in advance, and then I'm not shy about canceling. Of course, I notify the venue or the restaurants or the activity coordinator; I make sure I understand their cancellation policy. But my strategy with travel is to book up my entire day and then see how I feel, because I always have that backup plan. Sometimes, I have double restaurant reservations and I see what I feel like to eat for lunch or for dinner. I always have multiple activities planned. And then we'll see what the weather looks like today—maybe it's raining, I'm not going to go hiking today, so we'll cancel that tour, but we're going to go into a museum for a private curated session. So, I book out my day to the fullest, like a crazy person, and then I edit."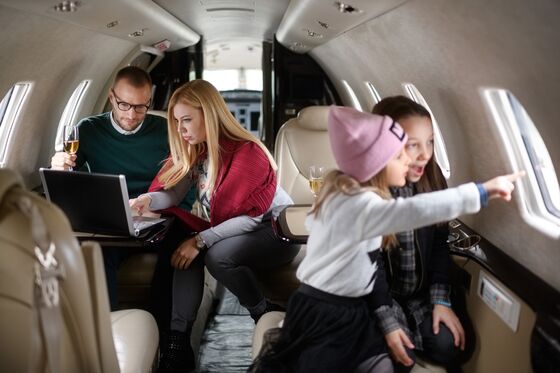 This is her No.1 parenting hack when traveling.
"Any parent of a young child knows that it's really a schlep, because there's a lot of stuff you have to bring: a stroller, car seat, toys, books, stuff to keep them entertained, extra clothing, diapers, materials. Your luggage count just doubles, triples, when you have a child. So I think that makes private travel very much appreciated: Your valet takes you right up to the plane and loads all of your stuff, and the kid goes on with you. And if there's Wi-Fi, they're watching a movie or they're running around in a plane. Every airport has airport butler service—you just have to find the number and get it done. On the rare occasions that they don't, I usually ask the airline if I can book a trolley or, like, a cart, so that way you're not schlepping through airport terminals with a child and a stroller and a car seat and all of the toys. You have that little cart, with a little beeper, pick you up right when you get off the plane."