NYC's Counting Chaos Gives Ranked-Choice Voting a Trial by Fire
With Adams Win, Ranked-Choice Voting Survives a Rocky NYC Debut
(Bloomberg) -- It took two weeks, a ballot-counting fiasco and eight rounds of elimination voting, but Eric Adams held on to his Election Day lead to win the Democratic nomination for New York City mayor. For proponents of the ranked-choice voting system that produced the result, it was a rocky but ultimately successful debut on its largest U.S. stage ever.
Ranked-choice voting made for a more competitive race, as Adams's seven-point lead on Election Night shrunk to a single point after the Board of Elections counted absentee votes and conducted the elimination rounds on Tuesday. Down ballot, it resulted in City Council nominations that are poised to elect a record number of women and candidates of color. A majority will be younger than 40.
But New York City's historic 2021 primary might long be remembered more for the process than the outcome: The Board of Elections had to retract its first run of ranked-choice voting results last week after mistakenly including "dummy ballots" as part of the unofficial count.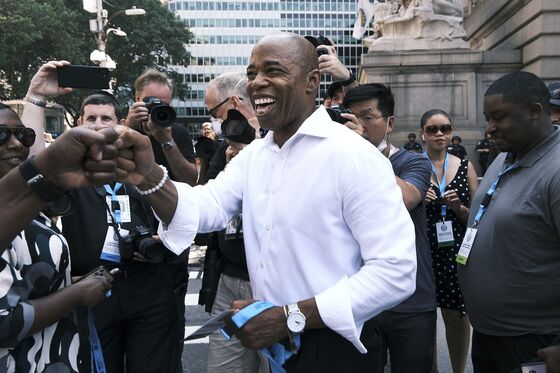 The blunder wasn't a result of ranked-choice voting, but rather human error by election workers who failed to clear test ballots. Still, it wasn't the best advertisement for the new voting system, especially in such a high-profile race in the media capital of the world. "BALLOT BUNGLE" was the headline in the New York Daily News. "MAYOR RACE MAYHEM" screamed the New York Post.
"New York City's voters deserve better, and the BOE must be completely remade following what can only be described as a debacle," said third-place Democratic mayoral candidate Maya Wiley said in a statement Tuesday.
The board apologized for the mess, but the issue led to further delays in the tally as the board instituted additional quality control measures. After promising an early release of election results Tuesday — a "brunch special," as a Board of Elections Twitter post called it — the tallies didn't come until 7 p.m. "Brunch" became a running joke among New Yorkers accustomed to taking their midday meal seriously.
Rob Richie, president of the election reform advocacy group FairVote, acknowledged the counting error could cause communities considering ranked-choice voting to do a double-take. But he predicted the concern would be short-lived.
"They'll say, 'What about that problem in New York?' So we'll have to address that and talk about the fundamentals of what happened," Richie said.
Ranked-choice voting has many variations, but New York City's system allowed primary voters to rank their top five candidates in order. The lowest-finishing candidates were eliminated and their second choices transferred to the other candidates, with the process repeated until there was a winner.
The system has been used or approved in 50 U.S. cities, including San Francisco. It's also used in statewide races in Alaska and Maine.
Advocates say it encourages candidates to run more positive campaigns, because they have to appeal to their rivals' voters to get second- and third-choice votes. It can help minority and women candidates by avoiding the "spoiler effect" in which they can all divide their natural base of supporters. And it's more cost effective because it makes separate runoff elections unnecessary.
A citywide runoff election would have cost New York City $15 million — money it instead spent on a marketing blitz explaining the new system to voters.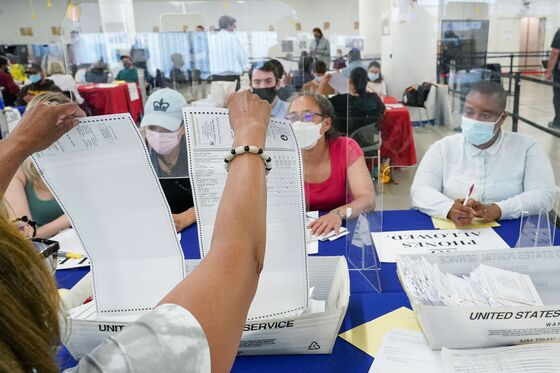 "It's working. People like it," said New York State Senator Liz Krueger, a Manhattan Democrat. "More people voted. More diverse people voted, and more diversity was elected. Those are all the goals in democracy that we hoped for."
Ranked-choice voting also helped embolden candidates with smaller war chests and less name recognition in the hope that even if they aren't voters' top pick, they could earn enough second-choice votes to propel them to a win.

But the long list of candidates also overwhelmed some voters who found the process of learning about a dozen mayoral hopefuls daunting.
"It was crazy, I've never seen multiple choices like that," said Bronx voter Eloy Sanchez, 55, who works in building maintenance on Wall Street. "I only voted for one candidate."
If voters were quick to embrace the new system, some candidates — including Adams — were slow to appreciate how it would change the dynamics of building a broader base of support in a diverse city often divided along ethnic, racial and gender lines.
When former sanitation commissioner Kathryn Garcia and tech entrepreneur Andrew Yang campaigned together in the last days of the campaign — the kind of coalition-building common in ranked choice systems — Adams reacted brusquely. He accused the duo of "hypocrisy" and suggested they were engaged in voter suppression.
After her defeat, Wiley said the system helped drive diversity in the race and "resulted in two Black candidates and two women in the top tier."
The alliance clearly helped Garcia. After Yang was eliminated and the largest share of his votes transferred to Garcia, the former presidential candidate tweeted, "Ranked-choice voting is awesome." When Wiley was eliminated, Garcia picked up nearly twice as many of her votes as Adams. "It was smart and strategic and the numbers of votes gained bear that out," spokeswoman Annika Reno said after Garcia's defeat.
When asked whether he thought ranked-choice system worked on Wednesday, Adams said the jury was still out. "We're going to analyze in the future and make a determination," he said.
The tabulation system ultimately didn't change the outcome in the mayoral primary race. But ranked-choice did flip winners of three City Council contests in which the winner was trailing after the first round of ranked-choice voting.
Those come-from-behind wins are rare, happening just 15 times in the 375 ranked-choice elections in the U.S. from 2004 to 2020, according to data compiled by Fair Vote.
And despite promises that ranked-choice voting allows every ballot to count, New York's decision to limit voters to five choices -- and the decision by some voters not to use all five -- meant that nearly 14% of ballots were "inactive" by the final round, choosing neither Adams nor Garcia. That means Adams actually received just 43% of support on all ballots.
The system won't be used in November's general election, which could be anticlimactic in a city where Democrats outnumber Republicans seven to one.
Democratic political consultant George Arzt was a ranked-choice skeptic who opposed the system when it passed by referendum with a 74% majority in 2019. Now he's a fan.
"This election will show many people the benefits of ranked-choice voting," he said. "Everybody gets a shot and a majority ends up winning; you can't have a minority winner. It got more people to vote, it gave people more choices, and it produced several close elections for borough president and City Council, not just for mayor."