Tunisia's Premier Says More Time Needed to Form Government
(Bloomberg) -- Tunisia's prime minister-designate requested another month to pull together a governing coalition from across the North African nation's politically fragmented parliament, the presidency said.
Habib Jemli, a politically independent agricultural engineer, was picked as premier last month by Ennahda, the moderate Islamist party that won the most seats in October's legislative elections. He was handed the complex task of forming a new government with the support of smaller parties and blocs by Dec. 15.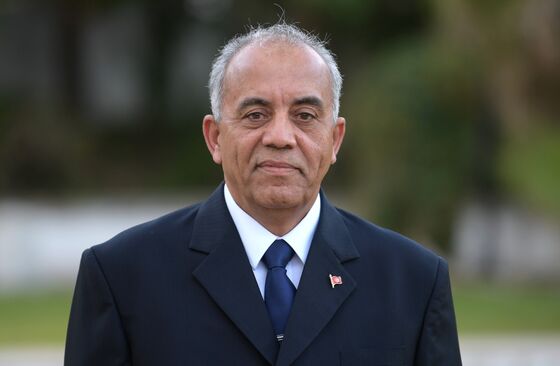 Both Jemli and President Kais Saied are from outside the political mainstream, reflecting the widespread disillusionment with an elite that's failed to deliver economic gains more than eight years after the country kicked off the Arab Spring.
To contact the reporter on this story: Jihen Laghmari in Tunis at jlaghmari@bloomberg.net
To contact the editors responsible for this story: Alaa Shahine at asalha@bloomberg.net, Michael Gunn