The Battle Over Trump's Tax Return Begins
(Bloomberg) -- House Democrats are facing off with Republicans for a battle that could turn intensely personal for Donald Trump and risks a backlash against the chamber's new majority -- how to get their hands on the president's tax returns.
Representative Richard Neal, chairman of the tax-writing House Ways and Means Committee, has said he is all too aware of the political dangers of delving deep into Trump's personal finances. Neal, of Massachusetts, has delegated the task to his oversight subcommittee, which holds its first hearing Thursday on the matter.
The effort is being met with outright hostility from Republicans and skepticism even within Democratic ranks. Ways and Means member Ron Kind of Wisconsin, considered one of the most centrist House Democrats, said he thinks the idea could be a waste of time.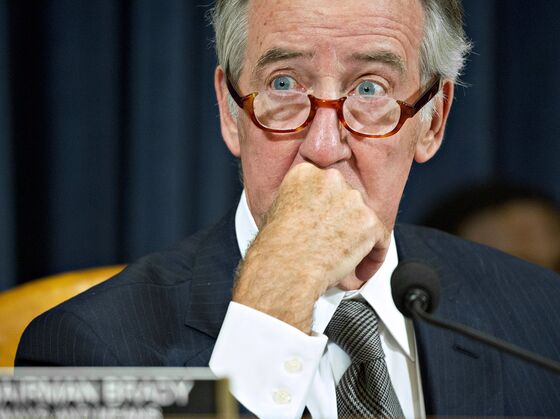 "I'd suspect that Bob Mueller and his team are looking at that already and hopefully it's part of a report that is submitted to us shortly," Kind said, referring to the special counsel investigating Russian election-meddling and possible involvement by Trump's campaign.
Democrats say they want to see Trump's returns to be sure he's complying with tax laws, to examine his financial connections abroad, and find out to whom he owes money. Trump, unlike some of his predecessors, hasn't divested from his real estate and licensing business since becoming president.
Although Trump warned Congress in his State of the Union on Tuesday that "there cannot be war and investigation" if lawmakers want "peace and legislation," House Intelligence Chairman Adam Schiff declared Wednesday that Democrats are not intimidated.
Getting Trump's tax returns -- and possibly releasing them to the public -- is just one of the many ways Democrats hope to wield their investigative power. Trump is being squeezed by Mueller's probe, by federal prosecutors in New York looking into his inaugural spending, and by other House probes into possible ties with Russians during the campaign.
Neal, as chairman of the House panel, can use a 1924 law to ask Treasury Secretary Steven Mnuchin to release the tax returns of any taxpayer, including the president. Trump refused to release his returns during the 2016 campaign, breaking with a decades-long tradition by presidential contenders.
During the campaign he asserted the returns couldn't be released while he was under audit, and after the vote his administration said he wouldn't release them because Americans elected him without seeing the returns.
The 1924 law allows the chairmen of House Ways and Means and Senate Finance committees and the nonpartisan Joint Committee on Taxation to request taxpayer information, which the Treasury secretary "shall" provide to them.
Presidents used to be able to request the information as well, but Richard Nixon's misuse of taxpayer data in the 1970s prompted Congress to repeal that provision while making it easier for the tax committees to get the returns.
But with no law requiring presidents to release their returns, Democrats face a possible backlash from the public for overreaching.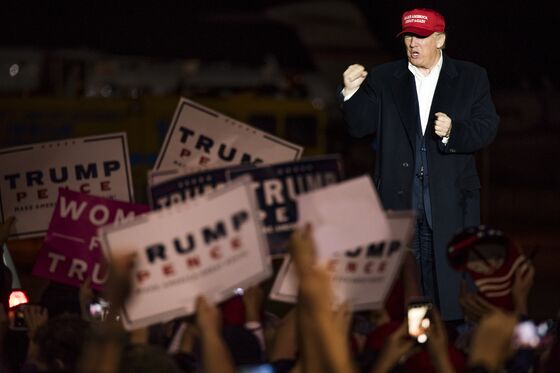 Republicans, echoing Trump, are prepared to call Neal's request a political witch hunt. Mnuchin has said he will analyze the request and respond if required by law, but has declined to say what legal stance his team might take. If the administration balks, Democrats may end up taking the issue to court.
Some Democrats on the Ways and Means panel have pressured Neal to move quickly, reacting to House Speaker Nancy Pelosi's pledge shortly after the election that getting Trump's tax returns would be high on the agenda. The sluggish process -- delayed by the five-week partial government shutdown and Neal's desire to carefully craft a legal argument -- is making some anxious to move ahead.
Outside advocacy groups including Tax March, Indivisible and Stand Up America have started a campaign to persuade Neal to ask for the returns. Those groups say their push has spurred 7,500 calls to members of Congress.
The group Need to Impeach, funded by billionaire Tom Steyer, urged Neal to get the president's returns in a commercial during Sunday's Super Bowl, which was won by the chairman's home-state New England Patriots. Steyer is also spending $109,000 on additional advertisements demanding that Democrats request Trump's tax returns.
"Democrats pledged to obtain President Trump's tax returns on the first day of the new Congress — and we intend to hold them accountable for that promise," said Tax March spokesman Ryan Thomas.
Neal, who said he wants to remove emotion from the tax-return fight, has turned the issue over to oversight subcommittee Chairman John Lewis of Georgia. A full-blown fight over the matter could derail Neal's other priorities, such as reducing prescription drug prices, overhauling retirement plans and rolling back some of the Republican tax cuts.
Thursday's hearing is designed to build a case for Neal's authority to request Trump's returns, said Andy Grewal, a tax law professor at the University of Iowa.
If the committee gets the returns, it can vote to make them available to all House members, effectively making them public. Democrats hold a 25-17 majority on the committee, making it likely they would have the votes to make the returns public.
Protecting Taxpayers' Rights
About 60 percent of voters in an ABC News/Washington Post poll last month said that House Democrats should obtain and release the tax returns.
"A lot of the American public would like to see the returns, but in the back of their minds they're thinking that they don't want their returns to go public," said Representative Kenny Marchant, a Texas Republican.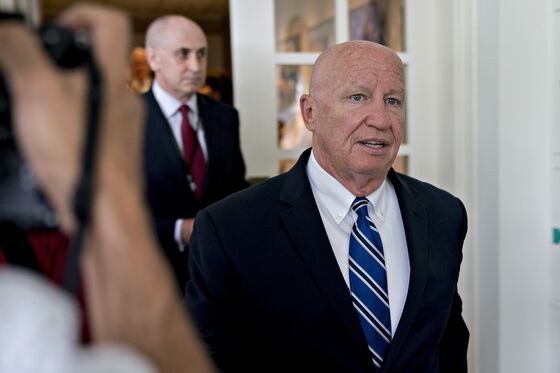 Kevin Brady of Texas, the Ways and Means panel's top Republican, said, "Our view is that this isn't about whether the president should release his tax returns or not." He added, "This should be about protecting the rights of every private taxpayer."
House Democrats are pushing legislation that would avoid such a debate in the future. It would require the president and vice president to release 10 years of tax returns.
"The safest place for Democrats to be on anything Trump-related is in the fact zone," said Phil Singer, a former communications adviser to Democrats. "If the optics on this devolve into this being red meat for the hardcore left, then this could blow back on the party."