Trump's Mocking of Kavanaugh Accusers Stuns Senators Before Vote
The president, who days ago said Ford's testimony was "very credible," ridiculed her memory to cheers in the audience.
(Bloomberg) -- President Donald Trump mocked two of the women who have come forward with claims that Brett Kavanaugh engaged in sexual assault and other misconduct in the 1980s, earning bipartisan criticism from U.S. senators currently weighing the Supreme Court nominee's confirmation.
Speaking Tuesday night at a rally in Southaven, Mississippi, Trump attacked the credibility of Christine Blasey Ford, who last week testified before the Senate Judiciary Committee that Kavanaugh drunkenly assaulted her during a high school party more than 30 years ago.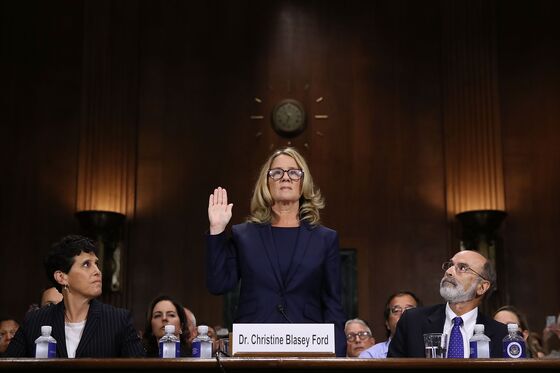 The president, who days ago said Ford's testimony was "very credible," ridiculed her memory to cheers in the audience, suggesting certain details she didn't recall were evidence that she wasn't telling the truth.
"How did you get there? I don't remember. Where was the place? I don't remember," Trump said, mocking Ford's answers during last week's hearing.
The remarks drew a rebuke Wednesday not just from Democrats but also Senator Jeff Flake, the Arizona Republican who forced an additional FBI investigation into the accusations against Kavanaugh by threatening to withhold his vote for confirmation.
Flake said Trump's comments were "kind of appalling" in an interview with NBC News.
"There is no time and no place for remarks like that," Flake said. "But to discuss something this sensitive at a political rally is just not right."
Senator Susan Collins, a Maine Republican and key undecided vote in the Kavanaugh confirmation battle, was also critical of Trump.
"The president's comments were just plain wrong," Collins said in a statement.
A third undecided Republican, Lisa Murkowski of Alaska, was asked whether Trump's comments would affect her decision on whether to back Kavanaugh's confirmation.
"I am taking everything into account and I think the comments by the president yesterday mocking Dr. Ford were wholly inappropriate," Murkowski said.
Their remarks echoed those of Democrats, who condemned Trump as insensitive to Ford and women who had faced sexual harassment and assault. Ford, a California psychology professor, told the Senate that she is "100 percent" certain Kavanaugh was her attacker.
Senate Democratic Leader Chuck Schumer assailed Trump's comments.
"President Trump's outright mockery of a sexual assault survivor, riddled as it was with falsehoods, was reprehensible, beneath the office of the presidency and beneath common decency from one person to another," Schumer said on the Senate floor. "He's ruining the norms of America. He's so degrading the way people treat each other."
Beto O'Rourke, the party's candidate for U.S. Senate in Texas, tweeted that Ford "should be treated with dignity and respect -- not demeaned and belittled by the President of the United States."
Representative Pramila Jayapal, a Washington Democrat, tweeted that the remarks were "sadly what we expect from the president."
"For a brief moment this week, I respected his relatively good comments about having a full investigation," Jayapal said. "That lasted for a nanosecond."
And Angus King, an independent U.S. senator from Maine who caucuses with Democrats, said in an interview with CNN that Trump's comments "made me feel sort of sick." The senior senator from King's state, Republican Susan Collins, is seen as a crucial swing vote on Kavanaugh's nomination.
Ford's attorney, Michael Bromwich, called the president's comments "a vicious, vile and soulless attack."
"Is it any wonder that she was terrified to come forward, and that other sexual assault survivors are as well?" he tweeted. "She is a remarkable profile in courage. He is a profile in cowardice."
GOP Senator Lindsey Graham, a strong backer of Kavanaugh, offered a milder criticism of the president while speaking to the Atlantic Festival on Wednesday. "President Trump went through a factual rendition that I didn't particularly like, and I would tell him, knock it off. You're not helping," the senator said.
On Monday, Trump said Kavanaugh's testimony last week -- which immediately followed Ford's -- showed that the nominee had "a little bit of difficulty" with alcohol when he was younger, undercutting Kavanaugh's own portrayal of his drinking habits in high school and college.
Earlier Tuesday, the president previewed his change in tone as he departed the White House, saying "it's a very scary time for young men in America when you can be guilty of something you may not be guilty of." When asked whether he had a message for American women, Trump said: "Women are doing great."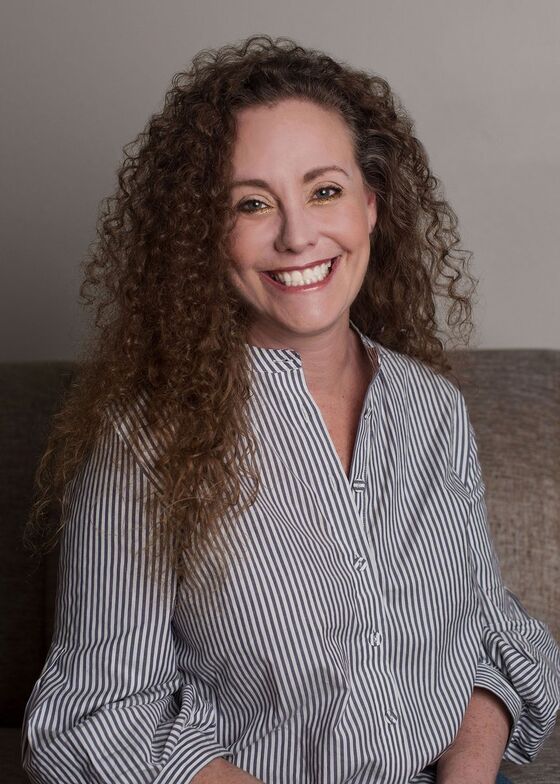 At the Mississippi rally, where Trump was promoting the candidacy of Senator Cindy Hyde-Smith, Trump also turned his ire toward Julie Swetnick, who claims Kavanaugh took part in efforts at parties during high school to get girls intoxicated so that groups of boys could have sex with them.
"This woman had no clue what was going on, and yet she made the most horrible charges," Trump said, pointing out that Kavanaugh went to Yale as apparent evidence that the claims were spurious.
Kavanaugh has denied Swetnick and Ford's claims.
The controversy around Kavanaugh's nomination has erupted just a month before the midterm elections that will determine control of Congress. Trump is logging multiple trips each week to rally support for Republican candidates he needs to win, and on Tuesday showed he's ready to stoke voters by vociferously fighting for his nominee amid an FBI investigation into the allegations.
It isn't clear how Trump's mockery of the women will play politically. The Kavanaugh hearing crystallized what has become a central divide in American politics. On one side: women who for decades have suffered as their stories of sexual assault and harassment went ignored or ridiculed. On the other: conservative men aggrieved by a system they see as rigged against them and rife with unfair and reputation-destroying accusations.
Opinions of Ford's testimony -- on social media and television networks -- were that she was powerful and believable. Her vivid, specific and heartbreaking account invited contrast with the angry bickering over Senate rules and procedures by lawmakers, as well as Kavanaugh's subsequent combative testimony.
Kavanaugh's repeated references to liking beer -- and initial attempts to avoid answering a question on whether he had ever blacked out from alcohol use -- have been the subject of parody, including a skit on NBC's "Saturday Night Live." Yale University classmate Charles Ludington released a statement saying Kavanaugh's testimony -- in which he eventually said he'd never blacked out -- was a "blatant mischaracterization."
The White House agreed on Monday to let the Federal Bureau of Investigation question more people in connection with the allegations that Kavanaugh was sexually abusive toward women following growing criticism that the probe was too constrained. But the bureau isn't doing its own deep dive into the nominee's alcohol use or whether he gave false testimony to a Senate panel last week, according to a person familiar with the matter.
Senate Majority Mitch McConnell has said the Senate will hold a confirmation vote for Kavanaugh this week.
--With assistance from Erik Wasson and Anna Edgerton.
To contact the reporter on this story: Shannon Pettypiece in Washington at spettypiece@bloomberg.net
To contact the editors responsible for this story: Alex Wayne at awayne3@bloomberg.net, Joshua Gallu, Mike Dorning