Trump Explored Cutting Grants for Schools Tied to Erdogan Foe
Trump Explored Cutting Grants for Schools Tied to Erdogan Foe
29 Oct 2019, 12:17 AM IST
(Bloomberg) -- Early in his presidency, Donald Trump's White House explored whether the U.S. could cut off taxpayer funding for a network of charter schools affiliated with a political opponent of Turkish leader Recep Tayyip Erdogan, according to two people familiar with the matter.
The 2017 episode, never previously reported, came as the newly inaugurated U.S. president prepared to meet for the first time with Erdogan, an ostensible U.S. ally who has since complicated American Mideast policy by aligning his country with Russia and, this month, launching a military operation in northern Syria.
The debate over funding for the schools unfolded over a few weeks ahead of Erdogan's visit to the U.S. in May 2017, and one of the people who took an interest in the matter was former New York City Mayor Rudy Giuliani, according to the people. He would later become Trump's personal attorney and drive events in Ukraine that have the president on the brink of impeachment.
Administration lawyers ultimately concluded they couldn't justify cutting off money for the schools, which are associated with a movement headed by Erdogan opponent Fethullah Gulen, a Turkish cleric who lives in exile in Pennsylvania.
It's not known how the Gulen-linked schools came to the attention of the White House. The two people familiar with the matter said they were told that information about how to cut funding for the schools was sought for the president, though it's unclear if Trump himself requested it. The episode shows how Erdogan, from the start of Trump's administration, has appealed to the U.S. president. He has twice persuaded Trump to withdraw U.S. forces in Syria, against the advice of American military officials.
In December, Trump reversed himself after criticism by Republicans and the resignation of his defense secretary. But earlier this month, Trump agreed to remove troops from a region along Turkey's border, allowing Erdogan to begin an offensive to clear U.S.-allied Kurds and drawing bipartisan condemnation in Congress.
Erdogan and Gulen were once political allies. But the Turkish president blames him for a failed coup in 2016 and has long sought Gulen's extradition from the U.S. to Turkey. Before Trump, Erdogan tried to persuade President Barack Obama to give up Gulen, who lives in self-imposed exile in the Poconos and has denied involvement in the attempted coup.
In early 2017, officials on the National Security Council and Domestic Policy Council asked Education Department officials whether it was possible to block money that the Gulen-affiliated schools received through a federal grant program for charter schools, people familiar with the matter said. The money is provided to states, which then distribute funding to schools.
The White House suggested that the Education Department could investigate whether Gulen was laundering money through the schools, or could argue that the schools' ties to Gulen -- a Muslim cleric -- amounted to a religious affiliation and meant they couldn't receive federal funding.
But the Education Department pushed back against both approaches. Department aides told the White House that the government would be seen as hypocritical and discriminatory if it continued to support Christian schools while punishing schools affiliated with Islam.
Many officials in the department were particularly disturbed by the conversations because cutting funding would also deny resources to schools largely attended by low-income children, people familiar with the matter said.
In the end, the Education Department argued that the grants were multi-year funding for states, not just the Gulen schools. The money couldn't be pulled back without evidence of malfeasance or a violation of grant conditions, and cutting off the funding otherwise would violate the Elementary and Secondary Education Act, department officials concluded.
The schools still receive federal funding. A spokeswoman for the Education Department declined to make Secretary Betty DeVos available for an interview or comment for this story.
White House spokespeople did not respond to requests for comment. The Turkish embassy in Washington also did not respond to a request for comment.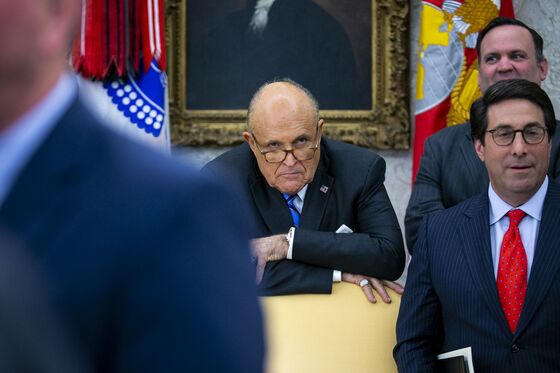 While the administration was debating whether it could cut off money for the schools, Giuliani was pushing the White House to extradite Gulen, according to four people familiar with the matter.
Giuliani's interest in Gulen and the schools isn't clear. At the time, he was a prominent Trump supporter but had not assumed his role as Trump's personal lawyer. He was working for a Turkish gold trader, Reza Zarrab, who had been arrested in the U.S. and faced prosecution for his role in a scheme to evade Iranian trade sanctions. Erdogan wanted Zarrab released, and Giuliani was attempting to work out a diplomatic deal that would entail his client being freed.
Giuliani participated in one phone call concerning the Gulen-linked schools' funding, according to a person who was also on the call. The person didn't know who Giuliani was representing on the call and couldn't remember what he said.
At one point, at Giuliani's request the White House gave a pamphlet about the Gulen-affiliated schools to then-Secretary of State Rex Tillerson, as evidence there was something wrong with them, according to one person familiar with the matter. Tillerson discarded it, concluding the pamphlet was simply an advertisement for the schools and showed no evidence of wrongdoing, the person said.
Giuliani didn't respond to a text message about this story or a message left with a man who answered his phone but didn't identify himself.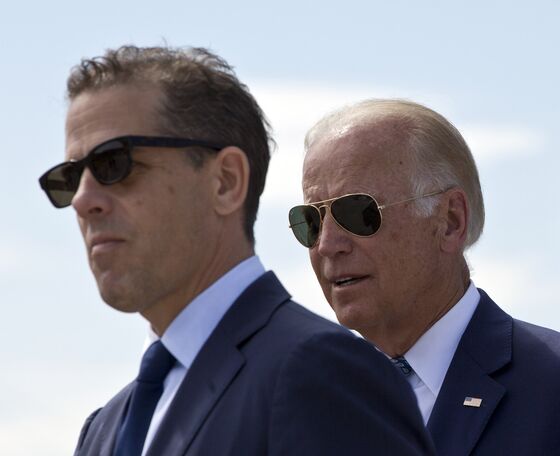 This year, as Trump's personal lawyer, Giuliani's role in a behind-the-scenes effort to pressure Ukraine's president into investigating Joe Biden and his son, Hunter, has emerged as a central focus of House Democrats' impeachment inquiry.
Turkey's government has undertaken an international campaign to shut down Gulen-linked schools in dozens of countries around the world. A state-backed Turkish foundation is opening new schools to replace them, where the campaign has been successful. Erdogan has repeatedly said the Gulen schools provide capital for a "terrorist" group responsible for the 2016 coup, although those connections have been disputed by others.
Since 2015, the Turkish government has paid $1.3 million to a law firm, Amsterdam & Partners, for a campaign to discredit U.S. schools allegedly run by Gulen's adherents. Turkey's lobbyists have contacted officials ranging from Senate staffers to local school boards in the effort, disclosures filed with the Justice Department show.
Robert Amsterdam, the firm's founding partner, said in an interview that he was "not aware of Giuliani's involvement." He accused the schools of committing immigration fraud by hiring Gulen followers from Turkey under U.S. employment visas and said: "Getting the government to wake up to this threat has been our job for years."
In the U.S., the schools aren't formally organized and their ties to Gulen are indirect, at times including the employment of Turkish administrators, teachers and vendors who are adherents of his movement. Alp Aslandogan, executive director of the Alliance for Shared Values, a nonprofit that promotes Gulen's teachings, has described ties between taxpayer-funded U.S. charter schools and Gulen's movement as on the "intellectual or inspirational level."
Aslandogan said in an email that Erdogan's pursuit of Gulen "now extends to trying to limit the educational opportunities available to American children. We are grateful that U.S. institutions are strong and can stand up to such pressure."
CBS News counted about 136 Gulen-affiliated American schools in 2017. Some of the schools have been the subject of an FBI investigation into whether they secretly finance Gulen's organization. Critics say Gulen gets payments from supporters doing contract work on the schools or from "donations" made by Turkish instructors brought to the U.S. on special visas to teach at them, charges he has rejected.
--With assistance from Onur Ant, Bill Allison and Jordan Fabian.
To contact the reporters on this story: Jennifer Jacobs in Washington at jjacobs68@bloomberg.net;Saleha Mohsin in Washington at smohsin2@bloomberg.net;Nick Wadhams in Washington at nwadhams@bloomberg.net
To contact the editors responsible for this story: Alex Wayne at awayne3@bloomberg.net, ;Bill Faries at wfaries@bloomberg.net, Joshua Gallu