Billionaire Thiel Deepens JD Vance Bet With $3.5 Million After Trump Backing
(Bloomberg) -- Billionaire entrepreneur Peter Thiel poured another $3.5 million into a Super Political Action Committee backing venture capitalist JD Vance, after Vance secured the endorsement of former president Donald Trump in Ohio's crowded and contentious May 3 Republican primary for a U.S. Senate seat.
Thiel's latest contribution to Protect Ohio Values comes after he donated $10 million last year, according to a person familiar, who asked not to be named discussing private matters. The organization had spent all but $289,000 of its funds through March 31, Federal Election Commission filings show. Thiel's most recent contribution was first reported by Politico.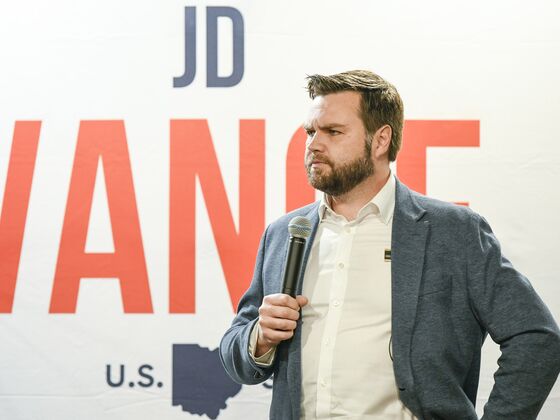 The Super PAC launched a new television ad in Ohio on Wednesday touting Trump's endorsement of Vance last Friday over three leading rivals who had been seeking the former president's support. Vance also began airing an ad on Monday trumpeting the endorsement to capitalize on it.
Thiel, 54, who's stepping down from the Facebook parent Meta Platforms Inc.'s board and increasing his political support for Trump's political agenda, also gave $10 million to back Blake Masters in his Republican U.S. Senate race in Arizona and is supporting other GOP candidates aligned with Trump. 
A spokesman for Thiel didn't immediately return a message left for comment. 
Polls before Trump's endorsement showed Vance trailing investment banker Mike Gibbons and Ohio Treasurer Josh Mandel. There are a total of seven GOP candidates on the primary ballot.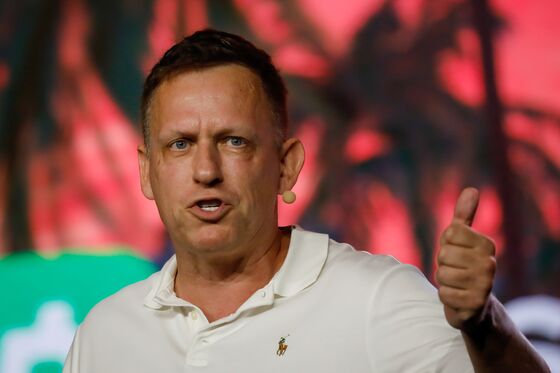 Gibbons, Mandel and former Ohio GOP Chairwoman Jane Timken had all been vying for Trump's endorsement while highlighting Vance's negative comments about Trump in 2016 and 2017.
Club For Growth Action, supporting Mandel, had been airing ads in Ohio showing Vance disparaging Trump -- including calling himself a "never-Trump guy." Vance has said he changed his mind after seeing Trump in office and now praises the former president's term in the White House. 
Trump said in his statement endorsing Vance that while the "Hillbilly Elegy" author "may have said some not so great things about me in the past," he "gets it now" and is the GOP's best chance to win what could be tough race against expected Democratic nominee Tim Ryan.
The former president is also holding a rally in Ohio on Saturday to support Vance and the other candidates in the state he's endorsed, and Vance is scheduled to speak. The president's son, Donald Trump Jr., has also endorsed Vance and is campaigning with him in Ohio on Wednesday.
Ohio state Senator Matt Dolan, the only leading candidate in the race who isn't running as a Trump loyalist, said he launched an ad on Wednesday in Northeast Ohio to coincide with Vance's town hall with Trump Jr. It shows Vance saying before Russia's invasion of Ukraine that he doesn't really care what happens to Ukraine, and that the U.S. needs to pay more attention to its southern border.