South Korea Ex-PM Becomes First Major Candidate for President
South Korea Ex-PM Becomes First Major Candidate for President
(Bloomberg) -- A former South Korean prime minister declared his candidacy for next year's presidential election, becoming the first big name politician to formally enter what looks to be one of the most wide-open contests since the country's advent to full democracy in the 1980s.
Chung Sye-kyun, a veteran politician who served as President Moon Jae-in's prime minister for more than a year, said Thursday he is running to seek the nomination from the president's left-leaning Democratic Party in the March 2022 election. Moon is finishing his single, five-year term with no clear successor and a support rate hovering near record lows.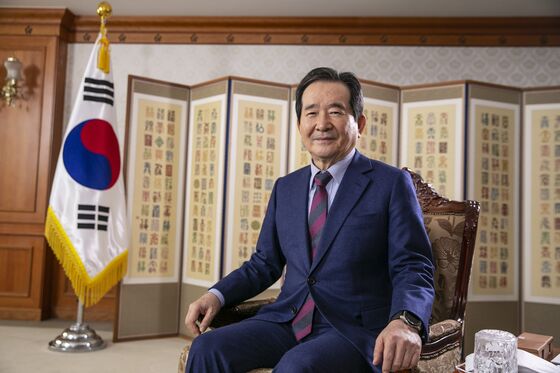 "I will become a president who pays particular attention to the economy," Chung said in a speech, adding he would "battle all inequality problems."
Chung has a challenging task: embrace progressive policies to appeal to his party's core constituents; attract voters who believe Moon hasn't done enough to erase income inequality gaps that rank among the highest in the developed world; and rein in real-estate prices that have left housing in Seoul out of reach for many.
There are two other likely contenders for the party race -- Lee Nak-yon, another of Moon's former prime ministers, and Lee Jae-myung, the governor of the country's most populous province, Gyeonggi. He is embracing a universal basic income plan.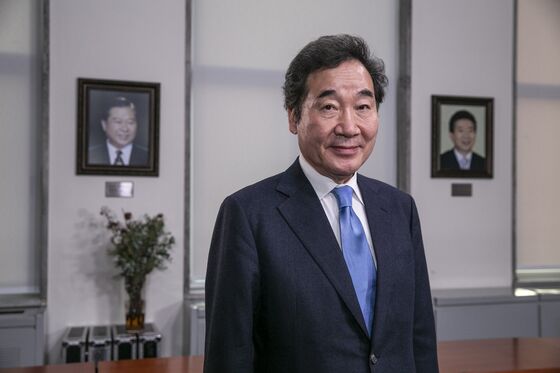 Chung, has recently vowed to implement a plan that would give around $90,000 to people when they reach the age of 20, with the government setting aside money annually to every new-born child. Chung said the plan would tackle inequality and is more effective than universal basic income, which he said in an interview with Bloomberg would be "impossible" to implement.
The former prime minister is considered a moderate in economic and diplomatic policies within Moon's progressive bloc.
While the Democratic Party seems to be turning to political veterans, the main conservative opposition, the People Power Party, is trying to win over swing voters in their 20s and 30s. This month it selected as its leader Lee Jun-seok, a 36-year-old Harvard graduate who pledged to appeal to younger voters who believe the system favors the rich and connected.
Some PPP lawmakers have indicated the party could pick a party outsider as its candidate, turning to the country's former top prosecutor, Yoon Seok-youl, to run under the PPP banner.
Moon handpicked Yoon to lead his charge against corruption, but later faced backlash from Moon for launching graft probes into the president's administration. Yoon is at the top, or near the top, of several polls to replace the president and there is no clear front-runner among PPP lawmakers.