Qatar's Wealth Fund Realigns Structure Under CEO
Qatar's $300 Billion Wealth Fund Realigns Structure Under CEO
(Bloomberg) -- The Qatar Investment Authority is streamlining its management structure, bringing together some of its most high-profile executives under one committee, according to people familiar with the matter.
Under the new structure, four executives will report directly to Chief Executive Mansoor Al Mahmoud, the people said, asking not to be identified as the matter is private. "This article is untrue," a QIA spokesman said. "We have not created the mentioned committee."
The reorganization was implemented recently to allow for more efficient running of the fund and is currently in effect, the people said. The new committee includes:
Mohammed Al Sowaidi, who runs the fund's North American operations
Ahmed Al-Hammadi, who handles QIA's active investments
Faisal Bin Al-Thani, responsible for the fund's Asia-Pacific and Africa investments
Younes Belcadi, who is non-Qatari and head of public equities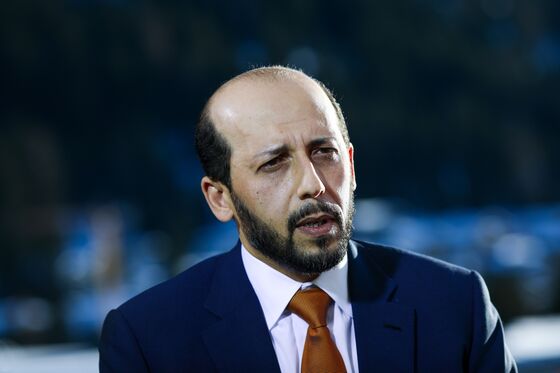 The QIA manages about $300 billion of assets and ranks as the 11th largest globally, according to the Sovereign Wealth Fund Institute.
Middle Eastern sovereign wealth funds are looking to play a larger role in the diversification of their economies and are stepping up investments amid the coronavirus pandemic.
While the QIA has been less active than some of its regional counterparts such as Saudi Arabia's Public Investment Fund and Abu Dhabi's Mubadala Investment Co., it holds stakes in some of the world's top companies including London Stock Exchange Group Plc, Volkswagen AG and Glencore Plc.
Qatar is the world's biggest liquefied natural gas exporter and its economy took a hit after prices plunged earlier this year. Still, it has fared better than peers in the region reliant mostly on oil, which has fallen more than gas since the onset of the virus.
The country is also in its fourth year of a Saudi Arabia-led standoff that has weighed on its finances and saw the QIA inject billions of dollars into local banks shortly after it started.
The fund has recently been targeting more investments in the U.S. and Asia and in sectors such as technology and health care to diversify its portfolio after previously spending billions of dollars on trophy assets, such as London real estate and stakes in global companies.