Phillips to be Acting U.S. Attorney for District of Columbia
(Bloomberg) -- The Justice Department is tapping an Obama-era prosecutor to serve as acting U.S. attorney for the nation's capital, a prestigious assignment overseeing some of the nation's most complicated cases, including the investigation into the deadly Jan. 6 Capitol riot.
The department plans to name Channing Phillips to the post on Wednesday, and he'll serve on an interim basis until a new U.S. attorney for the District of Columbia is nominated by President Joe Biden and confirmed by the Senate, according to a Justice Department official who asked not to be identified because the information isn't public.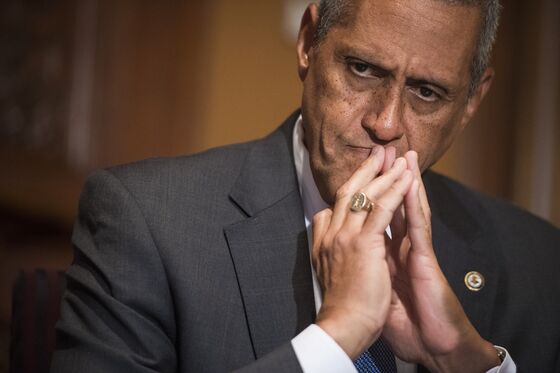 Phillips first joined the department in 1990, and previously served as acting U.S. Attorney for D.C. during the Obama administration, from October 2015 to September 2017.
As acting U.S. attorney, Phillips will inherit a substantial caseload stemming from the Jan. 6 riot. Prosecutors have charged more than 300 people in connection with the siege as part of a nationwide dragnet. Recently, the investigation has focused on conspiracy cases against members of far-right groups that participated in the insurrection as prosecutors look to piece together how it was planned.
The plans to appoint Phillips was first reported by Business Insider.
Phillips will also oversee the investigation into the death of Capitol Police officer Brian Sicknick, who died in a hospital after fighting off rioters on Jan. 6.
In addition, the office is overseeing prosecution of Emma Coronel Aispuro, the wife of the imprisoned Mexican drug kingpin Joaquin "El Chapo" Guzman Loera. She was arrested last month Dulles International Airport in Virginia and is accused of participating in a conspiracy to distribute cocaine, methamphetamine, heroin and marijuana into the U.S., according to a federal complaint.