At Beleaguered U.S. Meat Plants, Inspectors Are Getting Sick Too
One Hundred USDA Meat Inspectors Have Contracted Covid-19
One hundred U.S. Department of Agriculture inspectors have tested positive for the coronavirus as the illness ravages the nation's meat processing plants.
The workers are part of the Food Safety and Inspection Service, which employs about 6,500 inspectors, a spokesperson for the agency confirmed Thursday. USDA is taking measures to supply masks to workers, though they currently may need to find them on their own.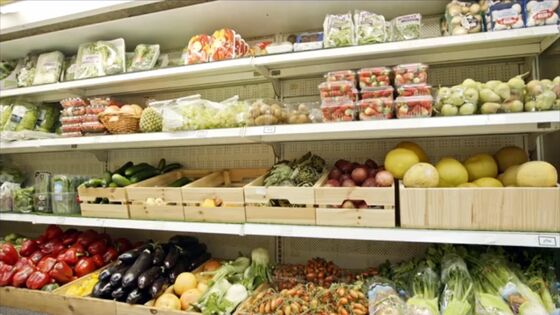 The infections among inspectors add to the growing concerns about the safety and viability of the nation's meat supply after several major U.S. factories closed in recent weeks due to outbreaks. USDA inspectors need to be physically present in processing plants to make sure standards for cleanliness and worker protection are being met. Inspectors have been traveling between plants with known infections to other plants.
"A traveling inspector bringing in the disease is our biggest worry," said Mike Callicrate, a rancher, processor and advocate in Kansas.
The agency "must maintain inspection of all meat, poultry, and egg products to ensure Americans continue to have a safe food supply during the evolving COVID-19 pandemic," the USDA said in a statement. "To achieve this, we are minimizing the movement of our inspection personnel. However, there are times where it is necessary to move inspection personnel to fulfill our legal mandate to provide inspection."
Paula Schelling, the acting national joint council chairwoman of food-inspector locals for the American Federation of Government Employees, said the figure of infected inspectors was divulged on a conference call Wednesday with Paul Kiecker, administrator of the agency's Food Safety and Inspection Service. Schelling said she has asked what the agency was doing to protect inspectors and hasn't been satisfied with the response.
The USDA said the Food Safety and Inspection Service "is actively procuring masks for inspection personnel, however due to increasing demand, the availability of commercial face masks has been limited." As a result, some inspectors may need to provide their own masks. The agency has authorized reimbursement of up to $50 for face coverings or materials to make face coverings.
Complaints about the USDA's failure to provide masks have been raised before. As meat-packing plants become hotbeds for the virus, the agency should be doing more to protect its inspectors, said David Michaels, an epidemiologist at George Washington University and former Assistant Secretary of Labor for Occupational Safety and Health under President Barack Obama.
"USDA inspectors should not have to be exposed to air-borne illness to protect the public from food-borne illness," Michaels says. "The USDA and the meat industry are playing Russian roulette with the food chain -- what will happen if food inspectors start becoming infected and the remaining terrified inspectors refuse to work?"