Kathryn Garcia Concedes After New York Democratic Primary Called for Eric Adams
Kathryn Garcia Concedes After New York Democratic Primary Called for Eric Adams
(Bloomberg) -- Former New York City sanitation commissioner Kathryn Garcia conceded the race to be the city's next mayor on Wednesday, a day after the Democratic primary was called for rival Eric Adams.
Garcia, 51, lost by just 8,426 votes. Adams won 50.5% and she got 49.5% after eight rounds of ranked-choice voting, in a counting process that took weeks.
"I am proof that outsiders without backing of the political establishment and determined women are a force to be reckoned with," Garcia said Wednesday near the Women's Rights Pioneers Monument in Manhattan's Central Park.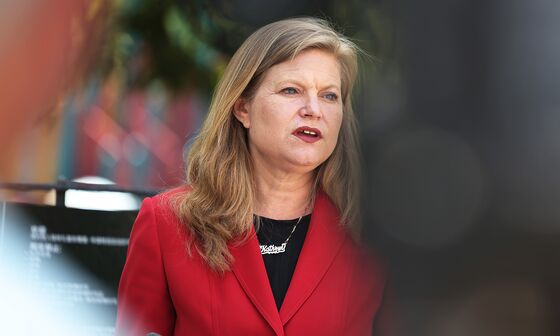 Garcia would have been the first female mayor of the most populous U.S. city. She said she was encouraged by a City Council that was poised to be majority female for the first time, but that her campaign shows just how hard it is for women to break through to the top. She said she called Adams earlier to congratulate him.
"While women have a seat at a table, we have yet to sit at the head of it, but I know that day is coming soon and I strongly encourage my fellow women to run for office," she said. "For 400 years no woman has held the top seat at city hall, this campaign has come closer than any other in history at breaking that glass ceiling and electing New York City's first female mayor. We cracked the hell out of it and it's ready to be broken, but we have not cracked that glass ceiling."
While she didn't win, her second-place finish marked a significant rise from relative obscurity in the early days of her campaign.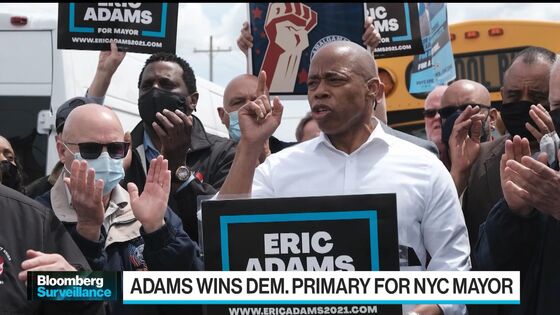 Fewer than 1 in 3 Democrats recognized Garcia's name in a mid-March Core Decision Analytics poll. That changed after she garnered coveted endorsements by three newspapers -- the New York Times, the Daily News and the Chief, a weekly for municipal workers. Garcia also had support from the Sanitation Workers Union and other labor organizations representing tens of thousands of government employees.
"She has run an incredible insurgent campaign," said political consultant George Fontas, who commissioned the Core Decision poll. "She's done an effective job in demonstrating that she knows where the light switch is in City Hall without getting dragged down into fights with other candidates."
Garcia was seen as a competent manager with city experience and did well among voters seeking a non-ideological candidate. In the final days of the race, Garcia teamed up with rival Andrew Yang, the former presidential candidate, to campaign jointly. Yang urged supporters to list Garcia as a second choice on their ballots, which appeared to help boost support for her. Yang conceded on election night.
The race was the first citywide race using ranked-choice voting. Adams got 30.8% of voters' top choices, with civil rights attorney Maya Wiley garnering 21.3% of first-choice votes and Garcia snagging 19.6% of first-choice votes. Garcia only overtook Wiley after Yang was eliminated in the seventh round by around 350 votes. When Wiley was eliminated, 72% of her votes went to Garcia -- but that wasn't enough to overtake Adams's early lead.
During a race that often turned nasty, Garcia pushed her competence and experience and avoided getting embroiled in contentious issues. While Adams waded into spiking violent crime and pledged a return to a form of stop-and-frisk police tactics that he insisted could be done constitutionally and respectfully, Garcia focused on how she could fix quality-of-life issues.
"I ran a positive campaign focused on the issues that New Yorkers care about the most, and we beat the odds at every turn," she said on Wednesday.