NATO Readies for Cyber Threats on Russian Doorstep
NATO Readies for Cyber Threats With Wargames on Russian Doorstep
(Bloomberg) -- In a small Estonian town about 30 miles from the Russian border, NATO is playing out fictional scenarios where allied networks and civilian systems are under online assault.
A three-day annual exercise, dubbed Cyber Coalition, is pulling together officials from the North Atlantic Treaty Organization and its partners in Estonia, which suffered what's widely believed to be the first state-sponsored cyber assault on another country in 2007 amid a row with Russia over relocating a Soviet-era monument.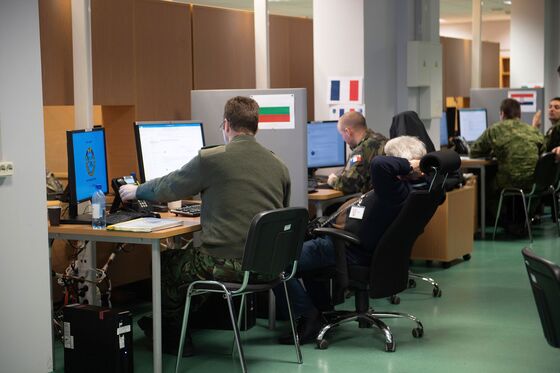 Drawing inspiration from current events and active threats, the simulations test officials' real-time responses to incidents, including social media-fueled riots, network breaches resulting in poisoned water supplies and derailed trains and the encryption of classified files.
"It's hard to imagine a conflict in the near future that wouldn't include a cyber dimension," said Chelsey Slack, deputy head of NATO's cyber-defense unit. "So we need to be ready to address that."
About 700 officials and experts have joined NATO's biggest cyber exercise, which runs through Thursday and is designed to help protect elections in the fictional developing nation of Tytan. Its neighbor, Stellaria, which is seeking regional dominance, opposes NATO's presence and is working to undermine its mission.
Holed up in the Estonian town of Tartu, officials from 28 NATO member states and other partner nations -- including Finland, Ireland and Switzerland -- are taking part in the exercise and coordinating remotely with colleagues in their home countries.
In one scenario, malware that's embedded itself on the NATO network has accessed classified files and sent them back to Stellaria, which can now see the alliance's plans. Another envisages troll farms on social networks triggering riots where participants try to burn a ship containing uncast ballots.
The exercise in the former Soviet republic comes as regional tensions flare after Russia fired on Ukraine's navy near Crimea in a major re-escalation of hostilities. Ukraine, which is due to hold elections next year, has imposed martial law in some regions, warning it's at risk of full-scale war.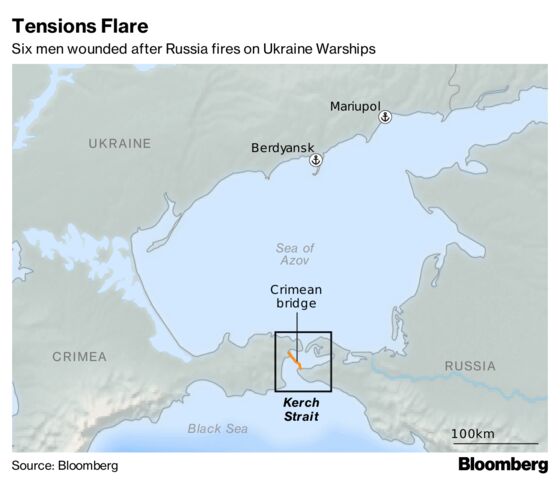 NATO officials said they weren't conducting the exercise with a specific nation-state or aggressor in mind, to keep the game flexible and test a variety of responses from participants.
The simulation helps officials figure out what methods work and who they're meant to call in a real-world cyber emergency. It also helps NATO determine which allies are strongest in which areas.
There's also another goal: to deter potential aggressors from even thinking about attacking in the first place.
"Exercises signal our preparedness, signal our readiness to respond," Slack said of Cyber Coalition, which has now been held for 11 straight years.
Cyber security has moved to the top of NATO's agenda in recent years. In 2014, NATO broadened the scope of its collective-defense commitment to cover cyber attacks. And in 2016, it upgraded its command structure, with cyberspace joining the traditional domains of air, land and sea.
"There are a wide array of adversaries out there that choose to use cyber space exclusively sometimes," said Colonel Don Lewis, deputy director of the NATO Cyber Operations Center. "But every engagement, it's clear, now will involve some sort of cyberspace element."
To contact the reporters on this story: Natalia Drozdiak in Brussels at ndrozdiak1@bloomberg.net;Ott Ummelas in Tallinn at oummelas@bloomberg.net
To contact the editors responsible for this story: Giles Turner at gturner35@bloomberg.net, Andrew Langley, Andrea Dudik