Mnuchin Wants Markets Open, Focused on Mortgage Firms' Liquidity
There's a consensus among federal agencies that it's "in the best interest" that trading continues, Mnuchin said.
(Bloomberg) -- Treasury Secretary Steven Mnuchin reiterated Thursday that he wants U.S. financial markets to remain open even as the coronavirus fuels wild volatility, while adding that he's focused on helping mortgage firms expected to be hit hard by the pandemic's spreading economic pain.
Mnuchin, speaking on a call with the nation's top financial regulators, said there's a consensus among federal agencies that it's "in the best interest" that trading in stocks and other assets continue. He was joined by Federal Reserve Chairman Jerome Powell, Securities and Exchange Commission Chairman Jay Clayton and other agency leaders.
The past two weeks of huge market swings have fueled rumors across Wall Street that the government could halt trading. Last week Mnuchin added to the speculation by saying that while President Donald Trump's administration plans to keep markets open it could shorten trading hours. On Thursday, Mnuchin clarified his position.
"We will do everything we can working with the regulators and the exchanges to make sure that the markets stay open," Mnuchin said. "If for whatever reason we get to a point where the underlying regulators determine that the markets can't stay open full hours, we may consider limiting the trading hours, but that is not our preference."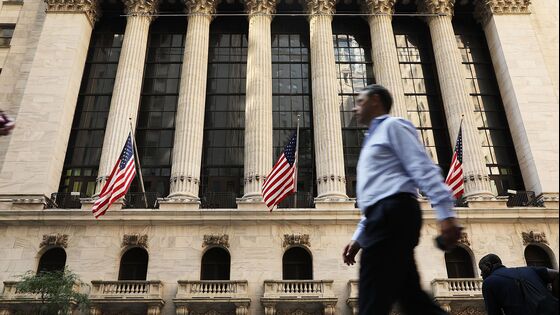 A broad coalition of hedge funds, stock exchanges, banks and even brick-and-mortar businesses have urged U.S. policy makers to keep markets open. Some of the concerns have eased this week with stocks soaring on expectations that Congress will pass a $2 trillion stimulus bill by Friday to aid struggling businesses and consumers.
The rescue legislation is a factor in another issue confronting Mnuchin: Whether to assist mortgage-servicing firms that could face a cash crunch as wide swaths of homeowners stop making their monthly payments.
A bill the Senate approved Wednesday would grant forbearance to borrowers who can show they're facing financial hardship due to the coronavirus. The provision's purpose is to prevent households experiencing job losses or lost income from losing their homes as a result.
The legislation, which must still be approved by the House, follows a decision by the Federal Housing Finance Agency this month to grant forbearance to coronavirus-impacted borrowers with mortgages backed by Fannie Mae and Freddie Mac.
Mnuchin said Thursday that he had formed a task force of regulators to deal with the liquidity shortfall that mortgage service firms may soon face. The companies collect money from borrowers monthly and facilitate payments to mortgage bond investors. The obligation to compensate bond holders continues even if homeowners miss mortgage payments.
The treasury secretary said he's asked the task force to make recommendations by March 30. The Mortgage Bankers Association, a Washington trade group, estimates that if 25% of borrowers ask to postpone their payments for six months, the tab could be more than $75 billion.
Read More: Mortgage Firms at Risk of Multibillion Hit From Forbearance
Mnuchin made his remarks during a meeting of the Financial Stability Oversight Council, a panel of regulators formed after the 2008 financial crisis to spot emerging threats to the U.S. economy. Among agency heads on the Thursday call was FHFA Director Mark Calabria, who oversees Fannie and Freddie.
Much of the financial industry has coalesced behind proposals that call for the U.S. government to finance servicers' expected payments to mortgage investors, either through the Fed or Treasury Department.
The FHFA made clear Thursday that it doesn't plan to let Fannie and Freddie create funding mechanisms to aid mortgage servicers.
"FHFA will continue to emphasize that Fannie Mae and Freddie Mac must use their limited resources to support borrowers, renters and investors," FHFA spokesman Raphael Williams said in an emailed statement. "FHFA does not have plans to authorize a mortgage-servicer liquidity facility for either Enterprise as they both are undercapitalized."