Meet Chancellor Angela Merkel's Potential Successors
(Bloomberg Businessweek) -- The question of who might take over from German Chancellor Angela Merkel is back on the agenda after her heir apparent, Annegret Kramp-Karrenbauer, announced her resignation as leader of the Christian Democratic Union. With Merkel making clear she would not serve beyond her fourth term, the race to succeed her is wide open and more complicated than ever.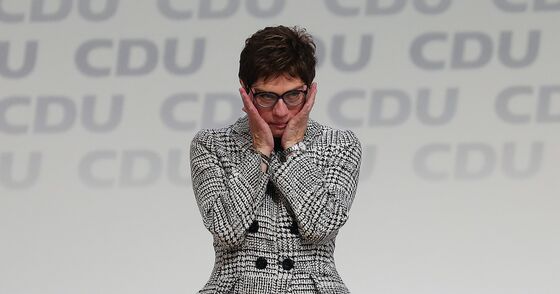 Here's a glimpse at the top candidates.
Armin Laschet, the Moderate Alternative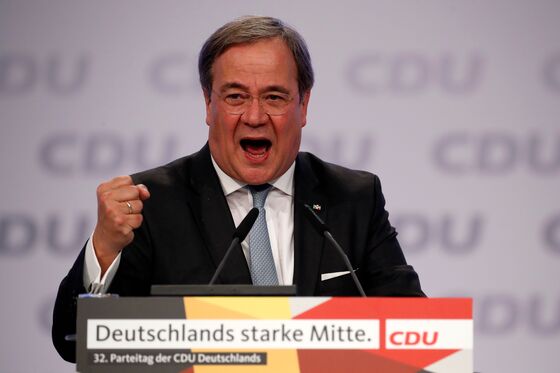 A Merkel ally and defender of her migration policy, Laschet occupies an improbable post as premier of a state that's been a Social Democratic stronghold for most of the time since World War II: North Rhine-Westphalia. Having governed Germany's largest state since the CDU ousted the SPD in 2017, Laschet has an automatic power base as head of the CDU's largest state chapter.
As a moderate, the 58-year-old is the most likely person to carry on Merkel's legacy, now that Kramp-Karrenbauer has faltered. In the more ruthless atmosphere of Berlin politics, however, Laschet is untested. His relationship to lawmakers from his state has been troubled — and Laschet has gained a reputation for avoiding conflict. Should the spotlight fall on him, his supporters are hoping he doesn't wilt.
Jens Spahn, the Dark Prince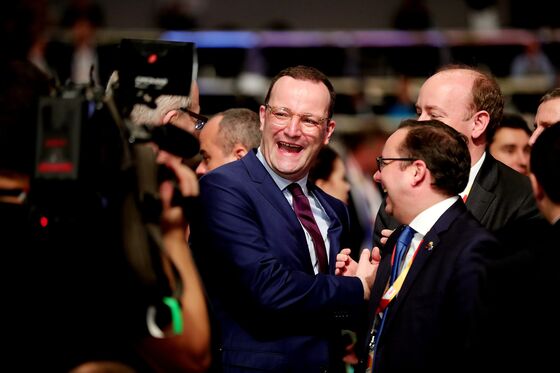 Spahn may be the youngest potential contender at 39, but he's no political novice. He put his hat in the ring in 2018 as a candidate with nothing to lose. As the contest was one between Kramp-Karrenbauer and Merz, he got much of the positive media attention.
A standard-bearer of the party's right wing, Spahn made a name for himself with attacks on Merkel over her handling of the euro crisis and the influx of migrants. The chancellor's attempt to co-opt him by inviting him into the cabinet in 2018 has had mixed results. 
Since his defeat in 2018, the consensus has been that Spahn would wait out a political cycle, but nobody doubts his ambitions and willingness to strike if the moment calls for it.
Friedrich Merz, Merkel's Nemesis
The 64-year-old, long-time rival of Merkel, is now considered an outsider. After having his political career eclipsed by Merkel even before she became chancellor, he stormed back onto the political scene in 2018 in an attempt to take control of the party, only to be thwarted in a close contest by Kramp-Karrenbauer.
A champion of the party's conservative pro-industrial wing, moderates in the CDU view him as a relic of a back-slapping, old-boy's club of the past. After losing the leadership race in December 2018, he went back to his lucrative job at BlackRock's Germany unit. 
Merz, however, may still see an opening. Last week he announced he would step down from his BlackRock role, "to become more engaged in this country."
Norbert Roettgen, the Rebel Returned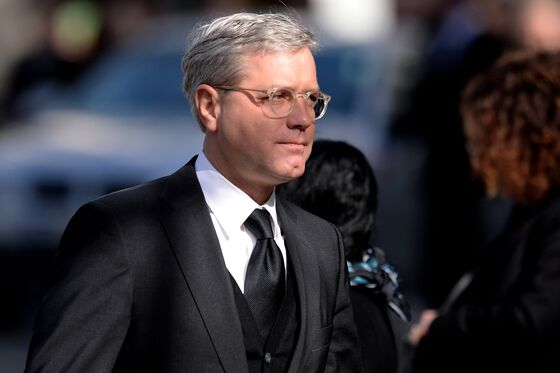 The chairman of the Bundestag's foreign affairs committee has the dubious distinction of being the only cabinet member whom Merkel fired outright. Yet he jumped into the race before Kramp-Karrenbauer even laid out a plan, making the process even more complex. 
A former protege of the chancellor, Roettgen's ambition got the better of him when he secured the leadership of the CDU of North Rhine-Westphalia in 2010 — notably by defeating Laschet. But he failed badly against the SPD in a campaign two years later  and refused to give up his post as environment minister. That act of hubris triggered his ouster.
In the years since, the 54-year-old moderate has built a reputation as something of a party rebel. He recently led a revolt among CDU lawmakers against Merkel's tolerance of Chinese telecoms equipment maker Huawei Technologies Co. Again, he was brought back into line.
While a long shot, he could be a compromise candidate who looks like a break with Merkel without a hard shift to the right in policy. 
Markus Soeder, the Bavarian Wildcard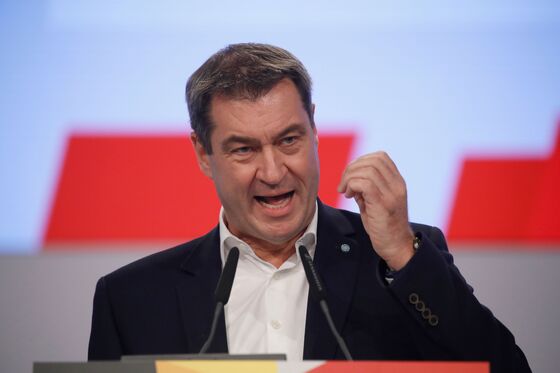 Once a party rabble-rouser, Soeder has moved step by step to become the paramount leader of the land of beer and lederhosen. He only became Bavaria's premier in 2018 and chairman of Merkel's Bavarian sister power in 2019 but according to one poll is Germany's second-most popular politician.
Unlike his predecessor in the CSU chairmanship, 53-year-old Soeder is more circumspect in his criticism of the chancellor. As for a candidacy to succeed Merkel, Soeder is a long shot. Only two CSU chiefs have contested the chancellorship in Germany's post-World War II history. Both lost.
But the vacuum Soeder could potentially fill became clear at the CDU party conference in November, when Soeder brought delegates to their feet with a punchy speech. Kramp-Karrenbauer was left in the dust.
--With assistance from Arne Delfs.
To contact the editor responsible for this story: Flavia Krause-Jackson at fjackson@bloomberg.net, Chris Reiter