'Nightmare' Man Swung Club With Nail at Police Jan. 6, U.S. Says
'Nightmare' Man Swung Club With Nail at Police Jan. 6, U.S. Says
(Bloomberg) -- A Nevada man was indicted by a federal grand jury on nine counts of civil disorder and assault for allegedly using a table leg with a protruding nail to attack police officers during the Jan. 6 Capitol riot.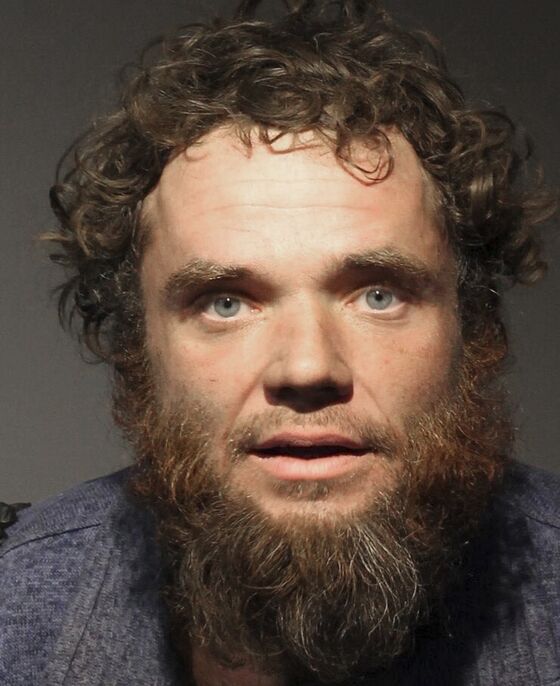 Josiah Kenyon wore a Jack Skellington costume from "The Nightmare Before Christmas" and periodically donned a red "Make America Great Again" cap while clashing with law enforcement on the steps of the Capitol and damaging an exterior window with a flag staff, according to the indictment, filed Friday in federal court in Washington.
Kenyon, who was arrested in Nevada on Dec. 1, is captured on video both inside and outside the Capitol, as well as on police body cam footage while attacking officers, according to the filing. At one point, the nail from the table leg he wielded got stuck in an officer's helmet, the U.S. said. The Capitol was breached by a mob of Donald Trump supporters seeking to block the certification of Joe Biden's election as president.
Kenyon was tracked down through a combination of video footage sent by tipsters, interviews with witnesses, and financial and travel records. One witness who saw a man in a Jack Skellington costume at the Capitol and later on the Washington Metro told the FBI where he was staying, according to a filing by an agent. That tip led to interviews with hotel staff and, eventually, to a member of Kenyon's family, according to the filing.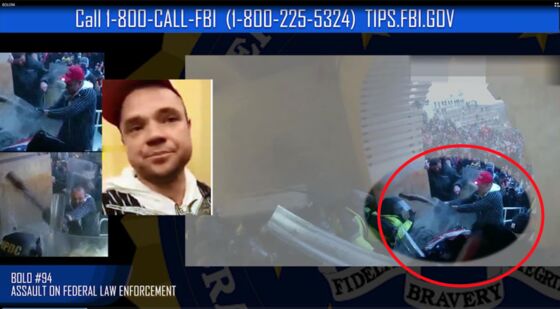 Kenyon tried to break the window "with a closed fist, followed by several attempts" with what appears to be a flag staff, prosecutors said.
About 700 people have been charged in the attack on the Capitol, including members of right-wing organizations who allegedly conspired to breach the building. Trump continues to falsely claim that the election was stolen through coordinated voter fraud. 
The case is U.S. v. Josiah Kenyon, 21-mj-666, U.S. District Court, District of Columbia (Washington).