Le Monde Launches English Website on Eve of French Election
Le Monde Launches English Website on Eve of French Election
(Bloomberg) -- French newspaper Le Monde is launching an English version of its website on Thursday to win over international subscribers in the runup to a potentially volatile presidential election.
The leading French daily, with 425,000 digital subscribers to date, plans to reach 1 million paying readers in the next two to three years, with a quarter of them reading the English version, Le Monde's chairman said in an interview with Bloomberg this week.
"We want to be a complementary source of information for readers already subscribing to another outlet," said Chairman Louis Dreyfus, highlighting the New York Times and Washington Post as key pools of readers he wants to target.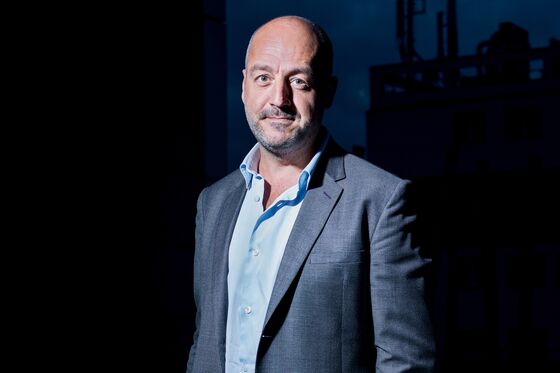 The Paris-based newsroom of 500 journalists will have about 70 articles a day translated into English. U.S. readers will have to pay $2.75 per month for the first year of subscription, then $16.49 monthly.
Dreyfus is counting on the French election, with its first round happening this Sunday, to catch global attention. President Emmanuel Macron is spending the final week furiously campaigning after the polls showed the gap between him and far-right candidate Marine Le Pen narrowing.
International editions of major newspapers have often struggled. In 2017 The Wall Street Journal stopped printing its European and Asian editions following a lack of sales and advertising revenue. 
Since 2010, Le Monde has been co-owned by telecom billionaire Xavier Niel, who recently placed his shares in a foundation and bought out the majority of shares held by fellow co-owner Matthieu Pigasse, partner at Centerview Partners. Other shareholders include Czech billionaire Daniel Kretinsky and Spanish media company Prisa. 
Le Monde is profitable, with 320 million euros ($349 million) of revenue in 2021 and a net result of 11 million euros, according to Dreyfus. It has seen a surge in digital subscribers during the pandemic.
Le Monde will invest 3 million euros annually in the international push, and target readers from countries like the U.S, the U.K, Scandinavia and Australia. "Our journalists can offer another view on what is happening in Eastern Europe, Asia and the Middle East," Dreyfus said.
With a network of 50 foreign correspondents, Le Monde is often referred to in France as the newspaper of record. Its English website will focus on four key areas: news, economy, opinion and culture, and also include articles on fashion, travel, food and wine.