Lawmakers Say No More Contracts With WE Until It's Audited
(Bloomberg) -- Canadian lawmakers recommended the government tighten oversight of lobbying and review the nation's conflict-of-interest laws, finalizing a nearly year-long inquiry into the awarding of a contract to a group with ties to Prime Minister Justin Trudeau's family.
Trudeau's announcement last June that WE Charity would administer a program to distribute C$544 million ($450 million) in pandemic aid for students triggered a political firestorm. The contract was uncontested, the WE organization had cozy ties with the then-finance minister, and Trudeau's wife, mother and brother had received hundreds of thousands of dollars in the past to appear at the group's events.
The decision prompted an inquiry by the parliamentary ethics committee last summer. In its final report Thursday, lawmakers recommended that competitive bidding be mandatory for all contracts over a certain threshold and that WE be excluded from government contracts until an independent authority audits the charity and its related entities.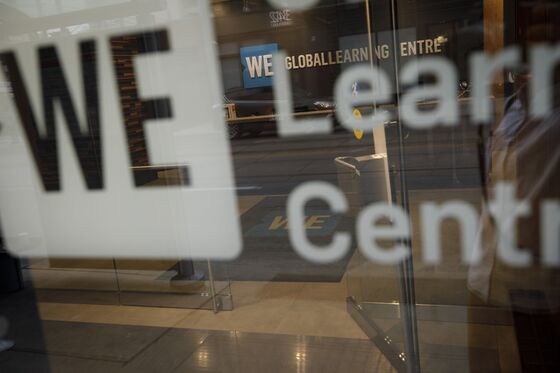 The committee also called for legislative changes to give the lobbying commissioner "real powers to investigate, issue fines, and impose lobbying bans," and for Canada to consider revising its laws to broaden the concept of conflict of interest.
WE -- part charity, part business comprising dozens of entities -- and its two founders, Marc and Craig Kielburger, came under increasing scrutiny over the past year. Questions arose about a complex corporate structure that mixed philanthropy with for-profit activities, how funds were allocated, and whether the organization was as transparent with donors as it should have been. WE and the Kielburgers have denied any wrongdoing and said the attacks were politically motivated.
Parliamentary questioning revealed the contract was formally awarded to a little-known entity, WE Charity Foundation, that was originally set up to hold real estate and had never operated prior to 2020, according to testimony from Victor Li, WE's chief financial officer. The Kielburgers have said the arrangement was to protect the main charity's assets from potential liability.
The ethics committee recommended the government "ensure that no future contracts or contribution agreements be signed with shell companies that lack assets in order to avoid liability." The government should also refrain from further contracts with the WE group "until an independent audit or a Canada Revenue Agency forensic audit can be undertaken to determine exactly how the finances flow between their charitable operations and their multitude of side companies and real estate holdings," the report said.
"WE Charity has had 25 years of independent audits and has been subject to review by two forensic auditors, further confirming the financial integrity of the organization," WE said in an email Thursday. "This is a partisan report issued by opposition Members of Parliament." Five of the 11 main lawmakers on the ethics committee, which compiled the report, are members of Trudeau's governing Liberal Party.
Trudeau and his finance chief at the time, Bill Morneau, were investigated by Canada's ethics watchdog. The prime minister was cleared of any wrongdoing, but Morneau was found to have violated the conflict-of-interest act due to his friendship with Craig.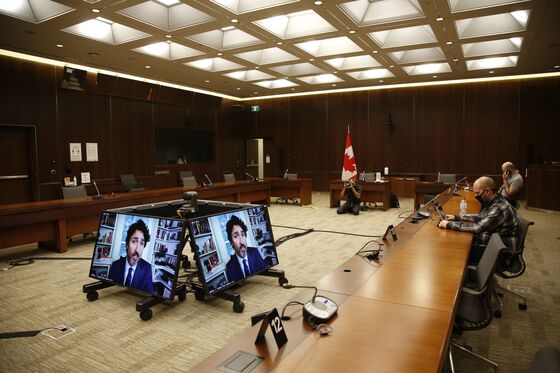 WE enjoyed "unfettered access" to Morneau's office thanks to that friendship, Ethics Commissioner Mario Dion said last month. The former finance minister had also neglected reimburse the charity for the C$41,366 cost of his family's volunteer trips to Kenya and Ecuador in 2017. Morneau repaid the trip costs but resigned suddenly in August after the slip, as his strained relationship with Trudeau burst into public view. Both men have apologized for failing to recuse themselves in the decision to award the contract to WE.
The ethics committee called for changes to how the prime minister's cabinet makes decisions. Ministers should be required to immediately recuse themselves from discussions that could create even the appearance of a conflict of interest, it said.
"If the member or members in a real or apparent conflict of interest do not recuse themselves, the other members of Cabinet must suspend them from Cabinet as soon as they are aware of the issue," the committee said.