Kenya Destroys Fresh Roses as Virus Crashes Demand in Europe
Kenya Destroys Fresh Roses as Virus Crashes Demand in Europe
Kenya's flower industry, the largest exporter of blooms to Europe, is staring at a "disaster" if disruptions caused by the coronavirus pandemic continue for just two months.
Farms are exporting only 20% of the 60 tons of cut flowers that they would normally send daily to markets including the U.K., the Netherlands and Germany, according to Kenya Flower Council Chief Executive Officer Clement Tulezi.
The rest are "being destroyed," Tulezi said in an interview on Thursday in the capital, Nairobi.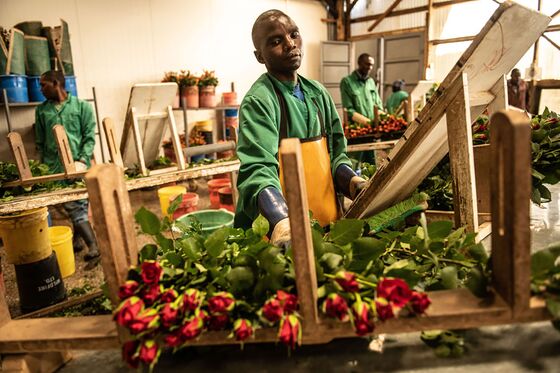 Europe, seeing more Covid-19 infections and deaths than China where first cases were reported, has become the epicenter of the virus with countries ordering lockdowns and closing borders. This has hit supply chains for trading partners including Kenya, whose roses are popular at events including royal parties in the U.K.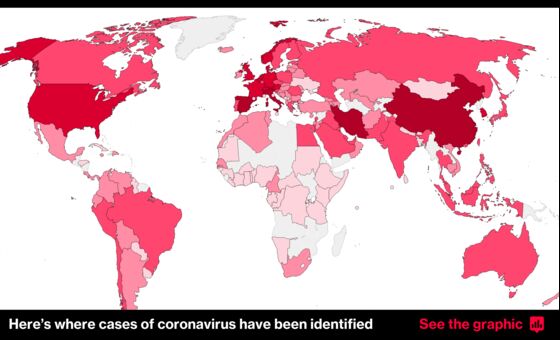 "There is no demand in Europe," Tulezi said. "Almost the entire market has collapsed. Technically, our industry is on lockdown."
The number of flights in Kenya reduced slightly in February from the previous month while the volume of cargo airlifted dropped 14%, according to a report by the country's airports agency. The decline was "likely as a result of the effects of the coronavirus," it said.
If the situation continues, Kenya's flower export earnings could drop by about half to 60 billion shillings ($571 million) or lower this year, according to the flower lobby. Less inflows from one of Kenya's top foreign-currency earners doesn't bode well for government plans to boost reserves and meet dollar-debt obligations without putting too much pressure on the shilling.
The flower industry could be forced to cut wages and trim its workforce of more than 150,000 people. Most of the farms, now operating at 20% capacity and with just half of the workers, are dreading the pandemic that has disrupted everything from flights to schools and social life.
"Eight weeks would be a bit too much for us," Tulezi said. "If it gets there, it's total disaster."
The time is a countdown to Mother's Day in May in the U.S., when flower growers hope the coronavirus will have come under control and potentially help bump shipments. That's after poor sales on Valentines' Day and expected muted demand on Mother's Day in the U.K., events that normally account for about half of the year's exports.
In the meantime, the lobby has asked the government to quickly process valued-added-tax refunds that total 9 billion shillings to help companies stay afloat, according to Tulezi. It has also asked the government to consider providing tax relief.
Kenya has confirmed seven cases of the coronavirus and restricted foreign travel and suspended school in a bid to reduce the risk of contagion within the East African country.