India Stops Most Border Crossings to Contain Virus Outbreak
(Bloomberg) -- India suspended most visas in a bid to halt the spread of the coronavirus as the World Health Organization declared the outbreak a pandemic.
All existing visas -- except permissions given for diplomatic, official, United Nations, other international organizations, employment and project visas -- will be suspended until April 15, according to a government statement Wednesday.
India's action came just hours before U.S. President Donald Trump suspended all travel from Europe, excluding the U.K., and the WHO urged governments to step up containment efforts as the number of worldwide cases topped 125,000 and deaths exceeded 4,600. India currently has 73 confirmed cases.
Hotel, airline, travel stocks fell following the government's move. The low-cost carrier SpiceJet Ltd. fell as much as 19%, the most since January 2008; while rival InterGlobe Aviation Ltd., which runs the largest Indian carrier under the IndiGo brand, drooped as much as 10% to its lowest level since Dec. 2018.
New Delhi-based operator Lemon Tree Hotels Ltd. tanked as much as 17.5%, the most since its debut; while other hotel stocks such as EIH Ltd. sank as much as 13%; Indian Hotels Co., the luxury hotel chain controlled by India's Tata Group, declined as much as 12.4%, poised for its biggest drop since 2008.
Apart from its sheer size, India is cause for particular concern because of the density of its population: 420 people live on each square kilometer (about 0.4 of a square mile), compared with 148 per square kilometer in China.
The country's health-care spending is among the lowest in the world -- just 3.7% of gross domestic product. That's left India with a patchwork of overcrowded public hospitals, and private ones that are unaffordable for many people.
Add to that, India has a high rate of internal migration. In the 2011 census, 450 million people moved from one area to another in search of opportunity. Many commute daily from their villages to work in the cities. That could make it harder to contain an outbreak to one locality, as China has attempted to do by locking down the entire state of Hubei.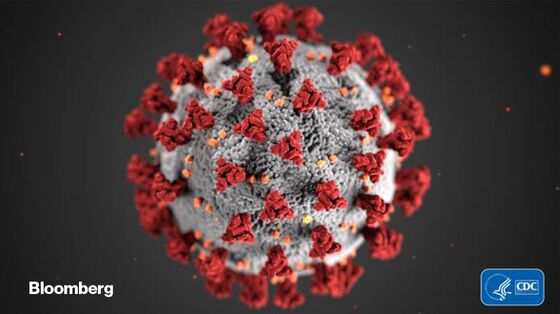 The order to suspend visas will come into effect from 1200 GMT on March 13 at the port of departure, and the visa-free travel facility granted to Overseas Citizen of India card holders will be kept in abeyance until April 15.
All incoming travelers, including Indian nationals, arriving from or having visited China, Italy, Iran, Korea, France, Spain and Germany will be quarantined for a minimum 14 days, while Indian nationals are "strongly advised" to avoid all non-essential travel abroad.
The federal government has also advised states to invoke the provisions of the colonial-era Epidemic Diseases Act, the government said in a separate statement. The act grants sweeping powers to authorities to take special measures and prescribe regulations.
India has intensified its surveillance and tracing of all those who've come into contact with the infected people, identified additional quarantine facilities, developed isolation wards, and stepped up preparedness at laboratories and hospitals.
The government also advising people to avoid public gatherings. In southern state of Kerala, where the maximum number of confirmed cases have been found, schools and cinema halls are shut till the end of March to halt further speared of virus.
--With assistance from Hemal Savai.
To contact the reporter on this story: Bibhudatta Pradhan in New Delhi at bpradhan@bloomberg.net
To contact the editors responsible for this story: Arijit Ghosh at aghosh@bloomberg.net, Jeanette Rodrigues, Ruth Pollard