India's Elections Could See a Spate of Religious Violence
Rising oil prices and weak job growth threaten Modi's reelection. His party wants to make the vote about nationalism instead.
(Bloomberg Businessweek) -- The political mood in India has darkened significantly as Prime Minister Narendra Modi gears up for reelection in 2019. While the rest of the world perceives Modi as a polite statesman, he and his Hindu-nationalist Bharatiya Janata party aren't afraid to play gutter politics to win at home. In Indian politics, and particularly for the BJP, that means appealing to the sensibilities of the Hindu majority.
Modi and the BJP won their majority in 2014 by selling millions of poor Indians on the dream of a more prosperous future. But the party is heading to the polls in the spring as rising oil prices push the rupee to record lows and job growth remains weak. At the same time, the opposition Congress party, led by Rahul Gandhi, is cobbling alliances with regional parties, narrowing the BJP's lead. Given a recent spate of religiously motivated vigilante and mob killings, the Election Commission and Supreme Court have both expressed fears about potential violence.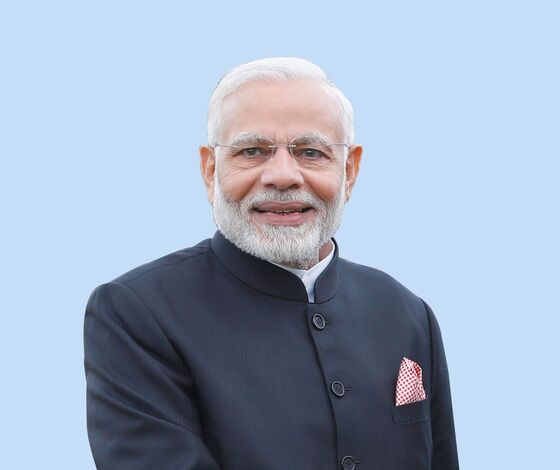 "Nationalism is going to be an integral part of the BJP's campaign," says Milan Vaishnav, South Asia director at the Carnegie Endowment for International Peace. "While violence is really not in the interests of either side, it is possible that inflammatory rhetoric could get out of control." G.V.L. Narasimha Rao, a BJP spokesman, says isolated religious attacks are unfortunate but not unique to the BJP's time in power. "A few incidents do not make India intolerant," he says.
Since the riots that accompanied the partition of British India in 1947, thousands have been killed in conflicts among religious communities. During Modi's tenure as chief minister of Gujarat in 2002, Hindu mobs reacted to an attack on religious pilgrims by killing an estimated 1,000 people, mostly Muslims. Modi was accused of failing to promptly stop the violence, and although a Supreme Court investigation cleared him of official responsibility, he never apologized.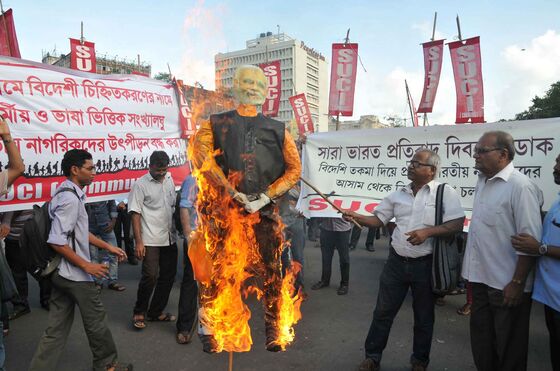 The BJP has seized on religious issues to galvanize voters this election cycle, including the building of a Hindu temple on top of a partially destroyed mosque. Incidents of communal violence have risen 28 percent during Modi's time in office to 822 incidents in 2017, although that's below a peak in 2008, before he was elected. Economist Rupa Subramanya analyzed reports of mob attacks, including Hindu radical assaults on Muslim dairy farmers carried out in the name of protecting sacred cows. She found that lynchings had become more frequent under Modi.
When things got tough during a close election in Gujarat in late 2017, Modi accused former Indian Premier Manmohan Singh of scheming with Pakistan to swing the vote. But unless he's on the ropes, the prime minister usually leaves the strident comments to others. During the 2014 campaign, the Election Commission censured his close aide Amit Shah for calling on Hindus to get "revenge" on Muslims by voting for the BJP. He was later promoted to party president. More recently, Shah compared Bangladeshi Muslim migrants to "termites." Modi almost never rebukes party members for such behavior, leaving the impression he condones it. He needs at least to appear premier-like, says Pratyush Rao, lead analyst for India at security consultancy Control Risks: "The world is watching."
To contact the editor responsible for this story: Jillian Goodman at jgoodman74@bloomberg.net