House Democrats Bolster Impeachment Probe Amid Debate Over Speed
House Democrats' Impeachment Effort Clouded in Judiciary Vote
(Bloomberg) -- The House Judiciary Committee took a step Thursday to bolster its investigation on whether to impeach President Donald Trump as Democrats sought to balance demands to move faster with the political risks to their party.
That divide was on full display as the panel voted 24-17 to adopt new rules that would apply to impeachment hearings, allowing staff legal experts to publicly question witnesses and some evidence to be considered behind closed doors.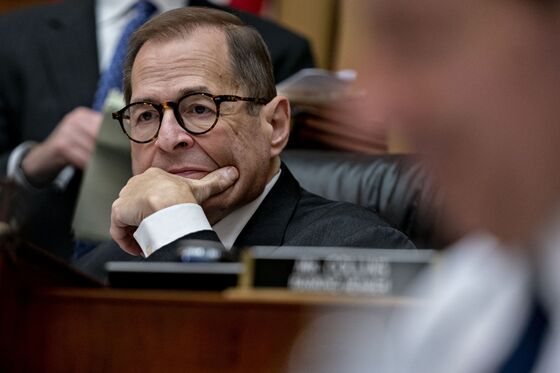 Chairman Jerrold Nadler said it doesn't matter what name is given to the House's effort. Adopting the procedures represents "the necessary next step in our investigation of corruption, obstruction, and abuse of power," he said.
"There should be no doubt about our purpose," Nadler said. "This committee is engaged in an investigation that will allow us to determine whether to recommend articles of impeachment with respect to President Trump."
Nadler has also said the committee is in an "impeachment inquiry."
Yet House Speaker Nancy Pelosi maintains that Democrats will continue to be deliberate in building a well-documented case against the president, including with work by other committees.
The American people "understand that impeachment is a very divisive measure but if we have to go there, we will go there," she told reporters Thursday, while also saying she supports the House Judiciary's procedural vote.
With one eye on progressives pushing for impeachment and another on moderate Democrats seeking re-election in Trump-friendly districts, Pelosi is mindful of the need to play it both ways, at least for now.
"We are, from a timing standpoint, where we need to be," the speaker said. Amid repeated questions from reporters about where the impeachment question stands, she said, "I have said what I am going to say on the subject. That's it."
The Judiciary Committee meeting let Democrats show their members and base they're doing something without actually taking provocative action. As a side benefit, it could strengthen their case in court. But it's also a risky move as they dance around the ultimate question of whether they want to take the politically perilous step of actually impeaching the president.
"Some call this process an impeachment inquiry," Nadler said during Thursday's meeting. "Some call it an impeachment investigation. There is no legal difference between these terms, and I no longer care to argue about the nomenclature."
Yet not all Democrats have adopted that message. House Majority Leader Steny Hoyer appeared to contradict Nadler on Wednesday when he told reporters the House was not conducting a formal impeachment inquiry.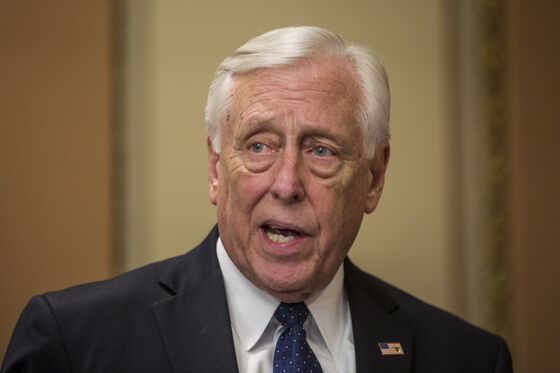 Hoyer later walked back his comments with a statement saying he strongly supports Nadler and the Judiciary Democrats as they proceed with their investigation "to determine whether to recommend articles of impeachment to the full House."
Republicans, meanwhile, were happy to sow confusion.
"Did I miss a vote or something?" said the Judiciary panel's top Republican, Doug Collins, on Thursday. He contended that it should be obvious whether impeachment proceedings have opened, and not open to interpretation.
"I call it impeachment in drag," said Republican Representative Matt Gaetz of Florida.
Legal analysts say defining what counts as impeachment shouldn't be so difficult or ambiguous -- unless it has intentionally been made so. A full House vote on whether to begin a formal impeachment probe of Trump would clear up any confusion.
"I guess they don't want to have the vote on the floor where it could become an issue for centrist Democrats in areas where it impeachment might be politically unpopular," Michael Conway, who was Judiciary Committee counsel in the 1974 impeachment inquiry of President Richard Nixon, said in an interview.
Conway, who wrote an op-ed on the issue this week, contends the Judiciary Committee vote on Thursday is the latest "ploy" to divert attention from the timidity of party leaders while seeking to placate both Democratic base voters and the majority in Pelosi's caucus that is increasingly calling for impeachment.
He depicts Pelosi and her team as slow-walking the prospect of a serious impeachment inquiry by "employing a delay-riddled strategy of filing lawsuits to obtain documents and secure the testimony of witnesses before ever officially authorizing an impeachment inquiry."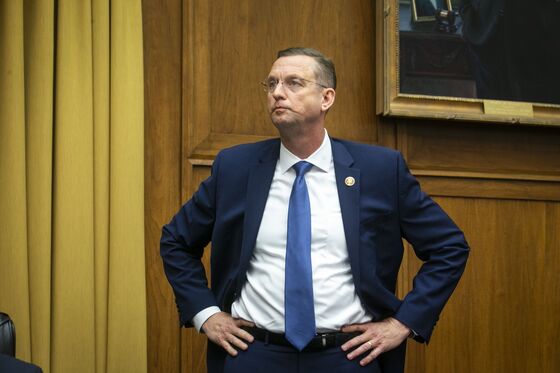 Collins dismissed Thursday's hearing as political theater.
"The ambiguity — the confusion — is a product of my colleagues' own making because there is an easy way to know exactly whether this committee is in impeachment proceedings: It's called a vote — a vote of the full House of Representatives," Collins said.
Saikrishna Prakash, a law professor at the University of Virginia, said Nadler's insistence that an impeachment is underway could elevate the House's legal arguments in battles over testimony and evidence that are part of an impeachment investigation.
That may be the explanation for Hoyer's about-face Wednesday, according to Conway. He said a top House Democrat publicly declaring there was no impeachment inquiry would have been tantamount to "legal malpractice," undercutting the legal arguments Democrats are making for evidence and witness testimony that the Trump administration is trying to block.
Despite the House's legal filings, Prakash said there is a political concern about the perception that the House is actually about to impeach Trump. The risk for Democratic leaders, he said, is that "the more often you talk about an impeachment inquiry the greater the pressure there will be to draft and vote upon an impeachment motion."
"The nightmare scenario is that they have a vote, and centrist Democrats vote against it," Prakash said, possibly joining House Republicans to defeat the motion.
"This will anger the far left and perhaps depress turnout" in the 2020 elections, he said.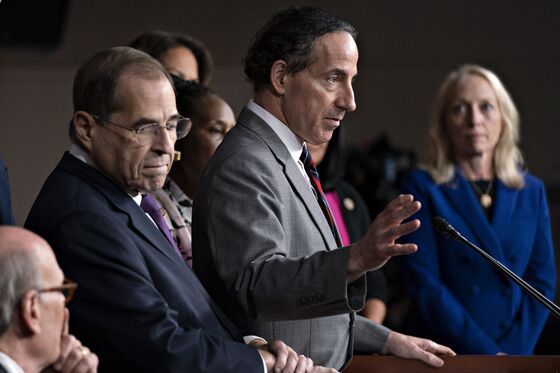 Maryland Democrat Jamie Raskin, a Judiciary Committee member who has pushed for an impeachment inquiry, dismissed any confusion about what the committee is doing. He scoffed at what he called "the fascination with internal House procedures."
"I call the whole thing an impeachment investigation," Raskin said. "We need to take the attention away from the internal process of the House and put the focus back on the misconduct of this administration."
New York Democrat Hakeem Jeffries, a member of House leadership and the Judiciary Committee, said he didn't want to get into "semantics" when asked what exactly the committee's Thursday hearing means for impeachment.
Maintaining this level of ambiguity is "becoming a tad too coy," according to Jonathan Turley, a George Washington University law professor, and risks alienating voters.
"They are already well past the date when a serious impeachment proceeding should have started," Turley said. "This makes kabuki look like an action film."
--With assistance from Daniel Flatley.
To contact the reporter on this story: Billy House in Washington at bhouse5@bloomberg.net
To contact the editors responsible for this story: Kevin Whitelaw at kwhitelaw@bloomberg.net, Laurie Asséo, Justin Blum