Gun Bill Falters as GOP Senator Exits Talks on Background Checks
Gun Bill Falters as GOP Senator Exits Talks on Background Checks
(Bloomberg) -- Democratic Senator Chris Murphy of Connecticut said legislation requiring background checks for commercial gun sales probably won't get enough Republican support in the Senate after a senior GOP senator who is a close ally of the gun lobby exited bipartisan talks for a consensus bill.
Murphy, the lead Democrat in negotiations, said the backing of Senator John Cornyn of Texas was seen as key to overcoming a Republican filibuster of any final deal. Cornyn said Wednesday that extended talks between Murphy and a small group of Senate Republicans "haven't produced any fruit" and that he has stopped taking part.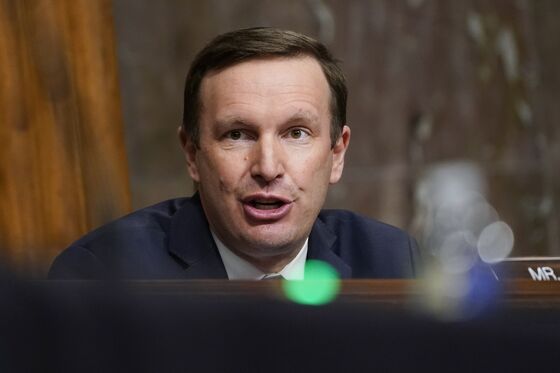 "Getting John's buy-in we thought was a way to get to 60," Murphy said Thursday of the filibuster threshold, adding that he hasn't given up and is still holding talks with other Republicans including Lindsey Graham of South Carolina and Pat Toomey of Pennsylvania.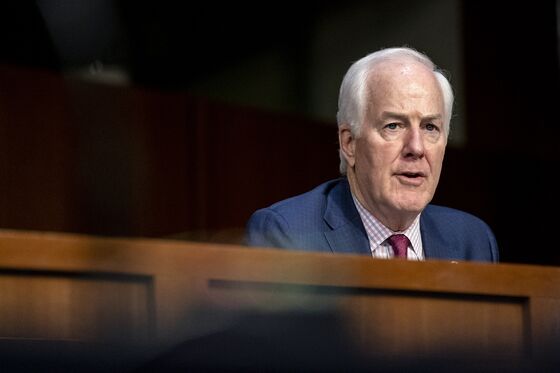 The setback for the approach, which is more limited than the universal background checks championed by President Joe Biden in the 2020 campaign, highlights the difficulties of passing any gun controls in the Democrat-controlled Congress. Democrats have a 50-50 majority in the Senate and a slim 219-211 seat majority in the House, where there are also five vacancies.
It also comes as Senate Democrats are hitting other snags in bipartisan negotiations for a number of Biden's other top priorities, including an infrastructure package and immigration policy.
Senate Majority Leader Chuck Schumer said late last month that he plans to bring up background checks legislation for a vote before a week-long July 4 recess. Murphy says he expects that there will be a vote either during that time or in the weeks after the break as he continues to hammer out a bill.
Murphy said he had been negotiating with Cornyn in part over the definition of "commercial" gun sales but they couldn't breach their differences.
"It was a limited reform to begin with, and we had trouble coming to a conclusion on exactly how we would word an expansion of those who were engaged in the business."
Murphy also said Minority Leader Mitch McConnell's likely opposition to any bill is a significant impediment. McConnell on June 7 spoke on the Senate floor of Schumer's June agenda, saying it would include "an unprecedented new front in the left's war on the Second Amendment."
"The fact that he's not encouraging any of these discussions isn't helpful," Murphy said. "It's no secret he's never been interested in getting a background checks bill done, it's no secret he's never been interested in getting an infrastructure bill done."