GOP Senator to Delay Vote on Capitol Security, Afghan Visas
GOP Senator to Delay Vote on Capitol Security, Afghan Visas
(Bloomberg) -- Republican Senator Mike Braun said he is slowing passage of a $2.1 billion emergency spending bill to pay for Capitol security and resettling Afghan nationals who assisted the U.S. over objections to the size of the package and its impact on the deficit.
Braun said he plans to demand a roll call vote that won't ultimately stop passage of the legislation, but it will thwart plans by Senate Majority Leader Chuck Schumer and its supporters to get it through the Senate quickly by unanimous consent.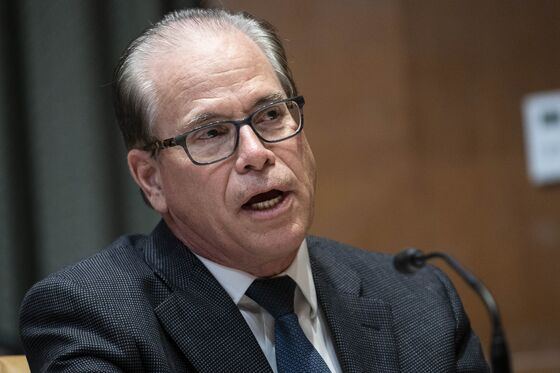 The legislation includes more than $500 million for the National Guard and $100 million for Capitol Police to reimburse the costs of responding to the insurrection on Jan. 6, along with $300 million for new security measures at the Capitol.
It also has more than $1 billion to help evacuate Afghan nationals who worked with U.S. troops during the two-decade war in Afghanistan, which was requested by the White House as the U.S. winds down its involvement in the country.
"There's more in it, in addition to what involves the Capitol," Braun, of Indiana, said. "It's more to just point that out and not let it go through like there's nothing unusual about it."
"I don't think it's going to delay it long," he added.
Congress is under pressure to pass the spending bill before the end of the month. In August the Capitol Police force faces furloughing officers and the National Guard would have to curtail training. The House passed its own $2 billion security spending bill earlier. House Majority Leader Steny Hoyer said the chamber is ready to pass a security supplemental soon.
Armed Services Committee Chairman Jack Reed said that without legislation the National Guard would need to reduce training starting Aug. 1 so Congress may need to stay in through the weekend to finish the bill.
Senator Richard Shelby, an Alabama Republican and ranking member of the Senate Appropriations Committee, said that there are at least seven Republican holds on the bill.
"We've got a number of holds on it," Shelby told reporters, adding that he hopes the holds would be removed so they could vote on the bill. "I believe we have an obligation to the Afghan people who were our allies."
Senator Patrick Leahy, chairman of the Appropriations Committee, said he hoped the Republicans who are objecting to the bill would drop their holds.
"Those of you who went and supported Americans, helped keep Americans safe," Leahy said. "One senator wants to say 'Oh no, get machine-gunned by the Taliban, we'll show you.'"