Europe Is Looking Beyond Omicron Despite Wall of Infections
(Bloomberg) -- Germany, France and Italy reported almost 800,000 coronavirus cases on Tuesday, showing the restrictions that have dominated daily life for the past two years are having little effect in slowing omicron.
With curbs looking porous, or even futile, in the face of the highly transmissible strain, European governments are calling for fresh approaches to Covid-19. Some want to treat the virus as an endemic, rather than pandemic, problem. 
The urge for change is growing as vaccinated people -- the overwhelming majority in the region -- seek to get on with their lives and omicron inflicts a generally milder illness than previous variants.
"We're all fed up with this pandemic; we're all fed up with the constraints it's putting on us," French Finance Minister Bruno Le Maire said on RMC radio on Wednesday. "Getting out of this epidemic as fast as possible, that's what we're managing to do now."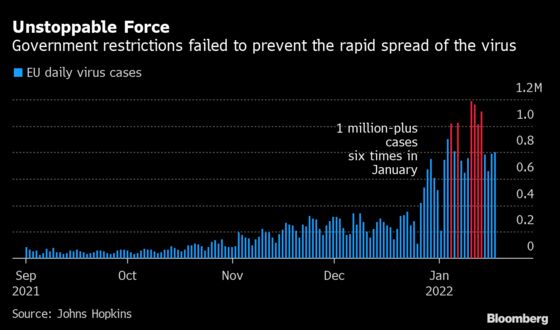 In the U.K. on Wednesday, Prime Minister Boris Johnson announced that rules in England, such as mandatory Covid passes and face masks, will end next week. Daily cases there have dropped since peaking at over 200,000 in early January.
"As Covid becomes endemic, we will need to replace legal requirements with advice and guidance," Johnson said.
Meanwhile, other parts of Europe are experiencing record infections. France reported a record of nearly 465,000 cases on Tuesday, while Italy had an all-time high of 228,000. Germany topped 100,000 in a day for the first time. 
Nonetheless, countries are increasingly exploring how they can safely start to open things back up. In the Netherlands, the government eased a strict lockdown last week that had been in place since December. While cases are much higher than a month ago, there's been a drop in intensive-care admissions and fatalities.
"Pressure is mounting from all sides to ease the measures and that is very understandable," Prime Minister Mark Rutte said as he announced the reopening of non-essential shops.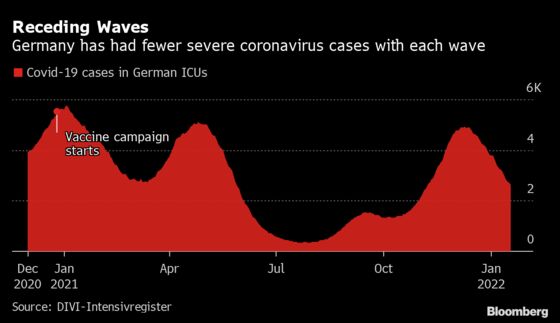 It's not just policy that's coming under review. So, too, is the underlying data that's informed much of the public debate. Consider Finland, where it's hard to keep count of cases after local authorities halted much of official PCR testing in some regions.
There are, of course, plenty of calls for caution, as well as regular pleas for people to get vaccinated. 
It's unclear how much pain omicron will inflict from long Covid and letting it circulate widely will only increase the odds of significant mutations taking place. Beyond that, merely getting to an "endemic" state of Covid isn't necessarily great.
"Endemic just means it's here forever," said Mike Ryan, head of the World Health Organization's emergencies program. He noted that endemic malaria kills hundreds of thousands a year.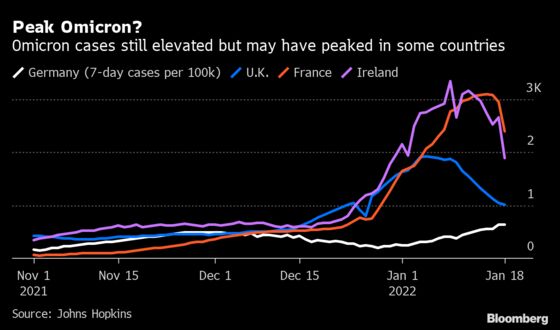 Still, it's impossible to ignore the sense in Europe that the omicron wave requires less urgency than before.
Against that backdrop, the policy debate is starting to move beyond omicron -- with a focus on how to prepare for a potential resurgence later this year, especially if it's a harder-hitting strain.
In Germany, Health Minister Karl Lauterbach, a Harvard-educated epidemiologist, said a vaccine mandate is necessary and suggested it could come into effect there as early as April. While that would be after the omicron wave ebbs, new variants are likely to appear between now and the fall, he predicted.