Downing of a Soviet-Era Statue Spawns Rumors of a Russian Plot
(Bloomberg) -- The removal of a Red Army statue in Prague was never likely to go unnoticed by Russia.
The monument in question was to Soviet Marshal Ivan Konev, who led the 1945 liberation of the Czech capital from Nazi Germany. To many locals he was a reminder of communist-era repression, having helped crush Hungary's uprising a decade later and then contributing to the construction of the Berlin Wall.
But in the time of the coronavirus, with most of the world in lockdown, post-Cold War conspiracy theories are finding fertile ground, especially in places that were once in the Soviet sphere of influence and in social media. A war of words has erupted between Russia and the Czech Republic, spiraling into accusations about cyber attacks, and even talk of an assassination plot.
It all began in a market square in one of Europe's trendiest tourism spots.
Officials in the upmarket Prague neighborhood had long sought to take down what many saw as a symbol of Russian oppression, egged on by years of vandalism that included dangling a sling of sausages around the general's bronze arm.
With the planet distracted by the number of virus cases surging past 1 million, the statue came down on April 3.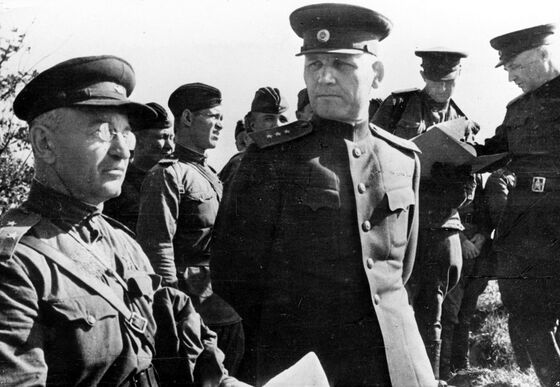 The backlash from Moscow, where World War II is central to President Vladimir Putin's efforts to rally Russian pride, was swift.
The feeling was almost: How dare they? Two ministers issued diplomatic rebukes, protesters hurled a smoke bomb at the Czech embassy and a criminal case was opened for "desecration of symbols of Russia's military glory."
Worse was to come. The Czechs said cyber-assaults had been launched on medical facilities — echoing attacks on Estonia when it relocated a Soviet war memorial in 2007.
That incident, still considered among the worst cases of state-sponsored internet warfare, came amid several nights of street riots by members of Estonia's Russian-speaking minority that killed one person and injured 153.
Measures to stem the spread of Covid-19 snuffed out the risk of mass violence this time. But there was still room for another plot twist.
On Sunday, the liberal Czech weekly magazine Respekt said the security services had determined that a Russian diplomat arrived in Prague three weeks earlier and posed a security threat Mayor Zdenek Hrib and Ondrej Kolar, the head of the district where the statue once was.
The person, according to the report, was carrying deadly ricin poison in his suitcase. The Czech Foreign Ministry said a Russian diplomat did arrive at that time, but wouldn't confirm the rest of the article.
Hrib and Kolar say they're now under police protection. 
Kolar told DVTV in an interview posted on Tuesday that he has no idea how long his protection may last. When asked whether he's afraid for his life, he said many cases in the world have shown that "Russians have no restraints to act like that."
"If our secret services say, that there is a risk, that it's needed to react in this way, then I believe them," he said.
Russia's no stranger to poisoning plots after the death of former spy Alexander Litvinenko in the U.K. in 2006 and the attempt on another, Sergei Skripal, 12 years later. Like on those occasions — and the cyber barrage against Estonia — it describes the faintest hint it's meddling in Prague as absurd.
"This looks very much like a hoax," Kremlin spokesman Dmitry Peskov said Monday.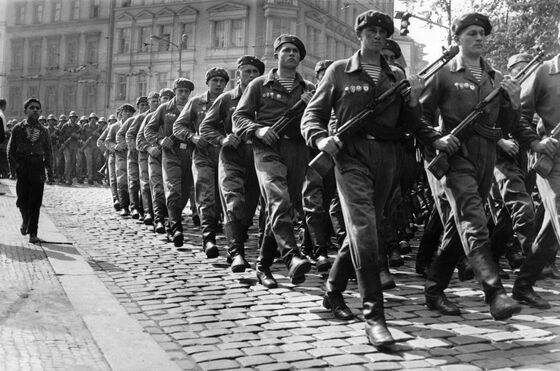 It's unclear what happens next. Despite the Soviet Union's 1968 invasion to staunch the Prague Spring, Russian tourists still visit in droves and President Milos Zeman considers himself a Putin ally. Bilateral trade, however, pales in comparison to Czech business with the European Union.
For Prague's mayor, who renamed a square in front of the Russian embassy in February after slain Kremlin critic and has also recently fallen foul of  China, the statue is a matter of principle and he won't back down from his beliefs. 
"It's very important for me to stand by my belief although it means a risk for my life," Hrib said. "We live in a democratic country and it's my duty to defend the freedom of expression for myself and all others."