Democrat Stacey Abrams Announces Second Bid for Georgia Governor
Democrat Stacey Abrams Announces Second Bid for Georgia Governor
(Bloomberg) -- Democrat Stacey Abrams on Wednesday launched her anticipated second run for Georgia governor in 2022, pledging to fight so that opportunity and success aren't "determined by your zip code, background or access to power."
The announcement sets up a potential rematch against Republican Governor Brian Kemp, who narrowly defeated Abrams in her 2018 bid to become the nation's first female Black governor.
The former Georgia House minority leader is one of the country's most well-known voting-rights advocates. The Democratic organizing drive in the state she led played a major role last year in helping President Joe Biden become the first Democrat to win the state since 1992 and in electing two Democrats to the U.S. Senate.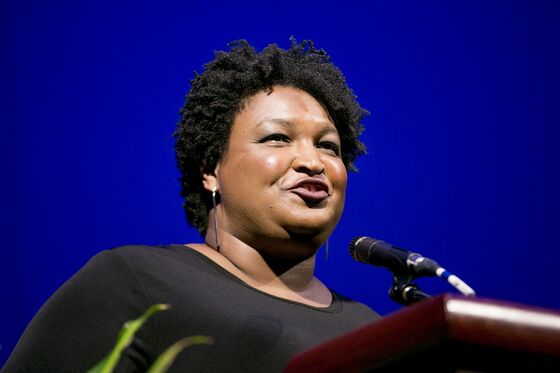 Democrats have made gains in Georgia as the state has grown and diversified. But the party is facing greater headwinds in 2022, with historical trends for midterm elections working against them and Biden's approval ratings sinking. 
"I've worked to do my part to help families make it through," Abrams, 47, said in a video made for the announcement. "Leadership that understands the true pain folks are feeling and has real plans. That's the job of governor."
Kemp responded to Abrams's announcement by tweeting, "Next November's election for governor is a battle for the soul of our state. I'm in the fight against Stacey Abrams, the failed Biden agenda, and their woke allies to keep Georgia the best place to live, work and raise a family."