Danske Investigators Urged by Danes to Look at More Banks
Danske Investigators Urged by Danes to Look at Many More Banks
(Bloomberg) -- A number of lawmakers in Denmark want money laundering investigations currently focused on Danske Bank A/S to include more firms.
"I don't believe Danske was the only bank," said Torsten Schack Pedersen, the ruling Liberal Party representative on Denmark's parliament committee in charge of bank laws.
Denmark's biggest bank is at the heart of one of Europe's worst ever money laundering scandals, triggering multiple investigations into the roughly $230 billion case. But several things, including whistle-blower testimony, point to a much more complex web that involved numerous banks, many of them global giants.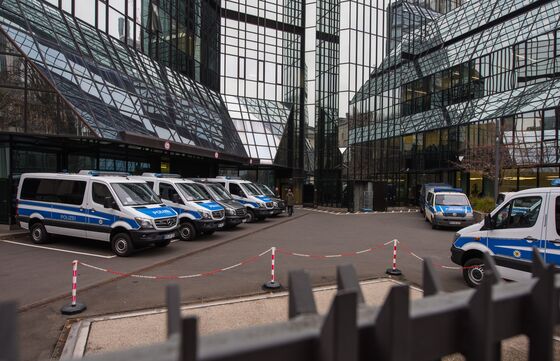 On Thursday, markets learned of a raid on the offices of Deutsche Bank AG in connection with a separate laundering probe. Prosecutors in Germany have said the case is unrelated to Danske. But Deutsche is also one of three correspondent banks to have converted potentially illicit funds from Danske into dollars and euros, allowing the money to spill into the global financial system.
Denmark's regulator has already signaled it expects supervisors of Danske's correspondent banks to look into the case. Besides Deutsche, Danske also used JPMorgan Chase & Co. and Bank of America Corp., according to reporting by Bloomberg and other news organizations. Whistle-blower testimony suggests that illicit funds flowed from clients in the former Soviet Union into four Russian banks. From there, the money went into three Danske units, mostly a branch in Estonia. After that, it was released into the ether via the three correspondent banks.
"It's absolutely unacceptable that large, well-renowned companies completely ignored our common rules to the extent it appears," Schack Pedersen said. "We need a bigger effort at home and across the EU because Danske Bank certainly wasn't the only bank involved."
Danske is already being investigated by the U.S. Justice Department, and Denmark's state prosecutor this week filed preliminary charges against the bank. The Danish regulator has ordered Danske to hold an extra $1.5 billion in capital as a buffer for potential fines.
Rune Lund, a spokesman for the opposition Red Green Alliance, also says it's "important to look into the role of the correspondent banks."
"The question that emerges is which other banks were involved," he said.
"If Danske was indeed only the tip of the iceberg, then this scandal represents an unfathomable systemic failure," Lund said.
To contact the reporter on this story: Peter Levring in Copenhagen at plevring1@bloomberg.net
To contact the editors responsible for this story: Tasneem Hanfi Brögger at tbrogger@bloomberg.net;Christian Wienberg at cwienberg@bloomberg.net
Get Your
Daily Newsletter
Get market moving news, top news & compelling perspectives
---