Conservatives Urge Trump, McConnell to Halt New Virus Spending
Conservatives Urge Trump, McConnell to Halt New Virus Spending
(Bloomberg) -- A group of the Republican Party's most ardent budget hawks is urging President Donald Trump and Senate Majority Leader Mitch McConnell to halt new spending for programs designed to help the U.S. recover from the coronavirus.
Further relief measures signed by President Donald Trump would put the U.S. on a "road to financial ruin," according to a letter released Tuesday by some formal and informal advisers to the president.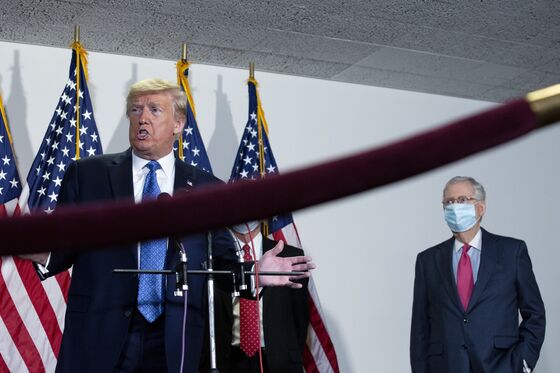 "There is no limit to worthy causes, but there is a limit to other people's money," the letter said. "The inside-the-Beltway crowd falsely calls these trillions of dollars a 'stimulus' to the economy. But government can only give money to some people, as Nobel-prize winning economist Milton Friedman taught all of us many years ago, by taking money from others."
Trump signed a $2.2 trillion stimulus into law in late March that's provided payroll support to small businesses, $1,200 direct payments to families and boosted unemployment checks for millions of people out of work. The small business program's initial $350 billion was later retopped with $310 billion.
The letter from the conservatives adds pressure on GOP lawmakers and the White House over another round of stimulus spending under discussion in Congress. Trump administration officials expect to spend up to $1 trillion in the next round of stimulus.
The stimulus came after stay-at-home orders and social distancing measures were put in place to slow the spread of the coronavirus. The virus has killed more than 116,000 people in the U.S. and put millions of people out of work.
The House passed a $3.5 trillion stimulus bill with $1 trillion for states and localities last month. Democrats continue to say that is their starting point in any stimulus talks, which are slated to ramp up in late July when the Senate returns from a two-week recess.
Projections released last week showed Fed officials expect the U.S. economy to contract by 6.5% this year, followed by 5% growth next year.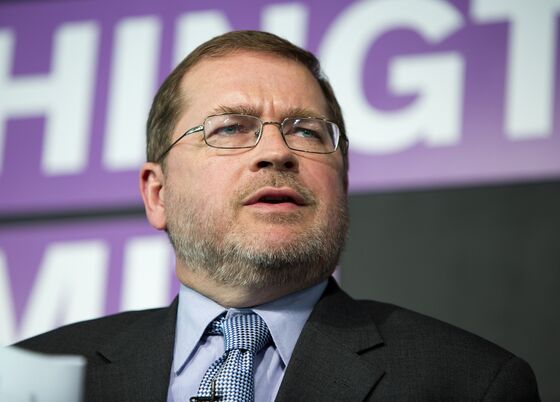 The letter is signed by 20 people, including economists Art Laffer and Stephen Moore, former GOP Senator Jim DeMint and anti-tax advocate Grover Norquist. Trump awarded Laffer the Medal of Freedom and considered Moore for a seat on the Federal Reserve Board.
Talks on a new round of funding are set to resume next month, and the Trump administration is also preparing a push for an infrastructure plan of up to $1 trillion -- though its duration and funding remain unclear.
The letter to Trump and McConnell says that government spending and policies, including increased unemployment benefits, are "inhibiting the fast recovery we want in jobs and incomes." It calls on Trump to repeal the payroll tax.
Trump has repeatedly called for a payroll tax cut that could cost more than $1 trillion if he suspended the levy for a full year.
The White House has signaled some of the same concerns as those who wrote the letter -- saying, for instance, that the administration wants to replace the added unemployment benefit with a back-to-work bonus.
White House Economic Adviser Larry Kudlow told Fox News on Monday that the administration hasn't made any decisions on a new round of spending.
"We are still assessing the whole situation. Everything is pre-decisional right now," he said, before citing a payroll tax cut, investment incentives and a back-to-work bonus as possibilities.
"We've had a lot of discussions on our economics team," Kudlow added. "We've had a lot of discussion with the president just in recent weeks about all this, and I'm not going to reveal everything."
Get Your
Daily Newsletter
Get market moving news, top news & compelling perspectives
---