Conservative Candidate Sustains Surge Ahead of Chile's Election
(Bloomberg) -- Vote intention for conservative candidate Jose Antonio Kast continues to grow six weeks before Chile's presidential election, as support for center-right rival Sebastian Sichel plunges.
Kast, from Chile's Republican Party, obtained 18% support in a survey by local pollster Cadem released Sunday. His vote intention has doubled in the past month. Gabriel Boric, of the left-wing Apruebo Dignidad coalition, remained in first place with 21% support, dropping four points since mid-September, according to Cadem.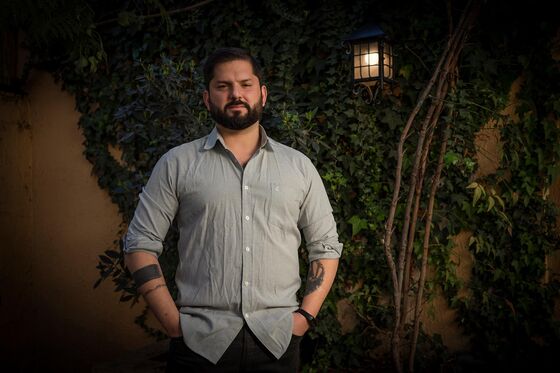 Sichel, once seen as the main challenger to Boric, placed fourth in Cadem's poll with 10% and now trails Yasna Provoste, who obtained 13%. The survey also shows that 70% of Chileans say the country is headed in the wrong direction.
The Nov. 21 presidential election is shaping up to be one of the most consequential for Chile in the past decades, as the traditional coalitions which have ruled the country since the return of democracy in 1990 struggle to win support, leaving leftist Boric and right-winger Kast fighting for the top two spots. If no candidate wins more than 50% of the vote in the first round, a runoff will be held Dec. 19.
The Cadem poll surveyed 704 adults by telephone between Oct. 6 and Oct. 8, with a margin of error of plus or minus 3.7 percentage points and 95% degree of confidence.