Brazil's Military Poised to Amass Power After Three-Decade Wait
(Bloomberg) -- General Antonio Hamilton Mourao would be Brazil's vice president. General Augusto Heleno would be defense minister. And General Oswald Ferreira is likely to run a new infrastructure ministry.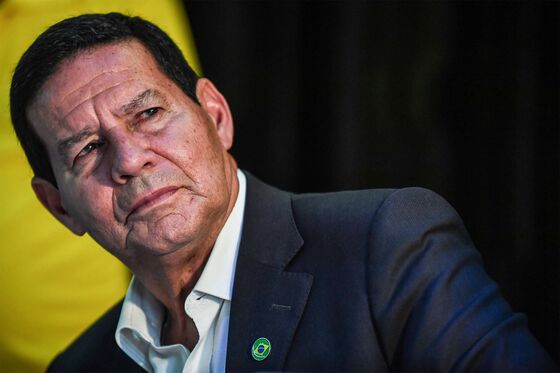 If ex-Army Captain Jair Bolsonaro wins the runoff vote against the Workers' Party's Fernando Haddad on Oct. 28, he has promised to name as many as five generals to his cabinet, giving the security forces their biggest public role in decades. In addition, at least 38 former soldiers, police officers and firefighters rode the coattails of the former paratrooper to win election to congress Oct. 7. In 2014, only 14 veterans won.
"This is because of the insecurity that we're experiencing in Brazil," said Waldir Soares de Oliveira, a re-elected congressman and ex-cop known as Deputy Waldir. "No one can cope with this wave of insecurity any more."
Just over 30 years after the end of a military dictatorship, Brazil's security forces are back in a big way. Even if Bolsonaro loses, there's now a significant law-and-order bloc in Congress voted in by a population terrified by rising crime. With more than 63,000 violent deaths last year alone, the number of Brazilians murdered in 2017 outstrips U.S. combat deaths for the entire Vietnam War.
"The issue isn't just the uniform," said Ivo Herzog, whose journalist father, Vladimir, was murdered by the military government in 1975 and remains one of Brazil's biggest symbols of the struggle against the dictatorship. "It's the extreme right in power, going against all democratic achievements."
In 1985, amid economic crisis and after years of pressure, Brazil's military leaders gave way to a civilian president. Three years later, congress drafted a new constitution, widely considered one of the world's most progressive, offering legal protections to minority groups and many of the benefits of a welfare state. But no one has ever been prosecuted for the torture and murder committed during the 20 years of military rule.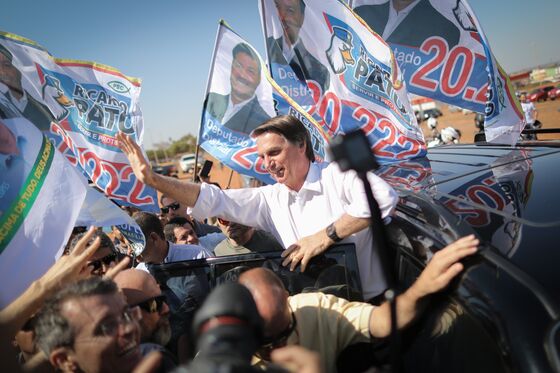 Bolsonaro has cast the future of democracy into doubt. He became famous -- and in some corners infamous -- for derogatory comments against women, gays, indigenous peoples and Afro-Brazilians. He has said the main problem with the dictatorship is that it didn't kill enough people, and that he would refuse to accept the election results if he lost. He has since said that he would respect the constitution if elected.
"There are grim echoes in the 2018 election to the start of the military dictatorship that began in 1964," Robert Muggah, research director of the Igarape Institute in Rio de Janeiro, said Friday. "The logic of extrajudicial violence and extermination is returning to the conservative discourse."
Under Brazil's constitution, public security is technically the responsibility of states. But over the past year, for the first time since 1988, the federal government has deployed the military to tackle rising crime in Rio de Janeiro and the influx of destitute Venezuelan immigrants in Roraima.
A Datafolha survey from June showed Brazil's armed forces remain the country's most trusted institution. Brazilians treat their various police forces, however, with a much higher degree of suspicion. Fourteen people were killed every day during police actions in 2017 alone, according to the Brazilian Forum on Public Security.
Now, the uniformed forces are poised to move from the streets to the halls of power. Sixteen new lower-house deputies from the security forces and one senator belong to Bolsonaro's own Social Liberal Party, including Deputy Waldir, who says he captured more criminals than any other officer in Goias state.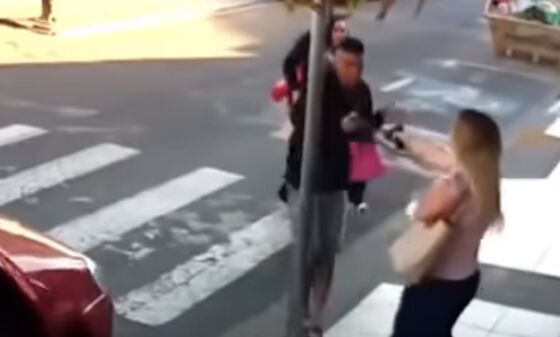 Among the other law-and-order candidates, police officer Katia Sastre's success derives in part from the fact she was captured on video killing a suspect outside a school on Mother's Day. The footage went viral and became a key part of her campaign in Sao Paulo.
Sargento Fahur, a police officer with a distinctive handlebar mustache, racked up more than 270,000 followers on Twitter thanks to videos of his crime-fighting exploits and photos of his weaponry. He parlayed his social-media success into votes, winning more than any other congressional candidate in the southern state of Parana.
A hard stance on security and a perception that the security forces are less corruptible than other political players explain their success, according to professor Wagner de Melo Romao, a University of Campinas political scientist. But regardless of their success implementing crime-busting legislation, the law-and-order caucus could also stymie one of Brazil's most pressing economic issues: pension reform.
Without reining in ballooning retirement outlays, the government stands no chance of plugging the widening gap in the country's public finances. The fiscal deficit already runs over 7 percent of GDP. Some of the most generous pensions go to former members of the security forces, and such a powerful caucus is unlikely to end the largess.
"These groups have the political force to free themselves from the cuts to privileges, and they could end up keeping those pension benefits," Romao said. "I have no doubt that they will defend them."
In comparison with other parliamentary blocs, such as farmers or evangelicals -- both of which have over 200 members -- the security forces caucus is relatively small, but with a president who's built much of his campaign on fighting crime, it's likely to punch above its weight. And its members may benefit from the fact that 103 million Brazilians have been born since the junta's end. They have no firsthand memories of the regime.
"There are few people who lived through the dictatorship who are voting today," said Herzog. "There's this ignorance on the part of the electorate and these delusional ideas about the dictatorship."
--With assistance from Simone Iglesias.
To contact the reporters on this story: Bruce Douglas in Brasilia Newsroom at bdouglas24@bloomberg.net;Rachel Gamarski in in Brasilia at rgamarski@bloomberg.net;Gabriel Shinohara in Brasilia at gsolhashinoh@bloomberg.net
To contact the editors responsible for this story: Vivianne Rodrigues at vrodrigues3@bloomberg.net, Stephen Merelman