Biden Taps Sandra Thompson to Lead Fannie-Freddie Regulator
(Bloomberg) -- President Joe Biden plans to nominate Sandra Thompson, the career government official who's leading the Federal Housing Finance Agency on an acting basis, to run Fannie Mae and Freddie Mac's regulator permanently, signaling the White House may take a cautious approach to the mortgage giants. 
The Biden administration announced its FHFA pick in a statement Tuesday. Thompson has been the housing regulator's temporary head since June when Biden ousted her predecessor, a Trump appointee.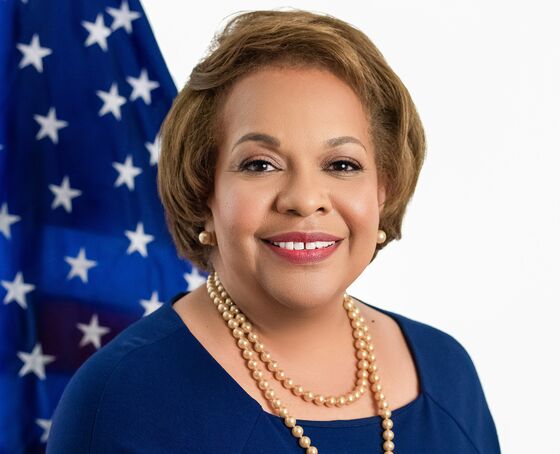 The FHFA director has considerable sway over the $12 trillion market for home loans by serving as Fannie and Freddie's top watchdog. Fannie and Freddie don't make loans, they buy mortgages from lenders and package them into bonds, guaranteeing payment to investors even if homeowners default. 
Fannie and Freddie have been under government control since 2008, a situation that could endure during the Biden administration. The companies' common shares have fallen by more than half this year, indicating shareholders are pessimistic the firms will be released anytime soon.
Thompson spent eight years as deputy director of the FHFA's housing mission and goals division before taking over as acting director. Prior to joining the FHFA, she served in a number of leadership positions at the Federal Deposit Insurance Corp. 
Key Democrats, including House Financial Services Committee Chairwoman Maxine Waters, have previously encouraged Biden to appoint Thompson, who is Black. Waters has highlighted Thompson's work to make housing more affordable and equitable and has said a person of color should be in the FHFA job.