Biden 'Business-Like' as Erdogan Seeks a New Era at First Talks
(Bloomberg) -- Years of policy grievances and some personal history will hang over Monday's first meeting of presidents Joe Biden and Recep Tayyip Erdogan, with expectations limited to trust-building cooperation rather than a breakthrough in ties.
The U.S. and Turkish leaders meet in Brussels as NATO allies hold a summit, and their talks will involve military matters. Turkey could help protect Kabul airport once U.S. troops withdraw from Afghanistan but wants financial and security support.
Erdogan plans to present Turkish deals to sell armed drones to Ukraine and Poland, and possibly Latvia, as aiding efforts to deter Russia, according to people familiar with preparations for the meeting. He'll offer to deepen collaboration in Syria and Libya, and stress Turkey's role halting refugees heading to Europe, they said.
The Turkish leader's longer term aim is American acceptance of his more assertive foreign policy, and he sees the Biden talks as a springboard for an official visit to the U.S., the people said. Erdogan told U.S. executives from Amazon, Coca-Cola and Google and others last month that there was a chance to "usher in a new era" in ties.
U.S. National Security Adviser Jake Sullivan predicted only a "business-like opportunity to review the full breadth of their relationship."
"The main question is whether Turkey remains key for U.S. interests," said Nigar Goksel, Turkey project director at International Crisis Group. "Advocates of a stronger relationship say it is, particularly for containing Russia and stabilizing the Middle East."
But, she said, counterarguments are gaining traction in Washington, with more focus on how to downgrade the relationship or render Erdogan less defiant.
There's no shortage of distrust. Turkey's purchase of a Russian missile-defense system alarmed its NATO allies and triggered U.S. sanctions.
Erdogan's government this week extended a military offensive against Kurdish separatists allied with a group the U.S. backs, and renewed attempts to close a pro-Kurdish political party that have been criticized by Washington as undemocratic.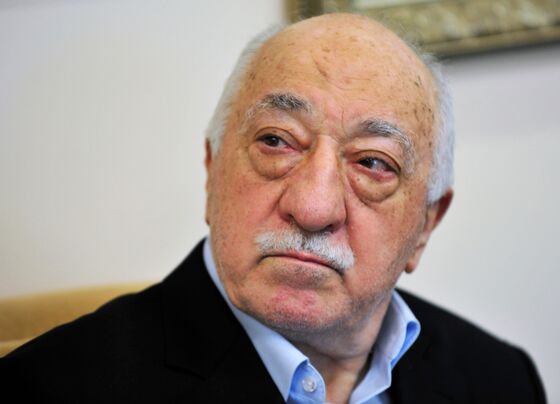 The two countries have clashed over the U.S. trial of a Turkish state bank for allegedly violating sanctions on Iran, Turkey's human-rights record, and Washington's refusal to extradite a cleric Ankara accuses of orchestrating a failed coup.
Biden, who before becoming president called Erdogan an "autocrat" and backed his removal by Turkish voters, became the first U.S. leader since Ronald Reagan to call the Ottoman-era mass killing of Armenians a genocide, angering Ankara.
The people who briefed on Turkish preparations for the talks in Brussels denied reports Erdogan's planning a compromise on the Russian missiles that could place them under joint Turkish-U.S. custody, possibly at Incirlik air base, saying it hadn't been discussed with the U.S.
Foreign Minister Mevlut Cavusoglu sought to ease American concerns, saying Russian engineers and soldiers sent to assemble the S-400s won't be in the country as they are deployed.
"Even as Ankara and Washington seek areas where they can cooperate more, both sides are also nurturing a Plan B: hedging their bets, looking to diversify their alliances in order to ensure the other doesn't have too much leverage," said Goksel.