EU Regulator Deems Astra Safe, But Recommends Warning Label
(Bloomberg) -- The European Union's stumbling vaccine program got a lift after the bloc's drugs regulator endorsed AstraZeneca Plc's Covid-19 vaccine, albeit with lingering uncertainties over its ultimate safety.
The vaccine is "safe and effective," and its benefits in protecting against the coronavirus clearly outweigh any risks, European Medicines Agency officials said at a briefing on Thursday. They analyzed the Astra shot in recent days after several European countries suspended its use.
The guidance was enough for Italy, Slovenia and Luxembourg, which said they will resume using the Astra vaccine. Others are expected to follow, though Sweden is keeping it on hold as it continues its own review. The EMA is recommending that a warning is added to make sure the public is better informed.
"If it was me, I would be vaccinated tomorrow," said Emer Cooke, the EMA's executive director. "But I would want to know that if anything happened to me after vaccination what I should do about it, and that's what we're saying today."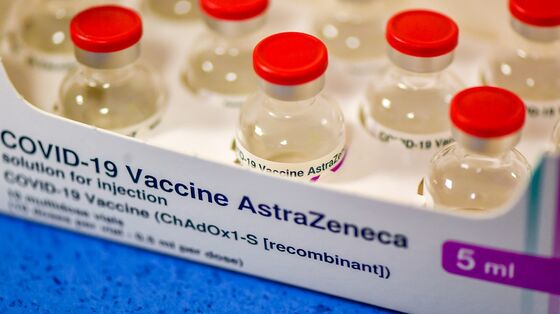 While the agency said the number of blood-clot cases is extremely rare and not related to vaccination, its experts couldn't "definitively" rule out a connection.
The warning label could fuel uncertainty that has swirled around the Astra vaccine since the trial phase, when a dosing mistake and different intervals between the two shots created confusion over its efficacy. That was compounded by a lack of data on its effectiveness in the elderly, which initially prompted many European countries to limit its use to younger people -- a position they mostly reversed before the suspensions.
Thousands of appointments have been canceled because of concern about health risks. Asked if governments should restart vaccinations with the Astra shot, which requires two doses, Cooke issued very clear guidance.
"This pandemic is costing lives," she said. "We have vaccines that are safe and effective, that can help prevent death and hospitalization. We need need to use those vaccines."
The EMA said there have been seven cases of blood clots in multiple vessels, and 18 cases of a type of cerebral vein clotting that's hard to treat, out of about 20 million inoculations. It will do additional studies on these risks.
The blood's propensity to clot is highly regulated within the human body, but some medicines such as hormonal birth control pills can disrupt the process. Because some of the clots happened in young women, the agency has looked at that where there may be a link with contraceptive pills and plans to investigate that further, said Sabine Straus, chair of EMA's safety committee.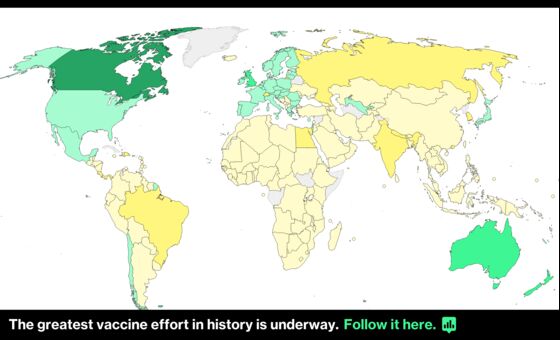 Earlier on Thursday, the U.K.'s drugs regulator also said the benefits continue to outweigh the risks and people "should still go and get their Covid-19 vaccine when asked to do so."
The crisis over vaccine side effects is just one of many playing out in the effort to inoculate populations. The EU has already been in a long-running battle with AstraZeneca over the pace of deliveries, and this week it ramped up tensions with the U.K. by threatening to restrict vaccine exports to its former member.
The EU has committed to immunizing 70% of adults by the end of September but has suffered from supply issues. It's administered 12 doses per 100 people, less than a third of the U.K., according to Bloomberg's Coronavirus Vaccine Tracker.
The Astra vaccine is one of four approved in the EU. The bloc expects 360 million deliveries from all providers in the second quarter, almost four times as many as this quarter.