Democrats Aren't Talking Trump Impeachment But Are Vowing Probes
Democratic have downplayed talk about impeachment as party tries to capture a majority of House seats in the November elections.
(Bloomberg) -- Democrats demurred on Sunday on whether Donald Trump has committed impeachable offenses after he was implicated last week in a potential crime, but promised vigorous investigations if the party takes control of the U.S. House in the midterm elections.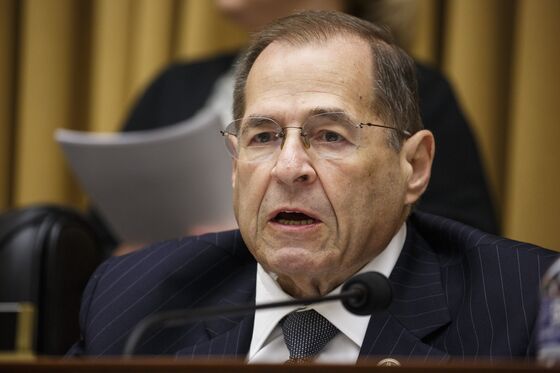 "The role of Congress is not to protect the president," Representative Jerrold Nadler of New York, said on NBC's "Meet the Press." "It's to the hold the president and any president accountable to the American people." Nadler is the top Democrat on the House Judiciary Committee, which would hold any impeachment hearings.
His comments came after a week of increasing chatter about how or when Congress will judge whether the president's conduct meets the threshold for impeachment. In his Aug. 21 guilty plea to campaign finance violations, Michael Cohen, Trump's former lawyer and "fixer," implicated the president in off-the-books hush money paid to a porn star. Paul Manafort, Trump's former campaign manager, was found guilty the same day of bank and tax-fraud charges.
Democratic leaders have downplayed talk about impeachment as the party tries to capture a majority of House seats in the November elections. Nadler and others said they want to let the investigation of Russian interference in the 2016 election led by Special Counsel Robert Mueller reach its conclusion. But they're promising thorough investigations that they say Republicans now in control of Congress have failed to undertake.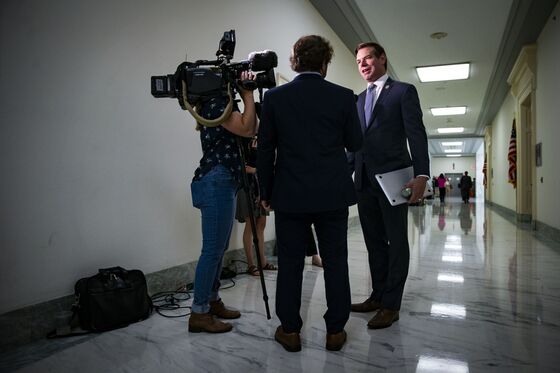 Democratic Representative Eric Swalwell of California, a member of the House Judiciary Committee, said on ABC's "This Week" that there hasn't been enough evidence yet about Trump's role in any potential wrongdoing. But he said Democrats would use the subpoena power to get answers, including securing the president's tax returns.
"The American people deserve to know if the president is as corrupt as the people who have pled guilty around him," Swalwell said.
Republicans have already seized on the threat of impeachment to fuel turnout in November's midterm election, imploring Republican voters to keep their party in power to protect Trump and their conservative agenda. Democrats need to win a net 23 additional seats to take the House, where any impeachment proceedings would start.
A NBC News/Wall Street Journal poll released on Sunday suggests that Trump's approval -- especially among Republicans -- hasn't suffered after a bad week.
Between Aug. 18 and Aug. 22, the day after the news about Cohen and Manafort, the president's approval rating was 46 percent with 51 percent disapproving. In a separate survey from Aug. 22-25, 44 percent approved and 52 percent disapproved -- a finding within the margin of error.
Asked whether they think the guilty pleas of Trump associates are just about wrongdoing of those individuals, 40 percent said the legal action suggests there is potential wrongdoing by Trump, and 30 percent said they don't know enough to say.
The margin of error in the initial poll of 900 registered voters was plus or minus 3.27 percentage points, and the margin for the subsequent survey of 600 registered voters was plus or minus 4 percentage points.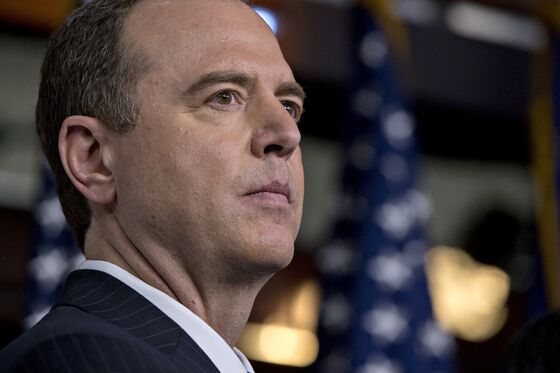 Representative Adam Schiff of California, the top Democrat on the House Intelligence Committee, said a powerful case for impeachment will be needed that hasn't been made yet to overcome Republican support for Trump.
"I don't think we should be talking about it and embracing it before we've seen the full body of evidence," Schiff said on CNN's "State of the Union."
--With assistance from Jesse Hamilton.
To contact the reporters on this story: Mark Niquette in Columbus at mniquette@bloomberg.net;Anna Edgerton in Washington at aedgerton@bloomberg.net
To contact the editors responsible for this story: Kevin Whitelaw at kwhitelaw@bloomberg.net, Mark Niquette, Ros Krasny