Putin Woos Turkey as Erdogan Spars With Trump
Putin Woos Turkey as Erdogan Spars With Trump
Vladimir Putin isn't letting a good crisis go to waste. While Turkey's lira troubles have gripped global markets worried about contagion risks, Russia spies an opportunity in the political frictions between Ankara and the U.S.
The idea of bringing Turkey tighter into Russia's embrace isn't as unrealistic as it was even a few years ago, with Turkish President Recep Tayyip Erdogan warning that spiraling conflict with the U.S. may prompt him to find new allies.
As President Donald Trump's top national security aide warned Turkey's U.S. envoy they have nothing to discuss until a detained American pastor is released, Russia's foreign minister was holding talks in Ankara. Trump doubled tariffs on Turkish steel and aluminum while Erdogan and Putin discussed economic cooperation.
Analysts say the Kremlin isn't counting on Turkey quitting NATO, though it's playing up divisions to undermine the military alliance while sealing weapons deals with Ankara. With the ruble under pressure amid threatened U.S. sanctions, Putin has few options for helping Turkey economically though.
Even so, a Turkish shift toward Moscow would hand Putin a major victory in his battle to curtail U.S. power and restore Russia's global influence. The geopolitical implications would ripple round the world long after the lira crisis has faded.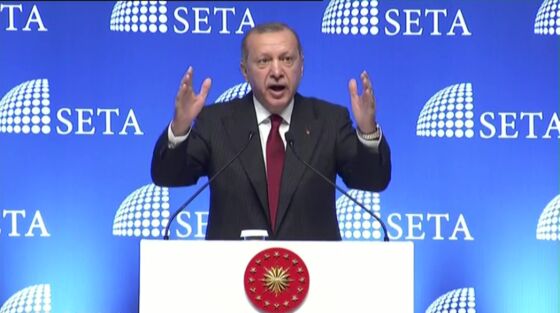 Just in ... U.K. police said they're treating a car crash outside Parliament this morning as a terrorist incident "at this stage." Two people were injured, and the driver was arrested. Parliament is in recess, so few lawmakers are likely to have been in the building. 
Cash cow | Special Counsel Robert Mueller's investigation into alleged Russian meddling has become a fund-raising rallying cry for both parties as they battle for control of Congress in the November midterms. The pitch to donors from some Democrats is they'll prevent Mueller's ouster, while Republicans are telling contributors they need to keep control of Congress to block the president's impeachment.
The feud between Trump and former White House aide Omarosa Manigault-Newman is escalating after she said that the president should be impeached and that she's willing to provide Mueller with audio tapes from her White House stint.
Party nominating contests take place today in Minnesota, where four highly competitive races could help determine control of the U.S. House, along with Wisconsin, Vermont and Connecticut. The Wisconsin races include picking candidates to vie for retiring House Speaker Paul Ryan's seat.
Under scrutiny | Elon Musk is offering more details on his bombshell tweet that he had "funding secured" to take Tesla Inc. private, but it's unlikely to get U.S. regulators off his back. Musk's statement yesterday that Saudi Arabia's sovereign wealth fund had been urging him since the start of 2017 to take Tesla private doesn't erase the investor confusion he triggered a week ago by failing to provide evidence he had financing.
Unwitting help | The U.K. Labour Party's latest row over antisemitism turned international, after Israeli Prime Minister Benjamin Netanyahu attacked Jeremy Corbyn for attending a 2014 ceremony during which a wreath was laid in memory of suspected Palestinian terrorists. But his intervention may have helped rally grassroots Labour support for Corbyn, whose bullish retort condemned conditions facing Palestinians in Gaza.
Driving change | President Nicolas Maduro told Venezuelans they'll no longer be able to fill up their tanks with some of the world's cheapest gasoline, but will pay international prices unless they register for subsidies. Speaking on state television last night, he also declared Aug. 20, the day of a new currency rollout, a national holiday. The ruling socialists are trying to stem hyperinflation and economic depression after years of unchecked spending and mismanagement.
Independence day | Beijing cautioned Hong Kong's foreign journalists club that it risks repercussions for hosting National Party founder Andy Chan. The venue was picketed by pro-China protesters during Chan's address - in which he denounced China as a "colonial power." The firestorm surrounding the event illustrates how attempts to silence the former British colony's nascent independence movement could undermine political freedoms there.
And finally…Vienna has taken Melbourne's crown as the world's most liveable city, according to the Economist Intelligence Unit. The Austrian capital scored 99.1 out of 100 on an index whose criteria include stability, healthcare and the environment. Melbourne was top for seven years. Australian and Canadian cities hold six of this year's top 10 spots, with the U.S. missing out. Dakar in Senegal was rated the worst city.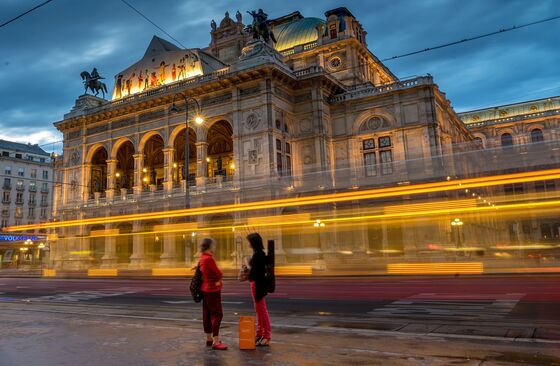 --With assistance from Karen Leigh, Stuart Biggs and Mark Williams.
Get Your
Daily Newsletter
Get market moving news, top news & compelling perspectives
---