Saudi Slap at Canada Shows Crown Prince's Assertiveness
Saudi Arabia halted new trade, and suspended diplomatic ties with Canada over the kingdom's arrest of a women's rights activist.
(Bloomberg) -- In less than a year, Saudi Arabia has curbed ties with two members of the Group of Seven nations as Crown Prince Mohammed bin Salman implements an increasingly assertive foreign policy.
Saudi Arabia suspended diplomatic ties and new trade dealings with Canada on Sunday in response to Canada's call for the release of women's rights activists. In November, the kingdom recalled its ambassador to Germany and cut back commercial ties with some German companies after the then-foreign minister suggested the kingdom had orchestrated the surprise resignation of Lebanese Prime Minister Saad al-Hariri, a charge it denies.
Under Prince Mohammed, King Salman's son and the power behind the throne, Saudi Arabia has reacted more aggressively against countries that it perceives as intervening in its internal affairs. The kingdom has also led a four-country coalition that severed ties with neighboring Qatar for more than a year.
The move against Canada "seems intended to convey that Saudi Arabia's government will not yield to external pressure on what it views as national security issues, including how the government decides to limit the freedom of activists who have disagreed with the government in the past," said Emily Hawthorne, Middle East and North Africa analyst at Texas-based advisory firm Stratfor Enterprises LLC.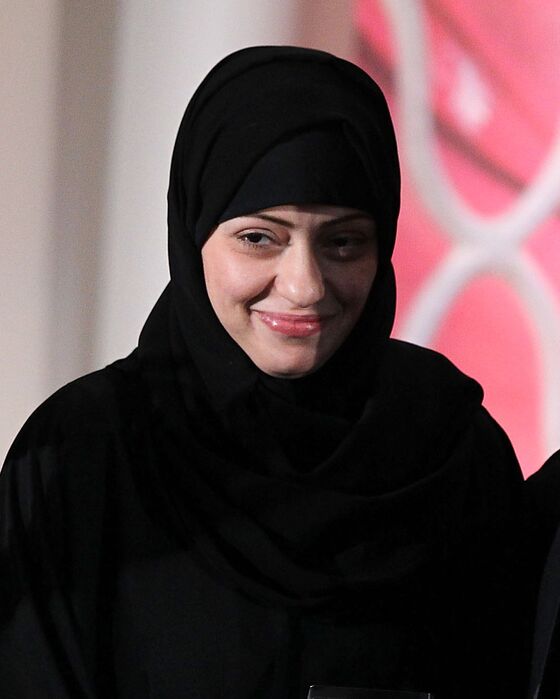 The Canadian dollar declined as much as 0.4 percent, and was trading little changed at 1.3003 per U.S. dollar as of 1:15 p.m. In Toronto. The Tadawul All Share Index fell 0.2 percent at the close in Riyadh, posting its fifth straight session of decline.
"I wouldn't classify this as an overly aggressive move, as it's largely symbolic, but I think it will definitely stoke uncertainty for investors, until we can gauge how long this chill will last," Hawthorne said.
The Saudi Foreign Ministry cited remarks last week by Canadian Foreign Minister Chrystia Freeland and the Canadian embassy in Riyadh criticizing the arrests of women's rights activists including Samar Badawi. Her brother Raif Badawi, a blogger who was critical of the government, was already in a Saudi jail.
Saudi Arabia recalled its ambassador to Ottawa and ordered the Canadian envoy to Riyadh to leave within 24 hours, according to a Foreign Ministry statement. Canada is "seeking greater clarity" about the matter, a spokeswoman for Freelandsaid.
SNC-Lavalin Group Inc., Canada's biggest engineering and construction company, is seeing "no immediate impact" to its operations in Saudi Arabia, according to Daniela Pizzuto, a spokeswoman.
"We trust that this situation will be resolved at the earliest opportunity," Pizzuto said in an e-mail message Monday. "We greatly value the relationships that have been built and our contributions to the Kingdom of Saudi Arabia."
Saudi foreign policy began to change when King Salman succeeded his late brother Abdullah in 2015, and positioned his son, known as MBS, as the most powerful prince in the kingdom. Under previous leaders, the kingdom largely chose subtle diplomacy and relied mainly on its financial firepower to gain influence. Critics of that policy say the kingdom struggled to achieve its objectives.
U.S.-Saudi ties, which had suffered under President Barack Obama, are also on the upswing under his successor Donald Trump, who shares the kingdom's antipathy toward Iran.
"MBS is clearly taking a more nationalist and more aggressive foreign policy than previously," said Paul Sullivan, a Saudi specialist at Georgetown University in Washington. "Taking Canada and Germany to task could disrupt things for a bit, but my sense is this will blow over and at the moment this is an example of signal-sending by MBS."
Canada and Germany are members of the G-7, a trading bloc that also includes France, Germany, Italy, the U.K. and the U.S. Canada is also a member of the Five Eyes, an intelligence alliance also comprising Australia, New Zealand, the U.K. and the U.S.
The standoff pits a Saudi government that's slowly opening the door to women's rights against Canadian Prime Minister Justin Trudeau, an outspoken champion of women's advancement, who named a gender-balanced cabinet shortly after his 2015 election.
Just two months ago, Saudi women were given the right to drive, yet several of the country's most prominent women's rights activists -- including some who fought for years to drive -- were arrested earlier this year on national security grounds.
"We are seriously concerned by these media reports and are seeking greater clarity on the recent statement from the Kingdom of Saudi Arabia," Marie-Pier Baril, a spokeswoman for Freeland, said in an email.
Saudi investments in Canada include G3 Global Holdings Ltd., a joint venture between Bunge Ltd. and Saudi Agricultural & Livestock Investment Co., which purchased the former Canadian Wheat Board in 2015. Saudi Arabia has invested about $6 billion in Canadian businesses since 2006, data compiled by Bloomberg show.
Tanks, armored vehicles and parts and motor vehicles accounted for about 45 percent of Canada's 2016 exports to the kingdom, while crude oil and copper ores made up about 98 percent of imports, according to a Canadian government report. Saudi Arabia supplies oil to the Irving refinery in Saint John, New Brunswick.
So far this year, Canada has exported C$1.4 billion ($1.08 billion) in merchandise goods to Saudi Arabia and imported C$2 billion in imports, leaving it with a cumulative year-to-date trade deficit with the kingdom of about C$640 million, according to Statistics Canada data.
"The Canadian government was only voicing a frustration that other Saudi allies privately feel with the Kingdom's reform process, but was unwise to do it in comparatively strident language," said Neil Partrick, a Saudi expert and editor of "Saudi Arabian Foreign Policy: Conflict & Cooperation." Because the Trudeau government isn't a significant ally, "MBS probably decided that Canada was, for the time being at least, expendable," he said.
(A previous version of this story was corrected to remove a reference to Samar Badawi being a Canadian citizen.)
--With assistance from Frederic Tomesco.
To contact the reporters on this story: Zaid Sabah in Washington at zalhamid@bloomberg.net;Glen Carey in Riyadh at gcarey8@bloomberg.net
To contact the editors responsible for this story: David Scanlan at dscanlan@bloomberg.net, Chris Fournier, Stephen Wicary
Get Your
Daily Newsletter
Get market moving news, top news & compelling perspectives
---